Home

>

Maggie Bell,Counsellor &Hypnotherapist, (Bromley Kent & SE London) BACP/GHR
Maggie Bell,Counsellor &Hypnotherapist, (Bromley Kent & SE London) BACP/GHR
127 Portland Road
Bromley
Kent
BR1 5AY
Grove Park
London
SE12 0DU
07950 906421 / 07704 455944
About me
Introduction:
Hello, my name is Maggie Bell and I am a fully qualified Counsellor registered with BACP and qualified Hypnotherapist registered with the GHR & Personal Neuro-linguistic Practitioner Coach (NLP).
I offer a FREE PRE-INITIAL ASSESSMENT with no obligation.
I have more than 25 years NHS experience working in mental health services (both inpatient psychiatric services and community mental health).  As well as 10 years in private practice working in both the public and private sector.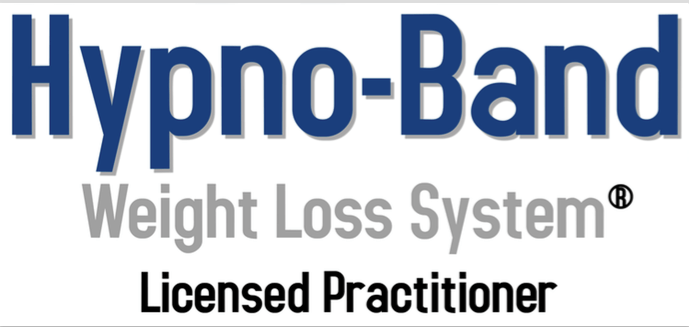 You may have never had the need to consider therapy before, but the fact is that issues can arise at any time in anyone's life and can leave the person feeling troubled, or even feeling paralyzed, and unable to move forward without knowing why.
Personal issues can be further complicated when they effect relationships; especially relationships that are very important to us, such as with our loved ones, our jobs, and ultimately the relationship with have with ourselves; which is so very important but often overlooked in troubled times.

The therapy that I offer will allow you to gently explore and find the roots of the current issue/s and thus gives the opportunity to explore how the past may be affecting the present if that is required and more so what you want. When you have a clearer picture of the past and a better understanding of why you are, where you are, (ie the issues you are experiencing), you can then see yourself more clearly in the here and now and prepare for the now and the future, and with professional unbiased help become empowered to move towards taking control of the issues, rather than the issues taking control of you!

Where I practice can help you to achieve that deep relaxation sooner, rather than later, where it is peaceful and therapeutic in it own right.
MAGGIE BELL:
Qualified, experienced, long-practising standing therapist.
Many areas of specialisms.
A wide range of therapies offered for flexibility to tailor the therapy to the client.
Affordable & good value.

MY PRACTICE:
Set in a luxuruy setting...confidential, ornate, secluded and private...situated within The Green Chain Walk.  With the smell of nature, sound of running water and wildlife.
Easy roadside, free parking.
Multiple walk links from Bromley, Grove Park, Mottingham, Chislehurst, Lewisham.
Close to Grove Park and Bromley North.
Location:
I am based between Grove Park and Bromley North Station.  There is free roadside parking and no parking restrictions.  You can park most times outside the premises with ease.  I am fifteen minutes away from Grove Park Station if you are walking (taking the route through Chinbrook Meadows).  Buses that pass this way are the 126, 261, 136 and there are more; depending upon where you are coming from.
I believe the environment to be a very important aspect of our wellbeing, and therapy is no different just like I believe that the body and mind work in tandem, ie Your mind works with your body and vice-versa.
I believe that all your senses in the environment below can be raised earlier to their optimum to help you experience a therapeutic journey that is individual to you, where you feel free to explore, and relax into the journey, your own individual unique journey, without distraction.


I feel the this stress free, therapeutic setting, illustrated above, is an extra, to the service I offer.

Please feel free to call me, or text me, on 07950 906421 to discuss further in a free consultation.
Kind Regards
Maggie
Training, qualifications & experience
My experience:
NHS Patient Advocate
NHS Mental health services
Private long term, and short term, therapy
Short term GP surgery counselling
Private long term & short term bereavement counselling
Bromley Behavioural Unit (primary schools)

My qualifications and training:
HIGHER NATIONAL DIPLOMA IN COUNSELLING
DIPLOMA IN HYPNOTHERAPY
Bereavement Specialist
Working with Common Tensions in Relationships
Easi-birthing Specialist Practitioner
FERTILE BODY METHOD PRACTITIONER SPECIALIST
HEALTHY WEIGHT CONTROL DIPLOMA
Hypno-Band Weight Loss System Licensed Practitioner Specialist
SMOKING CESSATION DIPLOMA
NLP Practitioner


2014:
I am a very experienced, thoughtful and empathic, geniuinely caring fully qualified Counsellor and Hypnotherapist.
I have up-to-date enhanced CRB clearance 2013.
I maintain continued professional development training in Counselling & Hypnotherapy.
I have full professional indemnity insurance.
I undergo regular monthly professional supervision as stipulated by my governing bodies.
Other areas of counselling I deal with
I have a particular interest in family dynamics and family therapy and how they impact on individuals within the family, and then repeat in further relationships external to the family. If you are in a relationship and are, or feel you are, feeling alone in looking after someone that has issues that are effecting you, then I would say to you that "helping" or "help" comes in many different ways and sometimes just requires initially focussing on ourselves before we can enhance our relationships with others, and thus help others maybe to help themselves.

I enjoy working with both older and younger adults as well as young people experiencing anxiety (very restless), depression (low mood), bullying and/or harassment in the workplace or  any other, emotional and/or physical abuse, sexuality issues, personality issues, substance dependence, low self-esteem, anger, bereavement, PTSD, addiction, relationship issues, stress and dementia.

Your relationship with you is ultimately the most important relationship of all! Just focussing on oneself will help you in relationships, with your family,  your work colleagues, your friends, your partner and more - but I also want to say that therapy can help with so much more as we are all individuals and therefore no two experiences of therapy will be the same.

Thank you for taking the time to read the above information - I hope it has been informative and helpful enough for you to now be in a better position to know your next step forward.
Best Wishes
Maggie Bell
MBACP
Fees
FREE, COMPLIMENTARY, PRE-INITIAL ASESSMENT - Call 07950 906421 or text to arrange.

COUNSELLING FEES:

Counselling: £65.00 (60 minutes)
Couples Counselling:  £75.00 (60 minutes)
General Hypnotherapy:  £85.00 (90 minutes)
Hypnotherapy for Fertility:  £85.00 (90 minutes)
Hypno-birthing:  £85.00 (90 minutes)
Hypnotherapy for weight issues:  £85.00 (90 minutes)
Hypno-band:  £85.00 (90 minutes)
Stop Smoking in ONE SESSION; (Easy Quit Programme) underpinned with CBT Counselling: £195.00 - 98% one session required.
Stop Smoking TOP UP from: £85.00
Further information
Please feel free to start the journey of therapy and text me or call me on 07950 906421 to arrange a FREE OF CHARGE pre-initial assessment.  Alternatively you can e-mail me on the above link.

There will be absolutely no obligation - I will be delighted to hear from you.  The FREE OF CHARGE pre-initial assessment allows for me to communicate how I work and, if you want to, discuss the main issues, and my thoughts about how you move forward therapeutically.  This will help for you to get to know me a little bit (and me you), and then feed back to you my thoughts and discuss with you further your options that I feel may be available to you to move forward.

I look forward to hearing from you.
Maggie Bell
Registered with The British Association of Counselling & Psychotherapy & The General Hypnotherapy Register.
Please read my article on Fertility
Type of session
| | |
| --- | --- |
| Online counselling: | Yes |
| Telephone counselling: | Yes |
| Face to face counselling: | Yes |
Practical details
| | |
| --- | --- |
| Sign language: | No |
| Other languages: | None |
Availability
Very flexible.
Types of client
Young people
Adults
Older adults
Couples
Groups
Organisations
Employee Assistance Programme
Supervision & training
My name is Maggie Bell and I am able to offer supervision that is cost effective if you are in training. Please feel free to call me, or text me, on 07950 906421 to arrange a FREE telephone consultation. Cost effective also applies to if you are looking for counselling as a trainee counsellor.
View supervision profile