What's worrying you?
Avoidant personality disorder
Many of us can feel shy in certain situations but for around 2% of the population, extreme shyness and fear of rejection make forming relationships near impossible. This is known as avoidant personality disorder.
We recognise that the system of personality disorder diagnosis can be considered controversial. It is completely your choice which term, if any, you want to use, knowing that your doctor or care team may use another.
The terms used on Counselling Directory are those that are generally used in the UK, currently. We refer to these terms throughout, with the hope of reaching and supporting as many people as possible.
What is avoidant personality disorder?
The medical community has described personality disorders as "long-lived patterns of behaviour that cause problems with work and relationships". Those with avoidant personality disorder will have experienced long-term difficulties with social situations, feeling extreme social inhibition, feelings of inadequacy and sensitivity to rejection.
There is often a long-standing sense of inadequacy and a deep fear of what others think. These feelings tend to lead to social isolation, avoidance of work and any activity that may require social interaction. Someone with avoidant personality disorder may also feel very anxious about the possibility of receiving criticism and their reaction (such as crying or blushing).
Unlike typical shyness, those with avoidant personality disorder will encounter significant problems that will affect day-to-day life and make it very difficult to make and maintain relationships. Often, those with the condition will choose to isolate themselves rather than risk the perceived dangers of connecting with others.
---
Signs of avoidant personality disorder
The nature of personality disorders means that they aren't usually diagnosed until adulthood, however, they will typically manifest by early adulthood. A psychiatrist or psychologist will need to diagnose the condition, so if you go to your doctor they will likely refer you to them for confirmation and treatment. In order to diagnose avoidant personality disorder, they will ask about your history and see if you show any of the following common signs:
Avoids activities that involve other people due to fear of rejection and criticism.
Unwilling to develop relationships with people unless they are certain they'll be liked.
Shows restraint when in an intimate relationship because they fear being shamed.
Very inhibited when in social situations because they fear they are inadequate.
Considers themselves 'socially inept' and inferior to others.
Unusually reluctant to take personal risks or try new activities for fear of embarrassment.
In most personality disorder cases, those with the condition will experience a decrease in intensity as they grow older. This means those with avoidant personality disorder may experience very few of the extreme symptoms when they reach their 40s and 50s.
While symptoms typically decrease in intensity with age, this doesn't mean you should avoid treatment. Support from a mental health professional can help ease symptoms earlier and help you build meaningful connections.
---
Causes
As with most mental health conditions, the cause of avoidant personality disorder is largely unknown but believed to involve a combination of factors. These factors may include genetics, psychological and environmental factors. It is likely to be the combination of specific factors and the way they intertwine that leads to the development of the condition.
---
The impact of avoidant personality disorder
Perhaps the biggest impact of avoidant personality disorder is on social functioning. The condition can cause very low self-esteem and confidence. As the person with the condition will be hypersensitive to criticism and rejection, they will try to avoid it at all costs - and this often means staying socially isolated.
As humans, connection and social support are incredibly important for our happiness and well-being. Our social connections help us feel loved and provide us with a support system when navigating life. When we don't have this, we can feel lonely, isolated and less emotionally resilient.
In some cases, this lack of social contact can cause the person in question to fantasise and idealise relationships with others. Because, while they may isolate themselves, this does not mean that they want to be isolated. It just feels more emotionally safe to do this than risk rejection or criticism.
Avoidant personality disorder and other conditions
Some people may experience other mental health conditions alongside avoidant personality disorder. Some conditions that commonly occur alongside include:
If you have other conditions alongside avoidant personality disorder, you will be offered appropriate treatment to help with these.
---
Treatment options
A combined approach of psychotherapy and medication (usually antidepressants to help reduce sensitivity to rejection) is often ideal for those with avoidant personality disorder. Talking therapies allow you to understand your condition more and how it affects you. This alone can be incredibly helpful.
Cognitive and behavioural therapies can help you build up your ability to relate with others, lessening the associated anxiety.
Often those with avoidant personality disorder will avoid seeking help until they are experiencing a severe hindrance to their lives. Please remember that you do not have to wait until crisis point to reach out for help. Support is always available and can help ease anxiety and allow you to make more connections.
Although a range of interventions exist, including DBT, CBT, IPT and Gestalt work, alongside Schema therapy and psychotherapy, it is my belief that regardless of intervention, it is the strength of the therapeutic relationship that is key to recovery.

- Counsellor Amanda Perl.
Further help

Trust our content
We are a PIF TICK 'trusted information creator'. This means you can be assured that what you are reading is evidence-based, understandable, jargon-free, up-to-date and produced to the best possible standard.
All content was accurate when published.
Would you like to provide feedback on our content?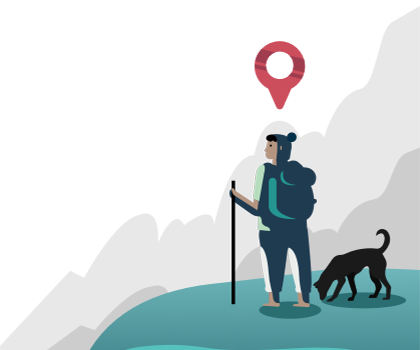 Find a therapist dealing with avoidant personality disorder