What's worrying you?
Low self-esteem
Over time, low self-esteem can have a negative impact on our mental health. You may also find having certain mental health conditions impacts your self-esteem. Here, we will be looking into self-esteem more, discussing what can impact it, how it links to our mental health and how counselling can help.
---
What is low self-esteem?
When we have low self-esteem, we can see both ourselves and the world around us in a negative light. We may feel unhappy and find it more difficult to cope with challenges when they come up.
What is self-esteem?
Self-esteem is the way we perceive and value ourselves; essentially, it's the opinion we hold of ourselves. This can be influenced by lots of different things, from past experiences and our childhoods to life events. While these beliefs can be misplaced, they can feel very difficult to change.
In this video, counsellor Claire Black (MBACP Accredited, MSc) explains more about self-esteem, the benefits of therapy, and how to find the right counsellor for you.
If you have low self-esteem, you may struggle to value yourself. This can affect your life in a number of ways. You may find it difficult to like who you are and struggle in relationships. Low self-esteem can make it tough for you to believe in yourself, so you might struggle to try new things and take risks.
If you make a mistake, you might take it to heart and find it hard to move on. Your self-care may suffer and you may prioritise other people's feelings and needs above your own. Self-esteem can however be built, so if this is ringing true, please know that it doesn't have to stay this way. 
When you start to accept, value and like yourself, these struggles start to ease. You may feel more confident socialising and communicating in relationships. When new opportunities present themselves, you're more likely to push yourself to go for them. You'll find it easier to learn from mistakes and move onwards and upwards. Self-care can become a priority, allowing you to look after yourself better and thus, be better able to support others.
---
What are the signs of low self-esteem?
There are a number of different signs that you could have low self-esteem. You might exhibit some or all of these. They can include (but aren't limited to):
saying or thinking negative things about yourself
being self-critical
feelings of sadness, depression, anger, anxiety, shame or worthlessness
blaming yourself for things that go wrong (even if they are out of your control)
repeatedly joking about yourself in a negative way
ignoring your achievements in favour of focusing on your mistakes or self-perceived negatives
avoiding challenges due to fear of failure
believing others are better than you
thinking you don't deserve to have nice things or fun experiences
refusing to accept compliments
feeling overly upset by any criticism, disapproval, or negative feedback
---
What are the causes of low self-esteem?
Everyone will have different things in their life that affect self-esteem. For some people, self-esteem changes suddenly (for example, after a stressful life event) while, for others, low self-esteem may be something they've lived with for a long time.
Often your opinion of yourself is built in your early years. You may have experienced authority figures who were disapproving. Being criticised a lot in childhood can lead you to form the opinion that you're 'not good enough'. Being bullied in childhood can also have a lasting impact on your sense of self-esteem, long after the bullying stops. 
Other life events that can affect your self-esteem include:
experiencing abuse (of any kind)
experiencing discrimination or stigma
having relationship problems
ongoing stress
difficulties at work/school
body image worries
problems with money or housing
losing your job, of finding it hard to get a job
physical health problems
It's also important to acknowledge the influence of society and the media. With social media especially, more of us than ever before have access to other people's lives, thoughts and opinions. As no one has created a 'truth' filter for this information (yet), much of what we see is curated, perfected and… false. 
All of the information we receive, including societal expectations, beauty ideals and gender stereotyping is presented as fact and it can be difficult for us to unhook our self-worth from these notions. The fact that more and more young people are using social media could also be a cause for concern.
A staggering 62% of 15 to 16 year-olds reported they felt heightened expectations surrounding their appearance, and that it owed to social media.

- Read more on the YMCA's study on Happiful.
While this is worrying, it's worth noting that social media can have the power to improve both body image and self-esteem, when used in the right way. Making feeds more diverse and following inspiring and uplifting accounts can help.
Understanding the source of your low self-esteem can help you understand yourself better and start taking steps to build it up.
---
Self-esteem and mental health: What's the link?
If you have low self-esteem for a long time, you may find it affects your mental health. It can lead to conditions such as depression, anxiety, self-harm and eating disorders. Some of the signs of low self-esteem, like feeling worthless and blaming yourself can also be symptoms of these conditions.
You may find low self-esteem makes it difficult to socialise which can lead to isolation. Feeling isolated and lonely can make you feel worse mentally. Some people will turn to unhelpful habits and behaviours to try and cope with low self-esteem, including drinking too much alcohol and abusing drugs.
If you have a mental health condition, you may also find that your self-esteem is affected. For example, depression can often make those with the condition feel worthless and anxiety can lead to people thinking they're not 'good enough'.
Therapists who can help with low self-esteem
How a counsellor can help?
Building self-esteem and navigating the mental health implications can be difficult to do alone. Working with a trained professional such as a counsellor can help you understand where your opinion of yourself stems from and how to challenge limiting beliefs. Developing more awareness of your personal history and how this impacts who you are today can be eye-opening. Finding a counsellor who you feel comfortable with is key, it helps to be as open and honest as possible.
There are several different therapy types that can help here, including cognitive behavioural therapy (CBT) which helps you notice and change patterns of negative thinking. Compassion-focused therapy can also be very helpful for those struggling with self-esteem, helping you to let go of the self-blame that often comes with negative thoughts.
Arts therapies may be a good approach to consider if you find it difficult to articulate how you feel. These therapies use mediums like art, music and drama to help you process feelings and express yourself.
Counselling can help to explore all the parts of self and the triggered reactions. Growing self-awareness enables you to access the nurturing, validating parts of yourself, growing your self-esteem, and esteeming yourself.

- Fran Jeffes BA(Hons) Integrative MBACP Registered Dip.NLP.
How do you fix low self-esteem?
As well as getting professional support, there are things you can do yourself to help improve self-esteem. What's important for you to remember here is to try and not put too much pressure on yourself. Building up your self-esteem can be a long process, but small steps lead to big changes.
Here are eight ways you can try to help raise your self-esteem:
1. Reflect on your values and beliefs
Try using a journal to get to know yourself a little better. Make a list of your values and beliefs, what do you value in others? What are your beliefs? 
2. Challenge your inner critic
When that voice in your head tells you something negative, for example 'I can't do X', get into the habit of challenging it. Ask it 'why not?'. Imagine what you would say to a friend who said this to themselves and try to treat yourself as you would a friend. 
This can be difficult at first, but many people find it helpful. Once you've challenged your inner critic, try telling yourself something positive, for example 'I am perfectly capable of doing x' and repeating it to yourself often.
4. Get out of the comparison trap
It's natural for us to compare ourselves to others, especially those we see on social media. When you notice this happening, say 'stop' out loud and remind yourself that you are only seeing other people's highlights. If it helps, try taking a break from social media and the online world from time to time.
5. Step up your self-care
Looking after yourself is something that can be pushed down the priority list when you struggle with self-esteem. Try to schedule self-care into your diary and challenge yourself to prioritise it. The act of taking care of yourself can help to reinforce that you are worthy and deserving of care which can improve self-esteem. 
6. Challenge yourself
Taking small steps outside of your comfort zone can feel very hard, but once you see that you can do it, you gather evidence that will bolster your self-belief. Try something very small at first and remember to celebrate every single win. You may also find it helpful to reflect on past achievements and make a note of them somewhere.
7. Learn to accept compliments
Instead of brushing off or dismissing compliments, get into the habit of smiling and saying thank you. This will make both you and the compliment giver feel better. 
8. Lean on your support system
When you're feeling down about yourself, reach out to friends, family or your counsellor for support. You may even want to use a support group or talk to friends online. Know that you're not alone and you have people in your life who care about you.
The journey to rebuilding and improving self-esteem can feel difficult at times, but the opinions and beliefs we have about ourselves are learnt. This means, with the right support and some self-work, we can unlearn them. Nothing is set in stone and you always have the opportunity to change your story. 
---
What should I be looking for in a counsellor?
Choosing a therapist can be daunting, but it's important to spend some time reviewing counsellors, their areas of specialities, their personalities and speaking to them beforehand.
Having some questions prepared for your initial consultation can be helpful in deciding whether they are right for you. Ask yourself, "What do I want from counselling? Will this person help me to explore my individuality?"
There aren't regulations regarding the level of training a counsellor working with someone with low self-esteem needs, however, there are several accredited courses, qualifications and workshops available to counsellors to improve their knowledge of a particular area.
When researching therapists and therapies, take your time and get to know their background. Don't be afraid to ask for more information if you need it.

Trust our content
We are a PIF TICK 'trusted information creator'. This means you can be assured that what you are reading is evidence-based, understandable, jargon-free, up-to-date and produced to the best possible standard.
All content was accurate when published.
Would you like to provide feedback on our content?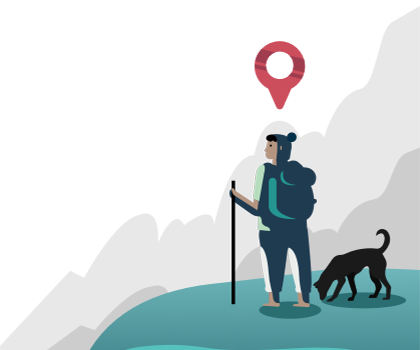 Find a therapist to help deal with low self-esteem