Why choose Counselling Directory?

Here at Counselling Directory, we understand the importance of knowing your therapist is trained and experienced - which is why we have a thorough approvals policy in place that must be met by each professional in order to list their service.
Where you see our Counselling Directory Policy badge displayed, this means that we've verified the following information prior to approving the profile:
For Individual counsellors/psychotherapists
That they're personally registered as a member of a relevant professional body. You can find out more about professional bodies and the types of membership we recognise below.
For Counselling/psychotherapy practices
That we've verified at least one of their therapists is registered, or that the practice itself is.
While this is our policy for allowing individuals and practices onto the website, it's your responsibility to confirm that these details are still accurate before your first session as we do not actively monitor any changes.
In addition to our therapist profiles, we display some organisational basic listings - such as Citizen's Advice and Alcoholics Anonymous - for information purposes. We do not monitor basic listings and they will not have the Counselling Directory policy badge displayed.
Are counsellors and psychotherapists regulated?
There are currently no UK laws in place that stipulate the level of training required for an individual to practise as a counsellor or psychotherapist. This is why we check that each counsellor and psychotherapist is registered with an overseeing professional body before we will advertise their service on Counselling Directory. This process was designed to assure you that any counsellor or psychotherapist you contact is capable and working to high standards.
Each Counselling Directory profile is made up of several sections to give you a personal insight into who the professional is and how they work, so you can make a well-informed decision about which counsellor or psychotherapist is best suited to your needs. All of the information on the profile is provided exclusively by the counsellor/psychotherapist themselves, so if you have any questions or aren't sure about something, you can easily contact them for clarification.
Here's some additional information about professional bodies, qualifications and other factors you might wish to take into consideration when choosing a counsellor:
Professional bodies
A number of professional bodies (often known as member organisations) currently support the counselling and psychotherapy professions, providing you with a support network and ensuring that good standards of practice and ethical conduct are upheld.
Belonging to a professional body shows that a counsellor/psychotherapist has met the organisation's criteria in terms of training or experience, and also means that they have pledged to abide by the organisation's code of ethics/conduct.
While it isn't a legal requirement for counsellors/psychotherapists to be registered with a professional body, knowing that your therapist has met specific criteria, is bound by a code of ethics and is accountable to the organisation's complaints procedure can be very reassuring. For this reason, therapists registered with Counselling Directory are obliged to provide us with evidence of professional body membership prior to advertising, and to let us know if it should be compromised in any way.
Professional body membership is often divided into multiple categories, with different levels of training and experience required for each one. At Counselling Directory we only recognise practitioner-level membership - meaning the counsellor is considered suitably qualified by their professional body to practise therapy. Therapists displaying our Registered/Accredited badge will have undergone advanced training that has been recognised by their professional body.
You can read more about the professional bodies we accept membership with on our Professional bodies page.
Accredited registers
In 2013 the Professional Standards Authority (PSA) launched the Accredited Register Network in conjunction with the Department of Health. Their aim is to protect the public by independently assessing organisations that register practitioners (such as professional bodies) in fields that aren't regulated by law, including counselling and psychotherapy. These registers are often referred to as "voluntary" registers because applicants apply to them of their own accord rather than legal obligation.
In order to be recognised as an Accredited Register, the organisation has to meet a number of criteria and be re-assessed yearly to ensure that it continues to meet the PSA's standards. This demonstrates a commitment to good practice, particularly concerning the protection of the public.
The PSA do not assess individual practitioners on an Accredited Register - this remains the responsibility of the professional body controlling the register they belong to. Practitioners belonging to an Accredited Register may be eligible to display the PSA's quality mark on their profile and other advertising materials.
Qualifications and insurance
While statutory regulation doesn't currently exist for the counselling/psychotherapy profession, the recommended industry benchmark for training and experience is completion of a Diploma level (or higher) qualification - or a course involving at least 400 hours of classroom-based tuition - before counsellors enter into practice.
The professional bodies that we recognise have minimum standards for training/qualifications and experience for their members, so by choosing one of our therapists you can be reassured that they've fulfilled these requirements. We strongly recommend checking that your chosen therapist also has suitable professional insurance in place before your first session.
If you would like to find out more about the various counselling and psychotherapy qualifications, please see our professional qualifications page.
Protected titles
There are certain professional titles closely related to counselling and psychotherapy which are protected by law. The Health and Care Professions Council (HCPC), is a statutory regulator for a number of health-related professions in the UK, and was established with the primary aim of protecting the public by maintaining standards of proficiency and conduct for the roles it regulates. The titles regulated by the HCPC that Counselling Directory recognises are:
Arts therapist - Art psychotherapist, art therapist, dramatherapist, music therapist.
Practitioner psychologist - Practitioner psychologist, clinical psychologist, counselling psychologist, health psychologist.
A final note
Whichever counsellor/psychotherapist you opt to see, please make sure that you ask for confirmation of their up-to-date professional body membership(s) and professional insurance - as well as evidence of any relevant qualifications - before your first session. We strongly recommend that you take the necessary steps to verify this information as we will not be held responsible for any false information.
Whilst we use all reasonable endeavours to ensure that our policy is adhered to, Counselling Directory is not intended as a website for verifying the qualifications, abilities, credentials or professionalism of any counsellor/psychotherapist listed and is not responsible for any member listed in the directory.
Counselling Directory does not warrant or represent that the directory or any part thereof is accurate or complete. Counselling Directory disclaims all warranties, either express or implied, including but not limited to the implied warranties of fitness for particular purpose. Please read our terms and conditions for further information.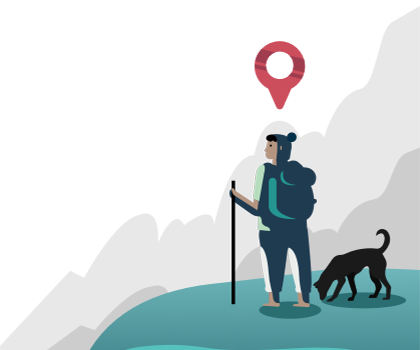 Find the right counsellor or therapist for you