What qualifications and experience should counsellors have?
There are currently no laws in the UK regarding counselling and psychotherapy. However guidelines recommend that, in order to practice, counsellors should have completed at least an appropriate diploma, or completed a course that was a minimum of 400 hours therapy training.
Counselling qualifications:
Generally, counsellors should complete the following stages of training:
An introductory 'taster' course to introduce them to the basic ideas and skills behind counselling; and/or
A certificate in counselling skills to introduce them to counselling theories and ethics, practical counselling skills and self-awareness; followed by
A diploma or advanced diploma in counselling to provide an in-depth study of counselling theory and ethics, and a supervised practice placement that includes at least 400 hours. To be accepted onto a diploma course, counsellors usually need a counselling skills certificate. For some courses they will also need a degree or equivalent.
Further qualifications:
Counsellors and psychotherapists can achieve the following qualifications: (this list is not exhaustive as there are many different qualifications available, however it provides general information).
BSc (Hons), BA (Hons) Degree
A Bachelor of Science (BSc), or Bachelor of Arts (BA) are undergraduate academic degrees awarded for a pass degree, and BSc (Hons) or BA (Hons) for an honours degree. A BSc (Hons) or BA (Hons) in Psychology is usually the first steps towards becoming a Chartered Psychologist. To become a Chartered Counselling Psychologist, individuals will also have to complete a BPS-approved postgraduate training programme in counselling psychology.
Postgraduate Diploma / MA / MSc
In general, most postgraduate courses require individuals to either have a degree in social sciences, experience in a related field such as medicine, or to be able to demonstrate extensive practical experience of counselling before accepting them onto the postgraduate diploma course.
A Postgraduate Diploma can be studied part time or full time and is designed to offer training of sufficient duration and depth to equip the individual to practise professionally in the role of a counsellor/psychotherapist. Counsellors/psychotherapists should be engaged in supervised counselling practice throughout the course. Individuals may opt to receive a Postgraduate Diploma after the completion of the course or progress to the full MA/MSc.
PhD
PhD means Doctor of Philosophy. To be able to obtain a PhD, individuals generally have to have successfully completed an undergraduate degree with at least upper second class honours, or a postgraduate master's degree. Psychologists with a PhD are fully trained in the assessment and treatment of behavioural conditions such as anxiety, anger and depression.
Accreditation/Registration
Accreditation/registration with a professional body (e.g. BACP, UKCP) means a counsellor/psychotherapist has satisfied certain rules on training, practice and ethics to gain professional recognition. For example, the BACP's Individual Counsellor Accreditation scheme requires a minimum of:
450 hours of formal training (on a BACP Accredited diploma or other substantial counselling course), and
450 hours of supervised practice with clients (150 hours of this must have been achieved after your diploma).
To be registered and accredited as a psychotherapist with UKCP requires at minimum:
successful completion of four years part-time Masters degree level training including a mental health component (and with attention to human development, psychopathology, ethics, research, equalities, diversity and safeguarding)
450 hours of supervised clinical practice
a significant amount of facilitated self-reflective practice.
Each professional body differs in their requirements for entry; see the Professional bodies page for further details. Counsellors and psychotherapists should also have ongoing supervision with a registered supervisor.
All content displayed on Counselling Directory is provided for general information only, and as with any qualifications, different courses will offer different levels of expertise. Please ask your counsellor/psychotherapist to clarify what their course(s) included if you'd like to know specifics.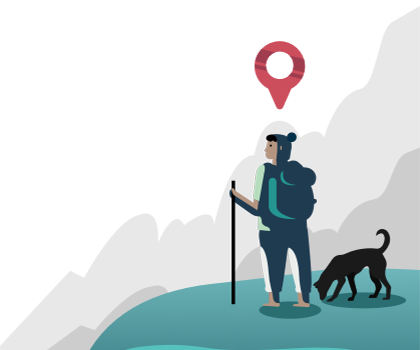 Find the right counsellor or therapist for you