Self-help
We all have mental health. Some of us struggle with mental illness more than others, but taking care of our mental health is something we should all be thinking about. Just like our physical health, we need to be intentional about it and investing in self-care and self-help is a great way to look after our mental well-being day-to-day.
Here we'll share resources on self-help, self-care and how to know when it's the right time to seek support from a professional.
---
What is self-help?
Self-help is all about taking our well-being into our own hands. It usually requires a little research and exploration as we look for the right type of help for us. The first step here is self-awareness. The more we get to know ourselves, the better able we'll be to find the right approach for us. Try reflective activities like mood tracking, journaling and meditation to help you get to know yourself a bit better - what do you enjoy? What feels difficult?
Not sure where to start? Here are some resources to help you get started:
Creativity
Creativity can be a powerful tool within self-help. Sometimes it's difficult to express how we're feeling or what we need. Creative mediums like creating art, writing, making music, crafting and dance can all help us take time for ourselves and tap into what's happening beneath the surface.
In need of some inspiration? Take a look at these: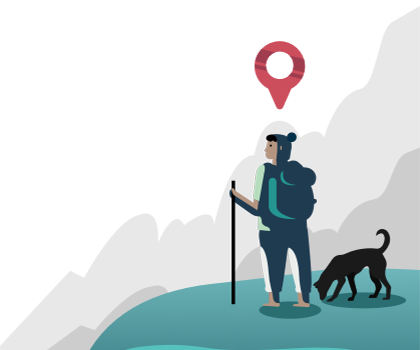 Find the right counsellor or therapist for you