Counselling FAQs
Deciding to seek counselling is a really positive step to take but, understandably, you may have some questions. Here we take a look at some of the common questions you may have before starting counselling and how to use our site to find a counsellor near you.
How do I search for a counsellor?
Simply type your postcode, town or county into the search box on our site and counsellors, psychotherapists and therapists in your area will appear. If you click on a counsellor's name you can find out more about them, along with their contact details and fees. You'll notice some organisations are listed too, some of which may also be able to offer you support.
You can also use the advanced search if you'd like to narrow down your search. This allows you to filter the results by type of therapy, type of session, what's worrying you and by keyword.
---
What is counselling/psychotherapy?
Psychotherapy is a broad term used to describe talking therapies, including counselling. Both counsellors and psychotherapists provide a service for those looking for support and treatment for a wide range of mental health and emotional concerns. The possibility that there is a difference between counselling and psychotherapy is debated in the field of mental health.
Some claim that counselling tends to tackle problems at the time of the crisis, whereas psychotherapy focuses on longer-term psychological problems. Additionally, it is thought that psychotherapists often use other methods alongside talking therapies, for example, art, music and movement therapy. The differences between counselling and psychotherapy are not universally agreed and you may want to contact professionals personally to find out more about how they work.
Whether you choose a counsellor or psychotherapist, the most important thing is that you choose the right individual for you. How you connect with the counsellor or psychotherapist you choose can make an impact on how successful the treatment is. It is also helpful to have a little knowledge of the different therapies on offer. Many different therapies can be used by counsellors and psychotherapists, some involve looking at past relationships and experiences to make sense of them, and others involve looking at the here and now.
What is the difference between counselling and therapy?
The terms counselling and therapy have become used interchangeably in recent years. The NHS states that counselling is a talking therapy involving a trained therapist listening to you and helping you find ways to deal with emotional issues.
'Counselling' and 'therapy' are often used to mean the same thing but, generally, counsellors look at specific issues over a short time period, whilst therapists may go 'deeper', with treatment typically over a longer period of time. It is common for counselling to be referred to as 'therapy' and vice-versa. Equally, counsellors may utilise elements of therapy and therapists may counsel. 
---
Which professional is right for me?
As you may have already noticed, there are many different terms out there to describe professionals working in the mental health industry - each helping in different ways. Understanding the key differences between these professionals and how they can offer support should help you decide which one is right for you if/when you decide to seek help.
Take a look at the following brief descriptions:
Psychiatrist
Psychiatry is the study of mental illness, covering diagnosis, management and prevention. A psychiatrist must undergo full medical training as a doctor before choosing to specialise in psychiatry. Once a psychiatrist is fully trained, they can go on to specialise further in general psychiatry, forensic psychiatry, elder psychiatry, psychotherapy or child and adolescent psychiatry.
Unlike many other mental health professionals, psychiatrists can assist in medical treatment and testing as they have the appropriate training.
Psychologist
Psychology is the study of the human mind and the way we think, act and behave. As well as looking at the way our minds work in day-to-day life, psychologists are also interested in mental health conditions. The title of psychologist can be given to someone who has completed a degree in psychology, however, there are other titles in psychology that are protected by law (such as a clinical psychologist).
Most psychologists fall into one of two camps - they are either research-oriented (meaning they spend time studying the way the mind works to better our understanding) or applied (meaning they apply their skills to patients).
Psychotherapist
Psychotherapy is a term used to describe a range of talking therapies and cover the approaches and methods used within each type. It is this broad usage that has led some professionals to use the titles psychotherapist and counsellor interchangeably. When we talk about a psychotherapist, we are talking about a professional who works with clients to help them overcome a range of emotional, social and mental health issues through talk therapies.
As it stands the title psychotherapist is not regulated by law. There are, however, variations of the title which are regulated/protected by industry bodies (such as registered psychotherapists) and which generally indicate a high level of training. Find out more on our qualifications page.
Counsellor
A counsellor will use psychotherapy to help clients develop understanding and insight into their behaviours/feelings, to overcome difficulties. In some cases the simple act of talking through problems with a counsellor can help the client, in other cases, a more tailored therapy approach is required. This will depend on the nature of the concern and will be assessed by the counsellor. Similarly to 'psychotherapist', the term counsellor is not currently regulated by law - so you are advised to check a counsellor's experience and training to ensure they are suitably qualified.
For a more in-depth look at the differences between these professionals, please see our full page: Understanding the difference between a psychiatrist, psychologist, psychotherapist and counsellor.
I am still in the process of counselling, it's hard work but the benefits from it make it worthwhile. I still find some things really hard to talk about but, with a lot of encouragement and patience, I usually get there thanks to my counsellor! I would highly recommend counselling to anyone, I think you just need to find the right counsellor to help you talk and thankfully I have!

- Read Sophie's story.
What are the different therapies used?
Psychological therapies generally fall into the following categories: cognitive and behavioural therapies, which focus on cognitions and behaviours, psychoanalytical and psychodynamic therapies, which focus on the unconscious relationship patterns that evolved from childhood, humanistic therapies, which focus on self-development in the 'here and now', arts therapies, which use creative arts within the therapeutic process and couples counselling, which looks to resolve issues experienced by couples. 
How do I know if I need counselling?
Only you can decide whether you want to try counselling or psychotherapy, but if you are struggling to cope and are finding day-to-day life difficult, you may benefit from professional help. Just talking to someone confidentially who is not a friend or family member can make all the difference. Counselling provides a regular time for you to explore your feelings and talk about any problems you're experiencing. A counsellor can help you develop better ways of coping, allowing you to move forward and get the most out of life.
---
How do I know counsellors are qualified?
All profiles displaying our Counselling Directory Policy badge have been verified using our stringent approvals policy - this means we've checked that they're registered and/or accredited by a relevant professional body in order to list their details. You can read about our verification process on our Counselling Directory policy page.
By choosing a therapist registered with a professional body you can be reassured that they have met the standards of training and experience required by that organisation. Most professional bodies will also have a Code of Ethics that outlines the way their members should work, and a complaints process to follow if things don't work out as planned - so you know you're in good hands.
Some professional body registers are accredited by the Professional Standards Authority (PSA). The PSA sets standards for organisations that register health and social care practitioners in unregulated professions, such as counselling and psychotherapy. By joining the Accredited Register Network the professional body is demonstrating its commitment to the PSA's standards. 
When you choose a counsellor who meets professional standards, you have confidence that your therapist has studied, meets recognised standards, and participates in on-going professional development.
What is a professional body?
There are various professional bodies (also known as member organisations) in existence that have taken on the role of self-regulation of counselling/psychotherapy. Whilst counsellors and psychotherapists are under no legal obligation to become a member of a professional body, membership will mean they have met certain requirements set by their professional body and must abide by a code of ethics and complaints procedure.
Visit our professional bodies page for more information.
---
What training should counsellors have?
There are currently no laws in the UK regarding counselling and psychotherapy. However, guidelines recommend that, to practise, counsellors should have completed at least an appropriate diploma, or completed a course that was a minimum of 400 hours of therapy training. View the What training, qualifications and experience should counsellors/psychotherapists have? page for specific details.
---
How long does each counselling session last?
Each session will usually last 50 minutes or one hour depending on your chosen counsellor or psychotherapist. However, this is often flexible and should be discussed with your therapist before attending the first session.
---
How regularly will I see my counsellor?
Many counsellors and psychotherapists offer weekly sessions, however, this can vary depending on the type of therapy and your personal requirements.
---
Do I have to pay for counselling sessions?
All the counsellors and psychotherapists listed on Counselling Directory are private therapists and will usually charge for sessions. You can find out how much each charges by having a look at the 'Fees' section on their profile page. We do also list charities and some counsellors and organisations offer schemes where you can get free or reduced sessions, depending on your circumstances.
If you go to your GP, school or employee assisted programme (EAP) at work, counselling sessions can be free of charge, but you will need to check this with them directly.
---
How much does counselling cost?
Fees often depend on different factors, including the experience of the therapist and the type of session. On average, you can expect to pay anywhere between £10 - £70 per 50-minute session. Some therapists will offer initial consultations for free, and some offer concessions for the unemployed, students or those on a low income, so it's always worth asking for clarity.
If you have any questions regarding the cost of counselling, reach out to the counsellor you want to work with and ask them more. They'll be happy to explain how it all works and what the cost involves. 
How do I know which counsellor to choose?
Counselling Directory lists many counsellors and psychotherapists from all over the UK and deciding which to choose may seem daunting, but it doesn't have to be. Here are some questions counsellor Juliette Ruiz recommends asking yourself:
Are they qualified?
Can I see their credentials?
Can a trustworthy person or organisation vouch for them?
Do I feel comfortable?
Do I trust them?
Are they promising the impossible?
Are they making me feel uncomfortable?
Where are they operating from? Even if it is online, does it look like a professional set-up?
Would I recommend them to a friend?
---
Can I have counselling online?
Lots of counsellors and psychotherapists offer online and telephone counselling if you'd rather not see them face to face. To search for a counsellor or psychotherapist offering this service, use our online search.
---
Do counsellors offer any seminars, workshops or events?
Many counsellors and psychotherapists offer seminars, workshops and events and would encourage you to go along. Visit our local events page to find out details of any near you.
---
How can I find out more about counselling?
Many counsellors and psychotherapists listed on our site provide informative articles, which you may find useful. You may also be interested in the history of counselling and psychotherapy, personal experiences of counselling and psychotherapy and our useful charities section.
---
I'm worried about someone else
If you're worried about someone else's mental health then you're probably wondering what you can do to help. It can be very difficult to talk about mental health and suggest counselling, so we've created a page with tips on how to handle this sensitive subject. Visit worried about someone else? now to find out more.
I have more questions…
That's totally fine, we will do our best to answer them for you, browse our website for more and if you can't find what you're looking for, you can contact us.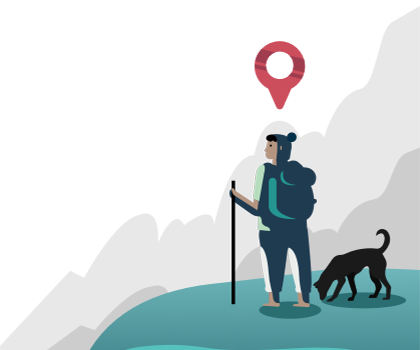 Find the right counsellor or therapist for you