Anxiety
Sarah: Counselling saved my life
Ever feel that you don't know where to turn next? Or you don't know what support is out there?
Well, there is hope.
There is the right help out there to help you move on with your life. And, when you find the right treatment and the right counsellor, you won't look back.

I suffer from borderline personality disorder, depression, anxiety and panic attacks, so my mental health needs are pretty complex. After years and years of not having the correct help and support, I needed to aid my recovery through the NHS.
I have finally found the right counsellor through the Counselling Directory, who has helped me immensely.
Before, I didn't really understand why I was feeling the way I was; my moods were so up and down for no real reason. My counsellor has helped me to understand my mental health struggles and how what I have been through has had a major impact on my life.

Having her support on a weekly basis keeps me above water. I think having a set session each week gives me something to focus on and aim towards.
I still have a long way to go, but with her help, constant support and dedication I will get there. Each small step is a step closer to happiness and a better quality of life.
If anyone is thinking about having counselling, I would highly recommend it. I haven't looked back since going privately. My counsellor has saved my life!
Share this story with a friend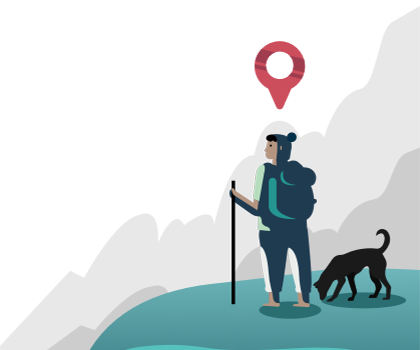 Find a therapist dealing with Anxiety