Anxiety
Counselling helped me on the road to recovery
My story starts when I made a change in careers. I bought myself a Ford Puma (which I loved) and, having accepted a new job, my confidence was at an all-time high! I'd had the car a week and was keen to drive it everywhere I could. 
One sunny Saturday morning, I decided to go out for breakfast with my boyfriend (now my husband) and wanted to drive there. On route, along a dual carriageway, a lady pulled across in front of me to go down a country lane. I slammed on my brakes and tried to swerve out of the way, but it was unavoidable - we crashed.
It all happened so quickly. The one thing I remember most was my husband saying to me "We're going to crash". The car flipped and rolled into some bushes. We ended up upside down hanging from our seatbelts. My husband managed to get himself free, kick the windscreen in and help me out the car. People stopped to help us before the ambulance arrived. My right arm and face were covered in blood and my whole body was aching. The elderly woman was shaken up but, thankfully, she was fine and so was my husband. We went to hospital, I had my ear sewn up, my arm glued up and my fingers strapped up.
The few days after were hard. I was feeling very shocked and emotional still, and the whiplash was so painful. But, more than anything, I was just so happy to be alive.
We started a compensation claim. The woman took responsibility for the accident and the solicitors sent me to a number of medical examinations, including physiotherapy for the whiplash, and to a plastic surgeon (for my ear). For me, the process was hard. I had to keep retelling and reliving what had happened and had people constantly asking questions. Obviously, they were just doing their job, but it felt a bit of invasion of privacy.
I also went to see a counsellor, to help me get back in the car initially. She was nice but my problem is I really struggle to talk about my emotions and my feelings with anybody, so sitting with a stranger can be a real struggle for me. I didn't say much but I did get back in the car, so we called it a day. I was quite relieved to not have to keep attending the sessions anymore but didn't feel like I had closure.
Whilst I managed to drive around my local area, I still avoided dual carriageways and felt anxious and tearful before I got in the car. I constantly felt that other cars were going to pull out in front of me. I suffered with bad dreams about the car accident and kept getting flashbacks of the accident every time I got in a car - even as a passenger. I was told I have a 'specific phobia anxiety' and was also suffering from post-traumatic stress.
A few months on, a psychiatrist referred me for CBT. Again, I struggled with this; I felt I was being pushed to drive. I ended up telling white lies about how far I was driving, just so it could be over with. As time went on, I drove less and less. Local journeys would set me off in a surge of tears and panic. I couldn't sleep if I knew I had to drive the next day. It was slowly taking over my life, I couldn't get a grip on the emotions.
Then, I lost the new job I'd been offered. They couldn't wait for me and I couldn't/didn't want to drive for a few months after. I felt like I'd let my anxiety win, but I put so much pressure on myself it was just getting out of control.
I had pretty much given up on driving completely when I finally decided to give counselling another shot.
I met my counsellor, Cathy, feeling apprehensive and nervous. I had pre-warned her about how bad I am at talking about my feelings, but she made me feel as comfortable as possible and came across warm and understanding. I know I am not the easiest client for counsellors, as I really struggle to talk about how I am feeling with anybody, let alone a stranger. And I can probably come across as uncooperative and uninterested, which is not the case.
But Cathy was so patient with me, not pushing me to talk about stuff if I wasn't ready to. A few months into counselling (around Christmas time) I was starting to struggle. I felt like I wasn't talking enough and pressuring myself that it was something that could be fixed quickly. I felt like I should give up on it, so I emailed Cathy basically saying I didn't know what to do; I wanted to talk but was struggling.
She emailed me back saying how well I was doing and to not be so hard on myself. She wanted to keep working with me and for me to try and take the leap of faith with her. She kept in contact with me via email over the Christmas period, which I really appreciated. She took her own time to keep in contact with me and I needed that positive mental boost.
We meet regularly which isn't always easy, as I really have to come out my comfort zone, but she makes it as relaxed as she can. We joke and laugh and she pushes me (nicely) to try and talk as much as I can every time. She encourages me to message her if there is anything I want to say in between meetings (I find it easier sometimes to share this way) which, again, I appreciate and makes me feel like we are working as a team to make things better.
I am still in the process of counselling, it's hard work but the benefits from it make it worthwhile. I still find some things really hard to talk about but, with a lot of encouragement and patience, I usually get there thanks to my counsellor!
I would highly recommend counselling to anyone, I think you just need to find the right counsellor to help you talk and thankfully I have!
Share this story with a friend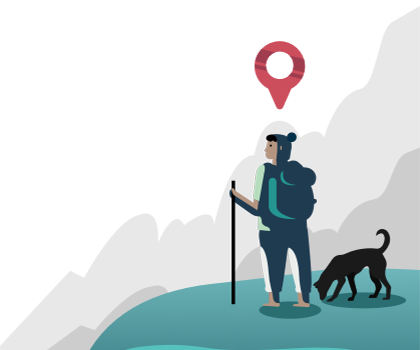 Find a therapist dealing with Anxiety