Arts therapies
Creative expression plays an important role in our lives and can support our mental health. Arts therapies employ creative arts in a therapeutic setting. This encourages individuals to draw on their inner creative resources and express their feelings without necessarily using words.
The use of art media enables self-exploration and the expression of emotions in a non-verbal way. This non-verbal approach is particularly helpful for people who feel uncomfortable with more traditional "talking" therapies.

- Eden Orfanos Shoro, MA - MBCT, EMDR, Clinical Supervisor - ACS
What is an art therapy?
An art therapy is one that utilises an art medium. This may include:
visual arts, like painting, sculpture or mixed media
movement, like dance
acting and drama
music
Sometimes referred to as expressive therapies, these are approaches that help people express their feelings. Tapping into our human nature to be creative, arts therapies offer us a different way to make sense of and process what's happening in our inner world. If communicating verbally is a struggle for you, expressive therapies may be worth exploring.
---
What are the four types of art therapies?
There are several expressive and creative therapies that fall under the arts therapies umbrella, but here are the four main types you'll come across.
Art therapy or art psychotherapy is a form of psychotherapy that uses art materials such as paints, clay and paper. These tools are used to communicate issues, emotions and worries and can provide insight into any feelings that may be present.
Art therapy can be beneficial to a wide range of people including young children, the elderly and those in the justice system. You do not need previous experience or skills in art to benefit from art therapy, all you need is an openness and willingness to express yourself.
Dramatherapy is a psychological therapy that applies acting and performance techniques within a therapeutic environment. The aim of dramatherapy is to help those taking part to express themselves while helping to address difficult emotions.
A drama therapist will use various techniques and may help you create a fictional story to portray. The story will typically be your own but introducing fictional characters to understand and work through the emotions and difficulties you have experienced. Through creating this space, you should expect to find clarity and a sense of relief.
Another similar approach is psychodrama. This is a form of group psychotherapy that provides an opportunity to explore life situations from the perspectives of the present, past and future. While similar in its use of drama, there are subtle differences between psychodrama and dramatherapy.
Music therapy is a type of expressive therapy that harnesses the communicative power of music to foster positive change. Versatile by nature, music therapy can be used for a range of issues including dementia and anxiety. Techniques in music therapy may include singing, rhythmic-based activities, improvisation and listening.
Music therapy does not aim to teach you how to play an instrument. You may naturally pick up some techniques, but typically you will not learn, nor will you need to have any prior skill or knowledge in music.
Defined by the Association for Dance Movement Psychotherapy, as "founded on the principle that movement reflects a person's pattern of thinking and feeling", dance therapy uses physical movement to facilitate change. 
Using your body as your main form of communication, dance therapy may involve props like balls or pieces of fabric. 
---
Are arts therapies right for me?
If you are a naturally creative person, the idea of art therapy may immediately appeal to you. You may already know, for example, that you find it easier to express yourself through art, music, drama or dance.
Even if you don't consider yourself creative, these approaches can be hugely beneficial. If you find it difficult to talk about certain topics or generally find it tough to express yourself, arts therapies may be right for you. Perhaps you've tried talking therapy and struggled with it. Creative therapies like these can offer another way into self-exploration and healing. 
If you're keen to learn more, reach out to a therapist who can tell you more about the way they work and how expressive therapies could support you.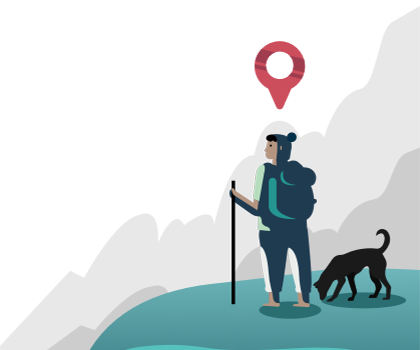 Find a therapist dealing with Arts therapies