Our editorial process
Our mission is to provide visitors with valuable insights into a wide range of mental health and wellness topics and available support options. We focus on the impact professional help can have on our path to wellness and recovery, the role of self-help and self-care, and different ways we can support loved ones.
At Counselling Directory, we present our content in various formats, including written information sheets (such as our comprehensive "What's worrying you?" A-Z list of areas, as well as guides to different types of therapy), expert-authored articles, and multimedia content including videos, audio files, and downloadable PDFs.
Our content primarily caters to the general public seeking information about private therapy and how to connect with a therapist. To fulfil this mission, we adopt a friendly and supportive approach, aiming to guide our readers on their journey to understanding and connecting with the help they need.
---
Information pages
PIF TICK 'trusted information creator'
Counselling Directory proudly holds the esteemed status of a PIF TICK 'trusted information creator'. This accreditation was awarded to the Counselling Directory in February 2023 by the PIF TICK, the UK's only assessed quality mark for print and online health and care information.
In order to earn the distinction of being a 'trusted information creator', the Counselling Directory team completed a rigorous evaluation process to show how we adhere to the criteria set out by the Patient Information Forum (PIF). This signifies that our readers can have complete confidence that the content they encounter, whether in written, visual, or audio form, is grounded in evidence, presented in an understandable manner, devoid of jargon, kept current, and produced to the highest quality standards.
The PIF TICK initiative was launched in May 2020 and is run by the non-profit Patient Information Forum (PIF).
Expert panel
Our expert panel at Counselling Directory consists of dedicated members who have made a commitment to meticulously review our content, ensuring that we consistently deliver information of the highest quality, accuracy, and clarity.
Maintaining a commitment to reliability, accuracy, and trustworthiness is of paramount importance to us. While we take pride in our content, our collaboration with professionals in various forms (such as video collaborations, expert articles, and the expert review panel) underscores our dedication to our visitors. It serves as a powerful reminder of our mission to support our visitors' well-being and our commitment to providing the information they need to find the right support.
Our expert articles
As part of membership with Counselling Directory, experts are able to submit articles for publication on our website. To uphold the quality of our content, we have a comprehensive procedure to guarantee the originality, reliability, and exceptional quality of these articles. Each article submitted by our members undergoes a review by our dedicated editorial team. In cases where adjustments are necessary to meet our standards, our team collaborates with the author to ensure the necessary revisions are made prior to publication.
---
Our editorial team
Meet the dedicated individuals who make up the editorial team:
Ellen Lees - Head of Content
Ellen has been a vital part of Happiful since 2015. As Head of Content for Happiful and our five wellbeing directories, she is deeply committed to ensuring that our content maintains the highest standards and provides invaluable support to those seeking information on mental health and wellness. Ellen's passion lies in crafting engaging yet accessible content that reaches a broader audience.
Kat Nicholls - Content Creator and Podcast Host
Kat has been an integral member of Happiful since 2013. Not only does she serve as a Content Creator, but she also hosts our podcast, "Happiful: Finding What Works." In addition to her role, Kat has pursued training as a confidence coach, and leads our company wellness team, overseeing staff training opportunities and ensuring that we practice what we advocate. You might also recognise Kat from our engaging YouTube and TikTok videos.
Bonnie Gifford - Content Creator
Bonnie, an adept writer with a keen eye for detail, joined Happiful in 2017. She takes responsibility for crafting our fact sheets and research papers, and her role extends to conducting gap analyses and trend reports. This dedication results in innovative content across the Happiful brands and products, ensuring that our readers receive fresh and relevant information.
Emily Whitton - Content Creator and Marketing Coordinator
Emily became part of the Happiful team in 2022. Her role involves an equal focus on reviewing, updating, and creating content across our directories and Happiful products. Emily also collaborates with our PR and Marketing teams to ensure that our content effectively reaches and resonates with the right audience.
Becky Banham - Brand and Social Strategist
Becky joined our team in 2016 and holds the position of Brand and Social Strategist. In addition to overseeing the review, update, and creation of content across the Happiful brands, she leads our email marketing campaigns and shapes our social media strategy. Becky plays a pivotal role in connecting with our two core audiences: our professional members and the general public.
---
At Counselling Directory, we are not just a source of information; we are your ally on the journey to mental well-being, providing support, clarity, and expertise. Thank you for entrusting us with your mental health and wellness exploration.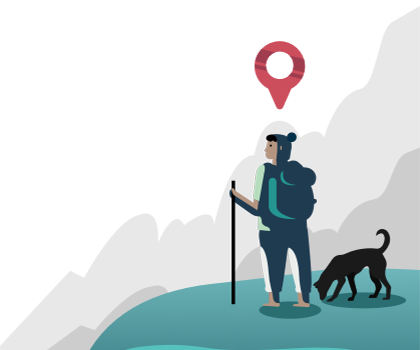 Find the right counsellor or therapist for you