Psychoanalytical and psychodynamic therapies
Psychoanalytical and psychodynamic therapies look at how your unconscious thoughts and perceptions developed throughout your childhood, and how this may affect your current behaviour and thoughts.
Unlike other forms of therapy, these aim to help create deep-seated change in your emotional development. Helping you to understand and resolve your problems by increasing your awareness of your inner self and how this can influence your relationships, a number of different psychoanalytic and psychodynamic therapies are available.
What therapies are available?
Dynamic interpersonal therapy (often referred to as DIT) is a type of interpersonal therapy, meaning it looks at the way we relate to others (and how this affects the way we see ourselves).
Jungian psychotherapy is a specific branch of psychodynamic therapy that works from the theories of Carl Jung, considered to be one of the forefathers of psychology.
Psychoanalysis was developed by Sigmund Freud and focuses on an individual's unconscious, deep-rooted thoughts that often stem from childhood. Through free associations, dreams or fantasies, clients can learn how to interpret deeply buried memories or experiences that may be causing them distress.
Based on psychoanalysis, psychoanalytic therapy also focuses on how an individual's unconscious thoughts are influencing them. However, psychoanalytic therapy is usually less intensive than psychoanalysis.
Psychodynamic therapy evolved from psychoanalytic therapy and seeks to discover how unconscious thoughts affect current behaviour. Psychodynamic therapy usually focuses on more immediate problems and attempts to provide a quicker solution.
Who can benefit?
These types of therapies can be especially helpful for those looking to resolve issues from their past. Instead of addressing a set of symptoms, psychoanalytical and psychodynamic therapy focuses on the individual's personality, exploring the motivations and reasons behind specific characteristics and recurring difficulties they may be experiencing in day-to-day life.
When is it used, and what can it help with?
Primarily used to help treat serious psychological disorders, depression, and to help those who feel like they may have lost meaning in their lives (or are having trouble with personal relationships). Psychodynamic therapy has also be found to be effective in helping with social anxiety disorders, addiction, and eating disorders.
If you are experiencing emotional struggles, have experienced emotional trauma, exhibit self-destructive behaviour patterns, ongoing relationship issues, or have a personality disorder, psychoanalytic therapy may be able to help.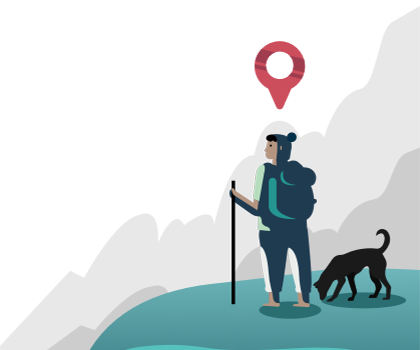 Find a therapist dealing with Psychoanalytical and psychodynamic