What's worrying you?
Social anxiety
The term social anxiety, or "social phobia", is used to describe a long-term overwhelming fear and excessive self-consciousness in social situations. We take a look at what social anxiety is, the symptoms, its causes, and how it can be managed and overcome.
What is social anxiety?
Feeling anxious is a human emotion and it's natural to feel nervous about certain social situations, such as meeting a new group of friends. But, when you begin to exist in a constant state of anxiety, you could be experiencing more than a passing feeling of shyness.
Social anxiety may affect your self-confidence and self-esteem. It can make you feel extremely isolated, often leading you to avoid social situations, for fear of behaving in the 'wrong' way or saying the wrong thing, leading to extreme humiliation and embarrassment. It can make it very difficult to develop and maintain relationships and can interfere with your ability to work and perform everyday tasks such as shopping, entering rooms, answering the phone and making eye contact with others.
Social anxiety disorder is more than shyness. It's a chronic fear that you are constantly being watched and judged by others.
This common mental health condition is often more prevalent in women and is thought to start in the teenage years.
Many people who struggle with this condition often worry about an event weeks in advance, replaying possible situations where they may say or do something that will humiliate themselves.
When I was about 20, I started to have intense anxiety and panic attacks before social situations – so much so they would stop me from leaving the house.
"I was fearful of being judged negatively by other people," writes Eleanor Segall, in her article Top tips to relieve social anxiety. "This caused the physical symptoms of social anxiety – a racing heart, clammy and sweaty skin, negative and fearful thoughts, low mood and wanting to hide from situations by cancelling them to stay at home. The result was that I'd then feel guilty about upsetting others."
Because of the nature of the problem, individuals may recognise that they have a social anxiety disorder but are unable to seek treatment. Without treatment, those with a social phobia may turn to drugs or alcohol to ease their uncomfortable feelings in social situations, which can lead to substance and alcohol abuse.
Social anxiety disorder can often present alongside other conditions including depression, substance use disorder, generalised anxiety disorder (GAD), panic disorder and PTSD.
Therapists who can help with social anxiety
Symptoms of social anxiety
Individuals with social anxiety can experience both physical and mental symptoms.
Mental symptoms
Worrying about an upcoming social situation for weeks in advance.
Distress or panic when faced with lots of people.
Inability to think straight.
A feeling of the mind going blank.
Worrying about accidentally offending people.
Overly criticising yourself after a conversation.
Physical symptoms
blushing
sweating
heart palpitations
trembling
nausea
stuttering
These physical symptoms heighten a person's fear of judgement causing them further mental distress and thus are likely to develop more physical symptoms. This combination can cause the individual to become stuck in a cycle of worry.
Causes of social anxiety
The exact cause of social anxiety is yet to be determined, but early studies suggest that increased activity in the amygdala (a collection of cells in the brain that control the fear response), is linked to those with social anxiety. It is thought that this sensitivity, combined with genetics and early uncomfortable social interactions or environmental influences, could be behind the onset of social anxiety.
Traumatic experiences in early childhood and environmental influences such as bullying, parental neglect/criticism, emotional, physical and sexual abuse, parental death and family conflict, are all common triggers for the condition. It is also widely accepted that social anxiety is heritable, with children of parents with social anxiety highly likely to develop the condition.
Our brains can however be reprogrammed to learn new habits and behaviours and this is often done through talking therapy.
---
Counselling for social anxiety
A 2005 study revealed that only half of adults seek professional help for anxiety disorders and those who do have struggled with the condition for 15-20 years. Unfortunately, unless you seek treatment for social anxiety, it's unlikely to get better on its own.
But the good news is there are lots of strategies you can employ if you suspect you have a social anxiety disorder, and psychotherapy is one of the most effective in reducing anxiety symptoms, particularly CBT.
Cognitive behavioural therapy
Cognitive behaviour therapy (CBT) is the most common form of psychotherapy treatment for social anxiety. It aims to identify and reduce the beliefs and behaviours that are fuelling the condition, for example, avoiding answering the phone at work because you think you will say something wrong prevents the person from understanding that the action is harmless.
"It works by helping you in the "here and now", taking into account the way you have made sense of your world as a child and the thoughts and meanings you applied to specific experiences. We then believe these thoughts to be true and never question the validity of them," Cognitive Behavioural Therapist, Tracy Foster.
Our coping mechanisms themselves can be equally as unhelpful as our thinking.
CBT helps you recognise what triggers your unhelpful thinking and thus behaviours, allowing you to change your response before slipping back into unhelpful ways. Practising this technique is key.
Exposure therapy
An important element in the treatment of social anxiety through CBT is exposure therapy.
Exposure therapy works to gradually 'expose' yourself to situations that you fear or cause extreme anxiety, and in doing so, you retrain the brain so that extreme panic is not your default response.
There are a variety of exposure strategies that can help you confront your fear:
In vivo exposure: directly facing a feared situation in real life.
Imaginal exposure: vividly imaging the situation that you fear.
Virtual reality exposure: facing the feared situation with virtual reality technology.
If you struggle with large groups of people, for example, your therapist will work with you on a scale of situations that slowly allow you to be more comfortable with the ultimate fear. You may be given some therapy homework that involves imagining yourself in a crowded group of people but visualising safety and comfort. Or, you may be asked to sit on a park bench for 10 minutes, being in close proximity to people, or to walk to the nearest bus stop and home.
These lengths of time gradually increase so you become more comfortable in the feared scenario and slowly gain confidence to conquer social anxiety.
Where to find support
It can be really difficult to ask for help with social anxiety because this in itself could be a trigger. But it's important to know that help is available and can have a profound effect on the way you move forward, anxiety-free.
If you're ready to reach out to a counsellor, there are a host of professionals on Counselling Directory. You can use our advanced search to narrow down your search criteria, such as the type of session or location, whether online or in-person. Take the time to find a counsellor/therapist best suited to you and your needs.
If you're not quite ready to reach out to a therapist, that's OK. You can also find help through online peer support services and connect with like-minded individuals experiencing similar symptoms. Anxiety UK hosts an online support group dedicated to individuals with anxiety which may be helpful in your treatment.
Related topics
Would you like to provide feedback on our content?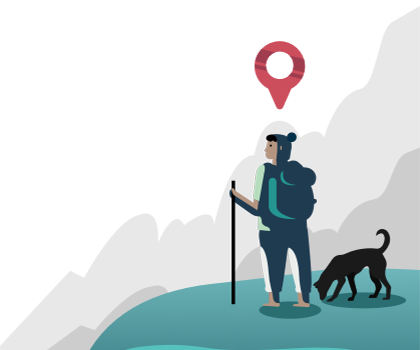 Find a therapist dealing with social anxiety