What's worrying you?
Eating disorders
Eating disorders are complex mental health conditions that affect people emotionally, physically and socially. They centre on a person's relationship with food, eating and themselves.
Food plays a vital role in our lives. Our personal relationship with food may change from time to time, but eating disorders are very different. They can be detrimental to both physical and emotional health, and can be life-threatening.
When someone has a problem with their eating, they're likely to be struggling with distorted thinking. For example, they may not see what other people see in the mirror or hear voices. This will depend on the type of eating disorder they're struggling with. 
Anyone can develop an eating disorder and there may be a range of factors involved, including genetic, social, environmental, psychological and biological.
While eating disorders are serious and can be fatal, they are treatable and people can make a full recovery. The journey may be long, but it is possible with the right support. 
In this video, counsellor Allie Outram explains more about the characteristics of eating disorders and how psychological intervention and support can be beneficial.

---
Types of eating disorders
There are many different types of eating disorders, but the most common include:
Anorexia nervosa - this causes a person to feel a need to lose weight, even though they may be considerably underweight. This desire can lead to the person restricting their eating and/or exercising excessively.
Bulimia - this can cause a person to fall into a cycle of eating excessively (binge-eating) and purging - typically through vomiting, over-exercising or using laxatives.
Binge-eating disorder - this condition sees people overeating regularly. Sometimes described as compulsive eating, a person may rely on food for emotional support or use it as a way to mask difficult feelings. Affecting both men and women, binge-eating disorder is more common in adults. 
Spotting the signs of an eating disorder
Eating disorders can be a way of coping with feelings of anger, sadness, depression or anxiety. Anyone can be affected and situations will differ for each individual. However, if you're worried about your own health, or a loved one, there are several warning signs you can look out for, including:
change in behaviour or personality
withdrawing from social situations or hobbies they previously enjoyed
avoiding eating situations, feeling uncomfortable eating in public or making excuses
commenting on their weight
weighing themselves repeatedly
only eating certain foods
skipping meals
If you suspect a friend or family member has an eating disorder, it can be difficult to know what to do, but offer support. Be gentle in your approach and let them know you're there to listen if they want to talk. Your friend may not know they have a problem, or if they do know, they may not be ready to seek help. Fear is a powerful thing and it can be difficult to see a way out of the dark place they're in. Try not to make assumptions and let them know you will be there to help when they are ready.
Food can become a way to cope with emotions and the repetition of this coping mechanism can become a habitual behavioural pattern and an addiction.

- Counsellor, Neelam Zahid MBACP Reg. Accredited.
Therapists who can help with eating disorders
Getting help for eating disorders
People with eating disorders may feel reluctant to talk to someone about what they're going through. If they suspect a problem, they may feel ashamed, embarrassed or that they have it under control, which can make seeking help difficult. Fear plays a big part in the way eating disorders work and even if the person wants help, they may be afraid of taking the next step.
Recovery will mean changing eating behaviours which can be a scary prospect for someone with an eating disorder. While this can feel daunting, the aim of recovery is to fight that fear and regain a healthy relationship with food and themselves. 
Whether the problem is more recent, or you've been dealing with it for a while, you deserve support and recovery is possible. If you are worried about anything, find someone to talk to, whether it is a friend, family member or even a professional. Remember you're not alone.
---
Counselling for eating disorders
The first port of call when seeking help is generally through your GP. Speaking up can feel scary and it takes so much strength to start the journey. If you're worried about going to the GP alone, ask a friend or family member to go with you if you can. If you're not ready to visit a medical professional or your loved ones, counselling is always an option. This gives you space to talk about what you're going through in a private, non-judgmental setting.
Treatment is available and recovery is possible. It will usually involve monitoring physical health, as well as taking steps to understand the potential psychological causes and effects. While treatment will depend on the individual and the eating disorder, common options include:

Trust our content
We are a PIF TICK 'trusted information creator'. This means you can be assured that what you are reading is evidence-based, understandable, jargon-free, up-to-date and produced to the best possible standard.
All content was accurate when published.
Would you like to provide feedback on our content?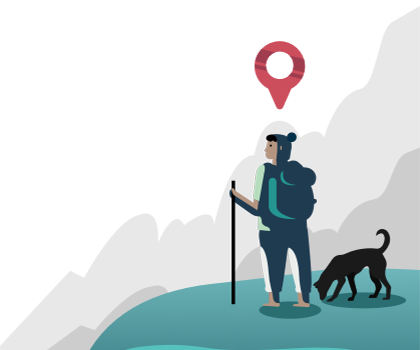 Find a therapist dealing with eating disorders