Dynamic interpersonal therapy
Dynamic interpersonal therapy (often referred to as DIT) is a type of interpersonal therapy, meaning it looks at the way we relate to others (and how this affects the way we see ourselves). It's time-limited, so is carried out over a set amount of time. The aim of this approach is to help you understand the link between what you're struggling with and what is happening in your relationships.
On this page we'll explore this therapy in more depth, look at what it can help with and discuss what you can expect within DIT sessions.
What is DIT?
One of the key ideas behind psychodynamic therapy is that when we experience something painful in our lives we might try to ignore it. Often, we'll know that this is the case, but sometimes we become so good at ignoring a problem that we'll lose sight of it completely. When this happens, a past experience can continue to affect our behaviour and how we feel, years later.
Therapies like dynamic interpersonal therapy offer a safe space for us to talk openly about what is affecting us and uncovering past hurts that may be affecting our present.
Dynamic interpersonal therapy looks more specifically at our relationships with those around us. It is believed that when we are able to deal with relationship problems more effectively, our psychological symptoms tend to improve.
DIT is known as a 'short-term' or 'brief' form of therapy as it typically lasts 16-sessions. The National Institute of Health and Care Excellence (NICE) guidelines for depression state that brief psychodynamic therapy (like DIT) can be used either when the patient has not responded to cognitive behavioural therapy (CBT) or when the patient asks for a psychodynamic approach.
The techniques used within dynamic interpersonal therapy look at both internal and external influences that affect our behaviour, informing how we see ourselves within relationships.
What can it help with?
DIT focuses mainly on relationship problems - these can be with a partner, with your family or even friends and work colleagues. It has been developed to help those with depression and anxiety.
The therapy will explore past events that continue to affect how you feel in the present. This involves talking about how you felt and behaved during past events, looking to connect the dots between these events and how you interact with others today. Part of this may involve discussing your relationship with the therapist themselves.
What to expect
The overall aim of dynamic interpersonal therapy is to feel less distressing symptoms, improve your understanding of yourself (and others) and improve the way you interact with others. In your sessions, you will likely be asked about both what's worrying you (for example depression and/or anxiety) and your relationships (both past and present).
When you've discussed these, you'll be encouraged to look for patterns, especially in the way you see yourself within relationships. After these initial sessions, you and your therapist will agree on which areas to focus on for the rest of your therapy.
Following sessions will work towards making positive change in the areas you've identified. When your treatment comes to an end you can take some time to go over the progress made during therapy. As this is a time-limited approach, you may not have addressed every difficulty. You can, however, consider how to apply what you've learnt in sessions to those other difficulties. This ensures you can continue progress yourself after therapy.
If you have any questions or worries throughout the process, don't hesitate to discuss them with your therapist. Talking therapies can bring up difficult subjects, so it's important to feel secure and able to bring up concerns throughout therapy.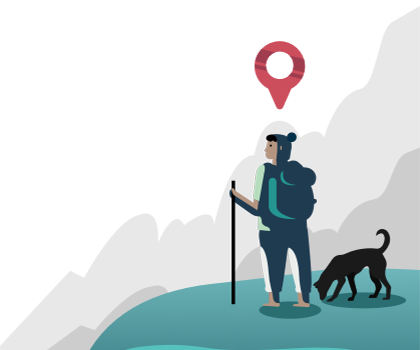 Find a therapist dealing with Dynamic Interpersonal Therapy