What's worrying you?
Loneliness
Loneliness, a subjective, unwelcome feeling of lack of companionship is something we all may experience at some point in our lives. For many, it's a feeling that only lasts a moment, appearing in certain situations. Others, however, may feel lonely all or most of the time.
Whilst everyone can feel lonely, young people are actually the loneliest age group in England. According to the latest report from the Office for National Statistics, younger adults aged 16 to 24 years reported feeling lonely "often/always" – that's one in 20 adults.
Emotional and social loneliness
There are two types of loneliness; emotional and social.
Emotional loneliness - when we miss the company of one particular person, such as a spouse, sibling or best friend.
Social loneliness - lacking a wider social network (a group of friends, colleagues).
Social interaction is a part of life and it's human nature to crave companionship and compassion. When this is taken away, you can feel very lonely indeed.
While loneliness is linked to social isolation, it isn't the same thing.
Isolation is an objective state, where the number of contacts you have can be counted. One way of describing this distinction is that you can be lonely in a crowded room, but you will not be socially isolated.
It's common to mistake being alone as feeling lonely. But choosing to be alone is a positive thing. It's a conscious decision that can be restorative, re-energising and calming. The feeling of loneliness isn't a choice. It comes from a feeling of being disconnected from others.
Counselling for loneliness
If you're feeling lonely, speaking to a counsellor can help. It can help you feel connected with someone and supported. By talking to a professional therapist, you can experience validation - it's OK to feel this way, it's not your fault and support is available.
Long-term loneliness can lead to a number of mental health problems, and increase the risk of developing certain health conditions. Experiencing a mental health problem isn't easy - and it's even harder going through it alone. If you are lonely or feel like you have nobody to talk to, a counsellor can help.
Who is affected?
As loneliness is a personal experience, it can affect anyone, in completely different ways. Factors associated with feeling lonely include:
losing a loved one
moving away from friends and family
loss of contentment or enjoyment in your work
having health problems which limit your ability to socialise/leave the house
Everyone can feel lonely and it's important to recognise that, although it is now more common in young adults, we are all vulnerable. Whatever the cause, it is a deeply personal, heart-wrenching feeling.
Elderly loneliness
In the UK, more than half of all people aged 75 and over live alone. And more than half a million older people will spend a week or more without seeing another person. No one should have no one and, yet, more than 1.4 million older people feel this way. This needs to change.
More than 900,000 people aged 65 and over in the UK report feeling lonely all, or most of the time.
Companion loneliness
Widowed and divorced people are also at risk of loneliness. Their companion, which they believed to be lifelong, has gone. For whatever reason, they are alone and this isn't something you expect to feel, especially if you're a younger adult.
If you have moved away from your friends and family, perhaps for a new job, you are thrust into the unknown, knowing nobody. These days, making friends can be tough. You may spend weeks meeting new people, but they are not the companions you want. You are lonely.
Loneliness affects us all differently and you may be able to manage feelings easier than others, or at least for a longer period of time. Most of us need some form of social contact to maintain good mental health, but we are all different. You may need a large group of friends to feel satisfied, or you may be content with a smaller circle.
Young person's loneliness
Loneliness is often considered a taboo, particularly amongst young people. Perhaps because it is generally associated with the elderly - or at least seen to be somewhat more acceptable - young people experiencing loneliness often suffer in silence.
Self-harm is the biggest killer of young people in the UK and much of that is down to the stigma of mental health and people not knowing where to turn. They can't speak about their troubles, so instead, they turn to self-harm as a way of releasing their emotional pain.
Student loneliness
When the realities of student life - lack of contact time, deadlines, workload, difficult housemates and fending for yourself - set in, university can be an extremely lonely time. A recent study conducted by Sodexo found that almost half of UK students (46%) admit to loneliness during their time at university - compared to 32% globally - with UK students most likely to consider dropping out compared to their worldwide counterparts.
Tips to combat loneliness from national charity Mind
However you are affected, prolonged feelings of loneliness can be detrimental to mental health.
How does it affect mental health?
While feeling lonely isn't itself a mental health problem, chronic loneliness is closely linked with mental ill-health and unhappiness. It's associated with depression, sleep problems and stress and, more recently, we learned that the effects of loneliness and isolation can be as harmful as smoking 15 cigarettes a day, and is more damaging than obesity.
It can be a vicious cycle, mental health and loneliness. If you're experiencing mental health problems, it can be a very isolating time. You may feel like there's nowhere to turn or, as a result of stigma, feel too scared to talk or seek help.
Research indicates that loneliness increases the likelihood of mortality by 26% and can increase the risk of high blood pressure, coronary heart disease and stroke.
The effects of loneliness and isolation can be as harmful as smoking 15 cigarettes a day and is more damaging than obesity.
On mental health, research suggests that individuals who are lonely are more prone to depression, and loneliness in older age increases the chance of suicide.
We aren't always aware of the impacts of loneliness because we don't expect it to affect us. Usually, feelings ease after a while and we get on with our lives. Many of us fear being alone, but the reality is, you don't expect how much it can change your life until it does.
Watch Lee's story on loneliness from Mind:
Advice for staying connected
Whether your feelings of loneliness are fleeting or have been with you for a long time, it can be deeply emotional and overwhelming. Doing anything can seem hopeless, but trying to think positively, and taking the steps to help yourself out of loneliness can be useful. Remember, it's not your fault you feel this way, and there is a way out.
Think about yourself
What's making you lonely?
If you've been feeling lonely for a while, the first step is to recognise it and try to understand what has caused it. The reason may be more clear, for example, if you've lost a lifelong partner, being without them will obviously have an impact.
In older age, friends and partners grow old and pass away, and your family are living their own lives - you can't bother them with your problems. You'll be fine, you think, but actually, you haven't spoken to anyone in weeks and it's starting to affect your well-being.
Think about what you would like more of - maybe you miss your family. If so, invite them to visit or call them for a conversation. When feeling lonely, it's easy to believe people don't want to see you, as they're too busy. This is understandable but, often, people will accept an invitation to spend time with you.
Look after yourself
If you are able to, go for walks and move your body regularly. Eating well and keeping active can help maintain good well-being and can help you to relax more in your own company.
Loneliness can be all-consuming and your days can blend into a never-ending, painful experience. Try to establish a routine: get up in the morning and have breakfast, spend time outside and speak to people where you can.
Make new connections
The simplest way to ease feelings of loneliness is to socialise more. This may sound obvious, but trying to reach out and meet new people can really change a life. Think if there is anything you're particularly interested in; an activity group or class in your area that could help you meet new, like-minded people.
Take a look at local volunteering opportunities. Volunteering is a great way to meet people and socialise, and helping others can make you feel good.
Take it slow
Reaching out isn't easy and taking things into your own hands can be daunting. If you're not ready to jump straight in, take it a little slower. Start by going to the cinema or a cafe with a book; somewhere you can be around people, but not be expected to talk to them.
If you're interested in joining a class or a group, there's no harm in calling whoever runs it and asking questions. Or, consider joining a class that doesn't necessarily run on conversation - a creative event, where people are focused on what they're doing, rather than those around them.
Open up
Talk about how you're feeling - can anyone help?
Do people know how you feel? You may have plenty of friends and family but, if they don't know how you're feeling, they may not realise how much you need them. It's not easy but opening up to loved ones can really help. Remember, there is no shame in feeling lonely.
If you're not comfortable opening up to family, consider speaking to someone less involved. Perhaps a friend, through an online community or even a professional.
Get some help if needed
If it's affecting your mental and physical health, it might be time to consider professional support. You don't have to go through this alone. As lonely as you feel, there will always be someone to talk to.
What support is available?
When experiencing loneliness, the idea of reaching out and asking for help can seem pointless. Who can support you if there's no one around? But the thing to remember is that there is help available. If you're not ready to contact a counsellor, there are other options. There are charities and resources dedicated to helping those who feel lonely. They may organise events, activity groups and coffee meetings; bringing people together.
You may benefit from signing up to the Age UK befriending service. There are two different types of befriending services; face-to-face and telephone. Volunteers can sign up to this service and will either carry out face-to-face visits or schedule a weekly telephone call. With both types, each older person is assigned a 'befriender', who provides regular, friendly conversation and companionship over a long period of time. Befriending provides those who feel lonely with a link to the outside world and a source of regular communication. Often, befriending acts as a valuable support and can even be a gateway for other services the person may be missing.
Charities such as Age UK, The Silver Line, and Co-op Foundation work to combat loneliness and support those in need. They have befriending services and volunteer opportunities, connecting people who feel lonely with a conversation and companion.
Would you like to provide feedback on our content?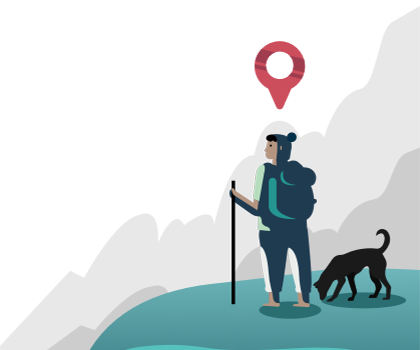 Find a therapist dealing with loneliness