What's worrying you?
Miscarriage
Miscarriage is the term used to explain the loss of a pregnancy before 24 weeks. Later loss (at or after 24 weeks of pregnancy) is known as a stillbirth. If you've been affected by miscarriage, speaking to a counsellor can give you an opportunity to express and accept your feelings about what has happened, in your own time.
What is a miscarriage?
Miscarriage or early pregnancy loss is more common than most people imagine, with as many as one in every four pregnancies ending this way. It is a significant and painful loss for those who experience it. Often referred to as 'invisible grief', miscarriage is not widely spoken about.
As with any type of distressing life event, different people will deal with the news in different ways. Understandably, some people are reluctant to talk about this upsetting experience. Some wish to put it behind them as quickly as possible, while others need to process the feelings more slowly. Talking about what has happened in a confidential and safe environment can help.
In this video, integrative counsellor Beverley Roles (MBACP) explains the impacts of miscarriage, and how counselling can help.
The emotional impact of miscarriage
A miscarriage can have a profound emotional impact, not only on the carrier themselves but also on their partner, friends and family.
The term of the pregnancy as well as other factors can impact how you feel about what has happened. An advanced pregnancy may have a more emotional and hormonal impact, and one which follows a long-awaited pregnancy may also be particularly upsetting. That being said, if the pregnancy is in its early stages, this does not mean that the person and their partner suffer less when a miscarriage happens.
You may feel stuck and unable to move forward after a miscarriage and this is completely normal. Emotional trauma can lead to feelings of anxiety or depression and it's thought that as many as four in 10 report symptoms of post-traumatic stress disorder (PTSD) after pregnancy loss.
Processing what's happened
People can vary greatly in what they need when processing a miscarriage. Some search for answers to the question of why this has happened, whilst others accept the outcome without such answers. You might find that your emotions vary intensely; some days your mood might feel particularly heavy and other days you may feel calmer and more accepting.
You may not have been given an exact reason as to why it happened, and this can be difficult to accept. Usually, understanding why something has happened helps us to make sense of it, and, to a certain extent, allows us to plan for the future.
Often, lacking an explanation of what happened leads to speculation or a feeling of guilt. A miscarriage may bring someone to question their own responsibility by asking themselves whether they did anything to cause it, such as overexertion or drinking alcohol. Although it's easier said than done, it's important to remind yourself that your miscarriage is highly unlikely to have occurred as a direct result of anything that you did or did not do.
Grief after miscarriage
It's important to remember that all bereavements require a period of mourning and miscarriage is no different. The sense of loss may be profound and may have also triggered feelings about other past losses in a surprising way – and this can be difficult to understand sometimes.
Many people also experience unexpected emotions such as numbness, depression or anger. The anger may be aimed at yourself or, very often, your partner. You may also feel angry toward other people who perhaps don't seem to care or realise how you are feeling.
---
Talking about miscarriage
Miscarriage brings with it a wide spectrum of possible feelings and implications for those who experience it. It can feel really hard to talk about but, as with other difficult experiences in life, talking really can help. Here are some resources to help you get the conversation started:
Supporting a loved one after a miscarriage
It can be really hard to know what the right thing is to say when someone encounters a loss. Often, the best way to provide comfort is by recognising the significance of what has happened. Although you may wish to give them hope and look toward the future, it's best not to make suggestions to "try again" - this can feel hurtful and insensitive. 
It can be a very lonely time as the bereaved parents don't feel understood by others. Well-meaning friends and family can be experienced as insensitive when they focus on the next pregnancy.

- Counsellor Katie Leatham, BACP Accred, UKRCP.
How can counselling help?
A counsellor will help you to accept your feelings, whatever they may be, without making a judgement about whether they are right or wrong.
Many people feel that they can't overburden their friends with their grief, therefore, counselling gives the opportunity to talk about your feelings in a way that is not usually possible with even the closest of friends. With the support of a trained counsellor, it may be possible to reach a greater understanding and recognition of what the loss actually means to you.
Your relationship may be affected by loss and, in these cases, counselling can help you to understand and process some of the feelings to allow a way forward. Grief in couples can be complex and the pain experienced by each individual can make you both feel isolated or abandoned. Relationship counselling can help to unravel the tangle of sadness and despair that is often present in a relationship after a miscarriage.
Therapists who can support you after miscarriage
Life after a miscarriage
For many, this is a personal time of loss and distress. As well as dealing with your grief, there are practicalities to address about the management of the miscarriage and what to do afterwards. For instance, when a baby dies before 24 weeks, there is no legal requirement to have a burial or cremation, so you may need to make a personal decision about whether to have your own ritual.
Saying goodbye
Quite often, in early miscarriage, there is no funeral. But one thing that helps many people is having a ritual to say goodbye. This may help you and your partner feel a sense of peace. You may wish to ask friends and family to say goodbye with you, or you may prefer to keep it private.
Try to look for some peace and comfort where you can. Looking after yourself and your mental health is so important after a distressing life event.
You may choose to return to work and 'normal life' after a miscarriage as a way of helping you move on. However, you may wish to take some time off, by way of compassionate or bereavement leave. This may help you to mourn and deal with the loss you have faced. Remember, you are entitled to feel unhappy and ask for support but, equally, it is OK to need your own space at this time.
It's normal to be sad when faced with a loss and many people who have suffered a miscarriage spend some time grieving and then look forward to life again and planning another pregnancy. However, this is a very personal decision and is not one that should be encouraged by others.
Although it can feel painful, it's important to talk about how you feel and to share thoughts and feelings about the end of the pregnancy. There was a real, hoped-for baby that is now lost and your feelings and well-being deserve attention.
---
Further help

Trust our content
We are a PIF TICK 'trusted information creator'. This means you can be assured that what you are reading is evidence-based, understandable, jargon-free, up-to-date and produced to the best possible standard.
All content was accurate when published.
Would you like to provide feedback on our content?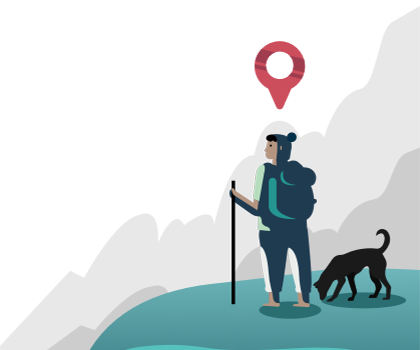 Find a therapist dealing with miscarriage