Bereavement
The impact of pregnancy loss on men's mental health
Folks, the tide is changing in the area of men's mental health. Having worked alongside men for many years at a personal level, I always got the impression that men found it hard to talk about their emotions and feelings. Rarely did the discussion of depression, anxiety or grief happen. Guys would rather 'man up' and deal with their own issues. And sadly, for most, a bottle of the hard stuff would often be their companion.
What support is available?
In the last few years, those stigmas have dropped and men now feel that they can be open to talk about their issues. Letting someone know that you are there for them as they journey through grief, depression or anxiety may well be the starting point for therapy for those suffering.
To have someone listen to you no matter how 'irrelevant' or 'silly' it seems is often the route to healing and coping.
There are many outlets for men to approach to get help with their issues. Charities such as Mind and the Mental Health Foundation have resources to help men cope. 
There is, however, an area that I am involved with that examines the impact of miscarriage, stillbirth and child loss on a potential father. The feeling of helplessness, grief, anger and disappointment when you support your partner through such loss can be debilitating. Let's examine these areas in more detail:
Helplessness
That feeling that there is nothing that we can do to help our partner as they go through loss. The numbing pain that is experienced alongside the feeling of guilt just seems to add to the heartache.
Grief
Losing an unborn or a baby is no different to losing a loved one - the grief is still hard to bear. There will be the experience of the five stages of grief; denial, anger, bargaining, depression and acceptance. These will come in varying stages.
Anger
One of the five stages of grief, anger can be shown in many ways. There is the injustice felt at one who dies so young. You could well be angry at yourself, and this is usually entwined with bargaining.
Disappointment
There will always be disappointment when we lose one so young. All the hopes and dreams that you had planned, maybe the decorating of the baby's room or thoughts of time spent with the baby that have deteriorated before you. There will be disappointment for your partner, grandparents, siblings etc to take into consideration.
---
Where do I come into all this? Well, having experienced miscarriage and termination, I have experienced the emotions, feelings and grief described.
Training as a counsellor helped me to be able to talk about the emotions connected with my losses. I had to start that journey through my training, and it helped me in an amazing way. As I opened up about my disappointment, anguish and fears, I found that I was slowly coming to terms with the bereavement (the acceptance part of the five stages of grief).
For the reader, seeing a counsellor and booking regular sessions shows that you mean business and that you long for recovery. It will take you to places that you may not want to revisit. However, you will begin to see light at the end of your tunnel.
Why not take time to grasp the opportunity to reach out to someone for help? It's good to talk. Start your journey today, someone will walk those valleys with you. Because you matter...
Share this article with a friend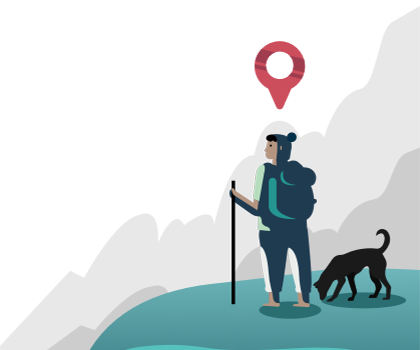 Find a therapist dealing with Bereavement