What's worrying you?
Schizotypal personality disorder
Schizotypal personality disorder is characterised by cognitive or perceptual distortions, odd behaviour and the inability to maintain any close relationships.
Research suggests that schizotypal personality disorder represents mild schizophrenia as similar (though not identical) symptoms are shared. Those with the disorder often believe they have extrasensory abilities, can see into the future and can read other people's minds. They also describe supernatural experiences, such as out-of-body experiences and recurrent coincidences.
We recognise that the system of personality disorder diagnosis can be considered controversial. It is completely your choice which term, if any, you want to use, knowing that your doctor or care team may use another.
The terms used on Counselling Directory are those that are generally used in the UK, currently. We refer to these terms throughout, with the hope of reaching and supporting as many people as possible.
---
Understanding schizotypal personality disorder
Those with schizotypal personality disorder have difficulties forming relationships and typically have few if any, close friends. They also feel extreme anxiety in social situations and may act inappropriately, or not react at all, during conversations. Sufferers often seek isolation from others, convinced that they are the constant topic of ridicule, criticism or gossip. Thus those with the disorder trust few people and view the world as an isolated place.
Individuals typically dress oddly and behave eccentrically, and their speech is elaborate and difficult to follow. This may be the cause of ridicule, thus leading to their paranoia that everyone else is out to get them. However, unlike schizophrenia, those with schizotypal personality disorder are not generally prone to delusions.
Though they may resemble those with schizophrenia, more commonly sufferers behave only mildly oddly having unusual beliefs. The disorder can best be defined as disturbances in thought patterns, appearance and behaviour, and a lack of interpersonal relationships.
Signs of schizotypal personality disorder
odd beliefs, behaviour and fantasies
eccentric appearance and behaviour
odd speech, often difficult to follow
unusual perceptual experiences
excessive social anxiety
few, if any, close friends
suspicion and paranoia
---
Treatment for schizotypal personality disorder
Some form of psychotherapy is usually the preferred choice of treatment for this disorder, as with most personality disorders. Reality is typically more distorted with this disorder than with schizoid personality disorder. Medication may be used for more acute phases of the disorder, which commonly occur during stressful situations that the individual cannot cope with adequately. However, individuals rarely seek treatment for their disorder on their own.
What should I be looking for in a counsellor or therapist?
Currently, there are no official rules or regulations in place to stipulate what level of training and experience a counsellor needs to treat schizotypal personality disorder, however, we do recommend that you check your therapist is experienced in the area for which you are seeking help.
The NHS recommends psychotherapy as a form of treatment for personality disorders.

Trust our content
We are a PIF TICK 'trusted information creator'. This means you can be assured that what you are reading is evidence-based, understandable, jargon-free, up-to-date and produced to the best possible standard.
All content was accurate when published.
Would you like to provide feedback on our content?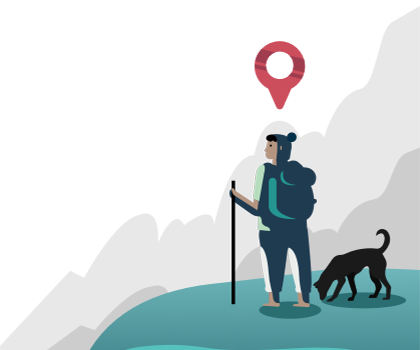 Find a therapist dealing with schizotypal personality disorder