Reality therapy
Reality therapy is a person-centred approach that focuses on the here and now rather than issues from the past. Developed by William Glasser in the 1960s, it promotes problem-solving and making better choices in order to achieve specific goals.
Central to reality therapy is the idea that mental distress is not the result of a mental illness. Instead it is the result of a socially universal human condition that occurs when an individual has not had their basic psychological needs met. These are:
love and belonging
power and achievement
survival (nourishment and shelter etc.)
freedom and independence
fun (enjoyment and pleasure).
According to Glasser, whether we are aware of it or not, we are all the time acting to meet these needs. While we may struggle to choose our feelings and physiology, we are able to directly choose our thoughts and actions. Sometimes however, we don't act effectively, and this can have negative repercussions for our health and well-being.
Reality therapy is therefore designed to find ways of meeting a person's basic needs, whilst facilitating clients to become aware of, and change negative thoughts and actions. This is to help them take control of their behaviour, as well as the world around them. Ultimately, reality therapists take the view that changing what we do is key to changing how we feel and to getting what we want.
How does reality therapy work?
Reality therapy is a collaborative process between therapist and client, and it is unique in the sense that it is ongoing. This means that if one plan of action fails, new ones will continuously be devised until the therapist and client are both confident that positive results are taking place, or are a near possibility.
Essentially, the practice of reality therapy depends on several key components:
The counsellor-client connection
A reality therapy counsellor must create and nurture a trusting environment and authentic relationship to ensure their client(s) feels connected and comfortable about sharing his or her issues. Providing a setting in which individuals can relate in an open way is considered the foundation of, and the most important step in the practice of reality therapy.
Choice theory
The successful application of reality therapy also depends heavily on the counsellor's knowledge of Glasser's choice theory - that human behaviour is chosen and driven by our five basic needs. By asking questions such as "What do you want?" or "What are you doing to get what you want?" counsellors can help individuals to explore what needs are not being met and how to go about developing realistic goals to remedy the issues.
Present behaviour
Reality therapy is focused on the here and now and dealing with present behaviour rather than reasons for it. Excuses are believed to stand directly in the way of progress and change, therefore clients are discouraged from discussing any problems, complaints, or symptoms. Instead emphasis is placed primarily on the actions and thoughts that are within the individuals control, rather than blaming or trying to control others.
Value judgement
A reality therapy counsellor will typically conduct an honest evaluation of the client's current choices and behaviours to determine what (if any) change is needed to help them achieve their goals. Once the individual judges that their present behaviour is unacceptable, the counsellor can help them to devise a plan of action, setting realistic goals and outlining the steps that need to be taken to make these solutions a reality.
Plan of action
A plan of action in reality therapy essentially enables the individual to take control of their lives in constructive ways whilst they fulfil their wants and needs. It involves their absolute commitment and they must take responsibility for their actions if they do not fulfil this. The counsellor will evaluate the client's progress throughout therapy, and may suggest amendments where necessary. A plan is always open to revision or rejection by the client.
No punishment
Reality therapy counsellors are discouraged from punishing or rejecting their clients if they have not carried out their assigned plan of action. This is because punishment could potentially disrupt the authentic relationship, and the counsellor's aim to empower and motivate the individual to change their behaviour. Typically a counsellor will remedy this by going back to the appropriate step where things went wrong. This may take several attempts.
Benefits of reality therapy
The strengths and benefits of reality therapy lie in its focus on solution-building - particularly on changing thoughts and actions. It provides individuals with a self-help tool to gain more effective control over their lives and their relationships - helping to boost their confidence and self-esteem and enabling them to better cope with adversity and grow personally.
This makes the approach particularly useful in helping to treat mental health problems such as addictions, eating disorders, substance abuse, phobias, anxiety, and other behavioural and emotional issues. It can also prove useful in treating highly sensitive problems such as racial issues, sexual identity issues and cultural clashes. These can all cause division and tension, but reality therapy can help bridge the gap between intolerance and ignorance - helping individuals to recognise how their behaviour is negative and promoting equality.
Additionally, reality therapy has proven successful at helping colleagues, families and other individuals in specific relationships to better understand difficult situations - i.e. if someone they love is diagnosed with AIDS or has admitted to an addiction. Reality therapy provides an empathetic and understanding environment for individuals to open up without feeling shame, regret or embarrassment. This makes it especially valuable for big groups as everyone can express their needs and desires in order to lay the foundation for a plan of action that will help foster closer bonds, better understanding and improved conflict resolution.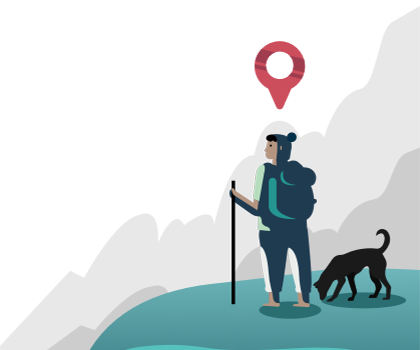 Find a therapist dealing with Reality therapy