What's worrying you?
Childhood bereavement
For a child, the world in many ways is still relatively unknown. Experiencing the harsh realities of the death of a loved one, and encountering grief for the first time, can make their world even more confusing. Add to this a family unit in its own state of grief and distress, this can become an unsettling time in a child's life.
While it would be comforting to assume that children are too young to feel the deep emotions that grief can bring, we know this is not so. But with plenty of love, help and support from the people around them, they can get through this sad time.
41,000 children are bereaved every single year in the UK.

- Winston's Wish
Helping your child process their feelings
As adults, it's natural to want to protect children. But what we often don't realise is that children are much more perceptive and resilient than we'd think - as long as they are told in an appropriate way. So, it's best to be honest about what has happened as soon as you are able to. Delaying a conversation with them might make it harder for yourself, as well as for the child.
Accepting loss
You might think that you know your child inside and out, but grief is a powerful thing. It can affect us all in strange and different ways - so try not to show surprise at the way your child processes their feelings, even if they don't deal with the news as you'd expect.
Children have a limited ability to put their thoughts and feelings into words. Because of this, they might 'act out' in their behaviour, rather than express themselves verbally. This can be hard for both of you, but with your patience and guidance, they may gradually be able to express themselves more openly.
How much do I tell them?
There will be many factors that affect their understanding and reaction to what has happened, some of these factors include:
the age of the child
their relationship with the person that died
the general circumstances, or how the person died
how the family expresses feelings and communicates
how naturally resilient the child is
Be mindful of these factors when talking to the child - particularly of their age. The idea of death can be hard to understand, especially for the very young. Explaining things simply, and using real words like "dead" might feel uncomfortable for you, but they are easier for a child to understand. Euphemisms such as 'lost' or 'gone to sleep' may seem kinder, but they can be confusing for a child.
Try to only give as much information as the child wants: let them ask you questions. This will prevent you from overloading the child with information they do not want or need yet. You know how much information is appropriate for the child and what they are able to understand. So, trust your gut instinct in this process - it is best to try and be honest, but if there's something you're not comfortable telling them, don't. Information can always be added at a later date if needed.
Experiencing pain
It is important to allow children to process their grief in their own way. Mourning is an important part of the bereavement process. Tell them that it is OK to feel sad and they don't have to hide how they feel from you.
But bear in mind that children are naturally able to dip in and out of their grief. It's normal for a child to be intensely sad one minute, and then be playing happily the next. Do not be alarmed if this is the case - this is what is known as 'puddle-jumping'. This is a coping mechanism which helps prevent the child from being overwhelmed by powerful feelings.
As well as going through lots of different emotions, your child might show physical signs of grief such as bedwetting, nightmares or tummy aches. Your GP can help with these, and can also put you in touch with children's counselling services to help them process their emotions.
Do I let them see me upset?
If your child has just lost an important person in their life, it's likely that you have, too. You might be trying to help your child process their loss, but you also need to process your own feelings. Remember, as much as your child is the focus of your life, you need to look after yourself too.
Be mindful of your behaviour in front of your child, but it is by no means necessary to hide your feelings from them. Children learn how to grieve by copying the responses of adults around them - they are relying on you to provide them with what they need to support them in their grief. You might be worried about them seeing you upset, but showing your grief may encourage them to share theirs.
You're not alone in this. There is more information available on our bereavement page.
---
What helps grieving young people?
You might think that keeping the child at home, off school and away from the questions of their peers might be the best thing to do. You want to protect them from any more hurt. But sometimes normality and a continued sense of routine are just what they need; stability and security.
They need to know that everything is going to be ok, even if it feels like their world is falling apart right now. Reassurance comes from things that are familiar; regular mealtimes, regular bedtimes and friendly faces around them - their teachers and school friends. This will provide an additional outlet of support if needed.
As well as familiar places and faces, there is opportunity to introduce specialists who can help with your child's grief.
Support organisations for bereaved families
There are many children's bereavement charities and resources available to you and your family. Charities such as Child Bereavement UK, Grief Encounter Project and Winston's Wish offer their own helplines and resources to help you and your child through this difficult time.
Help 2 Make Sense is one such resource by Winston's Wish, available for young people to help them make sense of their loss.
---
What is bereavement counselling for children?
Many children can find comfort in attending bereavement counselling sessions. This can give children the chance to express their emotions in a safe environment that is an alternative to their own homes. Particularly if the child is finding difficulty in opening up, they might find it easier to do so in a neutral environment, away from familiar faces.
Trained, experienced counsellors who work with bereaved children will have a variety of activities to help children work through their grief. They will be able to provide you with further information and resources for helping your child.
---
Free resources for grieving children
Activities
Resources
Articles
Videos
This is a difficult time, but the child is lucky to have you to support them - you will get through this together.
---
Related topics

Trust our content
We are a PIF TICK 'trusted information creator'. This means you can be assured that what you are reading is evidence-based, understandable, jargon-free, up-to-date and produced to the best possible standard.
All content was accurate when published.
Would you like to provide feedback on our content?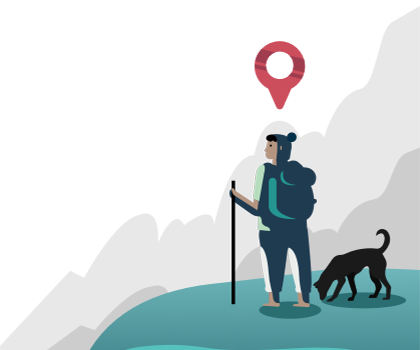 Find a therapist dealing with children