What's worrying you?
Attachment disorder in children
Attachment disorder is a condition that can develop in young children who have, for whatever reason, not been able to establish an emotional connection (known as the attachment bond) with their parent or primary caregiver.
What is attachment disorder?
When a child is born, they begin to develop a deep bond with their parents or main caregivers. This attachment is what helps us grow and develop in a safe environment. It also helps us to express emotion and build relationships. 
But, this bond isn't formed for all children. While there are many reasons why, typically there will be a situation where the caregiver is unable to provide the necessary care and attention. This may be due to neglect, the child being abused, separation or another reason. Whatever the cause, a lack of attachment can lead to a number of difficulties for the child, and in severe cases, a condition called reactive attachment disorder.
Psychotherapist Zara Kadir (MA Couns and PsychTH, MBACP) discusses attachment disorder in children and how counselling can help. 
Attachment difficulties
By the age of nine months, most babies will have developed a close bond with their caregiver. They will know who to rely on for food, shelter, love and protection, so it's common for babies to go through a 'clingy' stage. For example, they will get upset when separated from their parents. 
When the security and safety element is lost, the child can find it extremely difficult to cope with new experiences and form bonds with others. When this bond is not made, the child can be at risk of developing behavioural and emotional difficulties. If untreated, there is a risk of developing mental health problems in later life.
Learn more about attachment difficulties on our attachment disorder page. 
---
Signs of an attachment disorder
Common signs of an attachment disorder in children include:
a lack of eye contact
problems expressing anger
a need for control
difficulty showing affection
seeks affection from strangers
difficulty showing remorse or regret after bad behaviour
For very young children, the following behaviours may also indicate an attachment problem:
they dislike being touched
they show little to no affection towards their caregivers
they appear anxious or tearful
they avoid interaction with other children
they give little response (and don't smile) when interacting with adults
The effects of attachment difficulties work on a spectrum. Some will experience minimal effects, and for others, the effects can be traumatising. But there are treatments available and there are ways to overcome these issues, even as an adult.
---
How counselling can help
If a child is experiencing attachment difficulties, seeking a diagnosis from a professional should be your next step. Symptoms will be assessed and if the child is showing signs of attachment disorder, a physical examination may be needed. If there is no physical cause, a mental health professional will be required to assess the child's symptoms and offer a diagnosis.
If left untreated, these problems can worsen and may lead to further behavioural problems. For this reason, the earlier the problems are addressed, the better. Treatment for attachment difficulties will typically involve a combination of counselling and parental guidance. For children with attachment disorder, treatment may include:
For children of school age, special education programmes may also be recommended. This can help them develop the skills needed for academic success, while also addressing any behavioural and emotional problems they may have.
Advice for parents
Being a parent to a child with insecure attachment can be both physically and emotionally challenging. You'll likely feel exhausted, angry and hurt, but be assured that your efforts are worth it. Attachment disorders can be treated and, as difficult as it is, with time and patience, a bond can be developed.
To help a child with attachment problems, be sure you:
Have realistic expectations - It's a long journey and it won't be easy, so try not to think too far ahead. It's important you focus on small achievements and celebrate these each time. Focusing on moving forward and celebrating every success, no matter how small, will keep up the momentum and inspire positivity.
Be patient - Your patience is an essential part of this process. Prepare yourself for bumps along the way and focus on small improvements - this will help create a safe, comforting atmosphere for your child. Rebuilding this bond (or building it from scratch if you are adoptive parents) can take time and requires patience.
Share joy and adopt a sense of humour - Joy and humour go a long way when it comes to managing attachment difficulties, even during a stressful time. For the benefit of both you and the child, be sure to have a couple of activities that make you feel good.
Stay positive - Children can pick up on emotion easily and if you've lost hope, they'll start to feel that too. If they sense you're giving up or feeling discouraged, they'll know and this can only knock them further. Try to remain hopeful and turn to friends for support when you're feeling down. Sometimes things may not go smoothly, but remaining calm during this helps to create a safe and secure atmosphere. You will be reassuring your child that it's OK for things not to go perfectly and that you can overcome setbacks.
Be there after conflict - When conflict happens, be readily available to reconnect after. This reinforces your love and consistency, showing them that you will be there for them no matter what.
Set boundaries - For children with attachment disorder, having consistent and loving boundaries can help to make the world less scary. Setting limits also help to instil a sense of control.
Look after yourself - You won't be fit to look after others if you don't first look after yourself. Try to keep stress levels low and factor in plenty of self-care - get enough sleep, eat well and exercise. Being a pillar of strength and calm sets an example.
Make amends - Being willing to make amends and owning up to mistakes you may have made during conflict can help to strengthen trust and your attachment bond.
Keep a routine - Consistency and familiarity are key for those with attachment disorder, offering a sense of security and comfort. If changes in routine do occur, explain why these have happened and look to keep other elements consistent.
Help your child feel loved - Spending time with your child helps them feel safe and secure. Ensure you are dedicating a good amount of time playing, talking and listening to your child. Consistency is key.
Ask for help and seek further support - If you can, rely on your friends and family for support. See what support is available locally to you - in the form of community resources or parent support groups. It's difficult but try to ask for help before you really need it - leaving it until you're at breaking point won't help anyone. If you can't turn to friends, consider seeking professional help. A counsellor can be there to listen to you, as well as offer guidance and advice.
---
Related topics

Trust our content
We are a PIF TICK 'trusted information creator'. This means you can be assured that what you are reading is evidence-based, understandable, jargon-free, up-to-date and produced to the best possible standard.
All content was accurate when published.
Would you like to provide feedback on our content?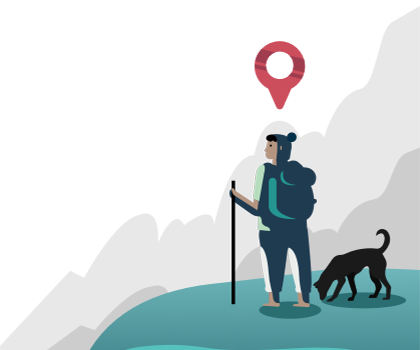 Find a therapist dealing with children