What's worrying you?
Learning difficulties
A learning disability is described as:
a state of arrested or incomplete development of mind
significant impairment of intellectual functioning
significant impairment of adaptive/social functioning
Someone who has learning disabilities or learning difficulties may find it hard to learn things in the normal way, as the brain is not able to receive and process information in the same way as others. They may have trouble performing certain tasks or displaying certain skills. They may also struggle with social skills and interaction, potentially leaving them vulnerable in dangerous situations.
A learning disability is an impairment that exists from childhood or develops before birth. It does not develop in adulthood.
The terms 'learning difficulties', 'learning disability' and 'developmental disability' are used interchangeably, although 'learning difficulties' is the most common and accepted.
A learning difficulty cannot be cured, but there is support available to help those with learning difficulties succeed in life. Learning difficulties are often confused with mental illness, but the two are entirely separate. The most common learning difficulties are attention deficit hyperactive disorder (ADHD) and dyslexia.
Signs of a learning difficulty
Learning difficulties can encompass a range of different problems, from general issues to a specific condition. Below are some of the general problems:
not being able to concentrate for long periods of time
trouble remembering things, short and long term
sequencing problems – remembering the correct order of a story
difficulties reading and/or writing
difficulties with social interaction, levels of appropriateness, sensitivity
tripping over things, excessive clumsiness.
These are traits many people suffer from from time to time, however if they become prominent or continuous, this may be an indication of a learning difficulty.
There are also specific learning difficulties, which are significant, lifelong conditions that have developed in childhood and have affected development. These include:
Dyslexia – primarily affects reading, spelling and writing, but may also affect memory, sequencing, spoken language, motor skills and organisation.
Dyscalculia – affects the ability to understand and carry out basic mathematical processes.
ADHD – attention deficit hyperactive disorder – affects the ability to concentrate, focus on one thing and results in hyperactivity, fidgeting, unable to sit still.
Learning difficulties are categorised as mild, moderate and severe. They are diagnosed through observation, assessment and tests.
Learning disability causes
Learning difficulties do not develop later in life – they are either present before or after birth. Before birth, something may happen to the central nervous system whilst in the womb, the brain may not develop correctly, or the child may not receive enough oxygen during childbirth. Smoking and taking drugs during pregnancy can cause premature birth, putting the child at a higher risk of developing learning difficulties.
Genetic influences may also play a part – certain genes may be passed on by parents, the most common being Fragile X syndrome or Down's syndrome, which are not learning difficulties themselves but can cause them.
The environment the child grows up in can also play a part. Poor nutrition in early life and environmental toxins such as lead are sometimes to blame.
When is the right time to seek help?
It can be hard to differentiate between a child struggling with the normal learning process, and a child struggling to the point of having a learning difficulty and needing alternative methods to help them learn.
The first signs of a potential learning difficulty may arise when the child is learning to speak, read, write or solve problems.
Later in development, it may become apparent when the child is undergoing tests, and the amount of studying and preparation the child did for the test is not reflected in their results.
There are many tests that can help ascertain if a child has learning difficulties, including psychometric tests to measure IQ and the Adaptive Behaviour Scale. There are many facilities available to support both parents and children through the process of diagnosing a learning difficulty, and providing the best course of action and support for the child.
Treatment for learning disabilities
Learning disabilities cannot be cured, and for parents, it can be a difficult and stressful time trying to help their children through education and making sure they receive the best support possible for their needs. It is important to also focus on the long-term and bigger picture. Explaining the child's condition to friends, family, and anyone affected can be difficult, but is essential in helping manage the situation.
Making sure the child eats well, sleeps well and gets regular exercise will help them to focus and teaches them good habits for life.
Talking to the child's school and GP are the first ports of call, after which the child may be referred to a Child Development Team which includes nurses, psychologists and speech therapists to decide on the best course of action. This may mean the child having additional support at their current school, or moving to a school more suited to their needs.
Learning disability statistics
1.5 million people in the UK have some kind of learning difficulty
1 in 220 children in the UK has some level of learning difficulty
around 2% of the population have a learning disability
only 20% of adults with learning disabilities are known to learning disability services
people with learning disabilities are 2.5 times more likely to have health problems than other people
---
What should I be looking for in a counsellor or psychotherapist?
There are currently no laws in place stipulating what training and qualifications a counsellor must have in order to treat someone with a learning disability. Counsellors treating people with learning disabilities may have to adjust the way they work, for example including more written or visual information. Therefore, it is advised that you seek help from a professional who has specific training and experience in this area.
Further help

Trust our content
We are a PIF TICK 'trusted information creator'. This means you can be assured that what you are reading is evidence-based, understandable, jargon-free, up-to-date and produced to the best possible standard.
All content was accurate when published.
Would you like to provide feedback on our content?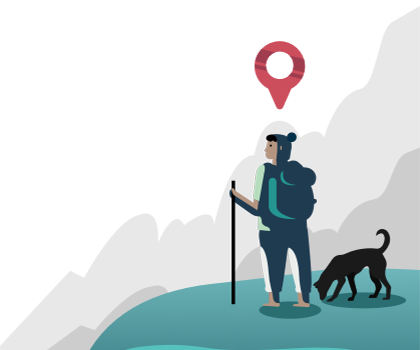 Find a therapist dealing with learning difficulties