Robert William Hawkes

Verified Professional

Every professional displayed on Counselling Directory has been independently verified by our team to ensure they have suitable credentials to practise.
Therapist MSc, BSc (Hons)
Stockton-on-Tees, Teesside, TS18 1TW
About me
Hello there, welcome to Therapy Made Easy.
Pleased to meet you, my name is Rob
If you are viewing my profile then things may not be great for you at the moment. From my own personal experience I understand that accessing therapy can often be really daunting. Therefore, I will do my very best to put you at ease. If you have any concerns or worries prior to making an appointment you can either text, ring or e-mail. Let me put you at ease a little more, allowing you to see how I can assist.
Assessments
I am accredited and licensed to work with all ages ranges and conditions. I charge £60 for a 1 hour assessment. You can bank transfer to my business account or pay cash. Or, you may have BUPA private health care insurance which you can utilise.
Assessments can be in person or by telephone. You can pick from Skype, Zoom, FaceTime, Whatsapp Video, FaceBook Video or Outlook Meetings. I use a 'narrative assessment' style, in which you get to talk openly about your concerns. Don't worry, you won't be put on the spot, and I will help you if you get 'stuck' by asking questions. It shouldn't feel like an interrogation either, more like a free flowing conversation. You simply tell me what you think I need to know, in a safe, open, and non-judgemental space.
After your assessment take time to think over your options; you could contact for a treatment session or you may decide that you would like to continue right away and we can simply book another appointment. If you (or I) feel I am not the right person, then I have numerous contacts, and I can signpost you to a colleague- this will be done without any judgement or consequences.
Data Collection
Your data that I may collect is GDPR compliant, and I am registered with the Information Commissioners Office (ICO). You can search my details here using this link, adding my number- ZA757154. https://ico.org.uk/ESDWebPages/Search
Treatment process
If you chose to purchase any treatments, again, it is £60 per hour. You can pick how often you would like to be seen, weekly, fortnightly or even monthly. You may simply come for just one appointment, every now and again, perhaps when things are a bit 'wobbly'. This service is all about you and your needs.
You can choose to leave therapy at anytime and this will not affect you being able to access a slot in the future. You can choose from the same meeting methods discussed in the assessment section, some people find text or email sessions useful, especially if they dislike the telephone.
Treatment Portfolio
I have 33 years health care experience, 28 of those within the NHS. I have been providing therapy for the past 19 years since qualifying as an Occupational Therapist (OT) in 2003. Often, I combine this holistic approach of OT to the 8 forms of psychotherapy I am formally trained to deliver. Let me explain how these treatments will help you.
Firstly, they comprise of Cognitive Behavioural Therapy (CBT), in which I hold a Master's degree. You will be taught how you monitor and notice certain patterns of thinking that maybe an issue for you. Next, I will show you the links to how they make you act and feel. You will then be supported to break these patterns, which in turn will improve your mood and reduce your anxiety. The government describes CBT as the gold standard treatment for anxiety and depression. This short video maybe helpful.
Staying with the 'cognitive family' you can also access Mindfulness-based Cognitive Therapy for Depression (MBCT-D). I am a fully qualified, accredited MBCT Teacher. This is generally offered in a group setting, although, you can use this treatment 1-2-1 to prevent further episodes of ill health, both mental and physical. Along with MBCT-D I am also qualified to deliver Mindfulness-based Cognitive Therapy for Life (MBCT-L). MBCT-L is aimed at the general population, helping you move away from distress and instead focus upon joy, kindness, compassion- helping you to truly flourish. Added to this, I am also qualified to provide the wonderful program, Finding Peace in a Frantic World (M-FP). This is aimed at the general population, sessions (and home practices) are shorter than the traditional courses mentioned above. This course can assist you to reduce your current levels of stress and anxiety, feeling calmer as a result. I have also completed Mindfulness: Teaching in the Workplace Oxford Mindfulness centre- qualifying in May 2022. Here is another short video explaining MBCT.
If you are feeling suicidal, struggle with extreme emotional discomfort, or find you are often in conflict with yourself or others then Dialectical Behavioural Therapy (DBT) can be very helpful. It will help you to tolerate distress, regulate emotions, and help you improve your interpersonal relationships. It is really helpful for stopping and reducing self-harm too. DBT is a form of CBT that is now more common place for the treatment of a number of conditions, due to excellent life enhancing skills. The American psychologist, Marsha Linehan who developed DBT speaks more about this excellent therapy. 
Lastly, you may like EMDR which stands for Eye Movement Desensitization and Reprocessing. This is a highly specialised therapy developed in order to help you process any traumas you may have experienced. Significant trauma is known as 'large T trauma', such as sexual abuse, a car accident or witnessing something awful. You may have had a series of 'small T traumas', such as bullying, isolation, conflict, divorce (among many others), which are still very valid and upsetting. EMDR can provide excellent results. It can also be helpful for anxiety, depression, anger, addictions and many more problems you may be facing. The English actress Jameela Jamil offers a very frank account of her experience of EMDR in this video link.
You may wish to repair unhelpful patterns of attachments that you currently have with others- a very common problem. You may like Attachment Focused-EMDR- which is excellent for those who may have been less responsive to the traditional EMDR protocols. This should allow you to feel closer to others and be less bothered by rejection. I can also help you feel more comfortable with closeness, rather than pushing others away during times of distress.
Treatment Accrediation
I am an accedicated member of The British Association of Behavioural and Cognitive Psychotherapies (BABCP). This means the CBT treatment I provide has undergone a stringent process to ensure its current validity. Added to this, I hold an EMDR Practitioner status with EMDR Europe. This accreditation title can only be used by health care professionals who's EMDR practice meets the strict criteria set by this organisation. Also, I am an accredited mindfulness teacher with The British Association of Mindfulness-based Approaches, again, mirroring the mentioned processes above. Added to this, I have an enhanced DBS check, done yearly.
Treatment Approaches
You can choose a specific therapy or mix and match them, what is often called integrative psychotherapy. All of these therapies are fully recommended by the government within the NICE guidelines: https://www.nice.org.uk/guidance
My inclusive approach means I work with ALL age ranges, from children, young people and adults. I can adapt my practice for almost all conditions and illnesses. I often use a variety of methods, and following on from a session I can email your documents along with any further materials that may support your recovery. I am fully licensed to use the following website: https://www.psychologytools.com which is an added resource to your therapy.
I am known for my problem-solving abilities having been formally trained in Solution Focused-Brief Therapy. Therefore, I will work hard (with your help of course) to either fix or make something as good as we can! Two minds are most certainly better than one.
Personal Account
Of course, being human I have my own life story. I have had two episodes of severe depression and struggled with anxiety in the past. I have first-hand experience of grief and the pain it can bring. However, sessions will be about you, and your journey. You will remain at the very heart of everything I do. I generally provide short snippets of information, when appropriate, as I find it can help to normalise a situation. I identify as gay and understand what it feels like to be marginalised, and the health, safety and educational inequalities associated with this. My pronouns are he/him/his.
Clinical Supervision
Clinical supervision is a vital aspect of my role, therefore, your case could be taken to my own supervision for a highly confidential case discussion. This enables me to continue to provide the highest standard of care. Within my current role I also provide a vast amount of clinical supervision to both qualified and student CBT Therapists. (You can browse extra information about this by clicking the supervision button).
Take care, my very best wishes, Rob.
Training, qualifications & experience
QUALIFICATIONS 
Below is a list of my current qualifications. To further my learning, I am currently undertaking a Doctorate in Professional Practice (DrPP) with Teesside University of which I am halfway through. 
Cognitive Behavioural Therapy (CBT)
MSc Cognitive Behavioural Therapy (2018)
Clinical Supervision for Cognitive Behavioural Therapy- Level 7 (2015)
Postgraduate Diploma in Cognitive Behavioural Therapy- Level 7 (2013)
Theory & Practice of Cognitive Behavioural Therapy for Anxiety & Depression- Level 5 (2011)
Mindfulness
Mindfulness-based Cognitive Therapy for Depression (MBCT-D). Teacher Training (2016)
Mindfulness-based Cognitive Therapy for Life (MBCT-L). OMC (2020)
Mindfulness: Finding Peace in a Frantic World (M-FP). OMC (2020)
Mindfulness: Teaching in the Workplace. OMC (2022)
Mindfulness-based Supervisors Training. The Mindfulness Association (2021)
Mindfulness-based Supervisors Training. The Mindfulness Network (2021)
Dialectical Behavioural Therapy (DBT)
Intensive Training (2014)
Eye Movement Desensitization and Reprocessing (EMDR)
Adults- Parts 1, 2 & 3 (2019) EMDR Europe
Child & Adolescent EMDR, level 1 (2020)
Child & Adolescent EMDR, level 2 (2021)
Attachment-Focused EMDR (2020)
The Flash Technique, Phillip Manfield (2020)
Solution Focused Therapy
Solution Focused Approach (2011)
Occupational Therapy (OT)
BSc (Hons) Occupational Therapy (2003)
Preparation for Clinical Practice. Educators Role (2009)
National Vocational Qualification (NVQ)
Mental Health Care. Level 3 (1999)
Direct Care. Level 2 (1994)
Health Care Assistant Training (HCA)
Acute Medicine (1994)
Acute Mental Health (1995)
CONTINUED PROFESSIONAL DEVELOPMENT (CPD)
Cognitive Behavioural Therapy (CBT)
Developing cultural competence in supervision. Dr Margo Ononaiye. BABCP (2022)
Behavioural activation and beyond. Dr David Veale. BABCP (2022)
Cognitive Behavioural Therapy for depression: Overcoming treatment barriers with complex cases. Dr Stephen Barton. BABCP (2022) 
Applying emotional science in CBT with young people. Dr Lawrence Howells. BABCP (2021)
Bite-sized pick and mix techniques to accidental and deliberate anxious thinking. Dr Blake Stobie. BABCP (2021)
Transdiagnostic CBT for young people. Dr Lawrence Howells. BABCP (2021)
Cyberchondria: Fuelling anxiety through surfing the web, social media use and news consumption. Professor Marcantonio Spada. BABCP (2021)
CBT Supervision for Chronic Depression. Anne Garland. BABCP (2020)
Adapting CBT for Video Call. Dr Aleisa Moulton-Perkins & Sarah Rees. Online Psychology and Counselling (2020)
How to improve the wellbeing of therapists- using psychological flexability to build better habits at work. Jim Lucas. BABCP (2020)
Mindfulness
Research and Evaluation in MBCT Oxford Mindfulness Centre. Ruth Baer (2021)
Buddhist Psychology Workshop. Oxford Mindfulness Centre. Chris Cullen (2021)
How thoughts become things. Mindfulness Association. Heather Regan- Addis (2020)
Mindful movement with kindness. Mindfulness Association. Jacky Seery (2020)
Teaching mindfulness-based interventions in the time of Corona. Oxford Mindfulness Centre. Willem Kuyken (2020)
-Retreats
Mindfulness Association (4-9 March 2022)
Mindfulness beyond Covid-19. A BAMBA day retreat (2021) 
Oxford Mindfulness Centre (10-14 February 2021)
Mindful Academy Solterreno (26-31 July 2020)
Eye-movement Desensitisation & Reprogramming (EMDR)
How to use EMDR DeprEnd Protocol. EMDR Association. Dr Arne Hofman and Dr Maria Lehnung (2021)
EMDR for complicated grief. EMDR Association. Dr Millia Begum (2021)
Using EMDR in the treatment of eating disorders. Pam Virdi (2020)
The Flash Technique EMDR Association. Dr Justine Havens (2020)
The Dream Completion Technique. EMDR Association. Dr Justine Havens (2020)
How do I use EMDR online, NHS. EMDR Association. Naomi Fisher (2020)
Using EMDR online for Children and Young People. EMDR Association. Naomi Fisher (2020)
How to use EMDR online, private work. EMDR Association. Naomi Fisher (2020)
Dialectical Behaviour Therapy (DBT)
DBT. Dissociation and Trauma. Angela Kennedy (2014)
DBT. Positive Risk Taking and Harm Minimisation (2014)
Mandatory Training
All mandatory training completed.
Health Care Background
In 1989 I started out on a Youth Training Scheme (YTS) in the area of Community Care, oddly, in the very building where I currently provide Psychotherapy. My placements were within two local nursing homes, the second of which I gained a permanent role as a care assistant.
I was then employed (and formally trained) as a health care assistant (HCA) in 1994 when moving to Acute Medicine (Ward 24) at North Tees General Hospital in Stockton, gaining a NVQ Level 2 in Direct Care.
In 1995 I was then drawn to psychiatary, working with individuals with acute mental health needs on an inpatient ward at North Tees. I again underwent formal training as a HCA, also completing a NVQ Level 3 in Mental Health Care.
Then, in 2000 I started university and trained as an Occupational Therapist (OT). My placements included a children's team, two adult mental health teams and James Cook Hospital. During this period I still worked as a HCA to fund my studies. When qualifying in 2003 I set up an OT therapy service 'from scratch' within the mental health unit I'd previously worked within. This service provided assessment and treatment through a number of forms of therapeutic activities and psycho-educational groups. In 2007 the service briefly merged with the Crisis Team, therefore, I was also responsible for providing care to those who were also actively suicidal within the local community.
In 2008 I decided to move into Primary Care Mental Health, and began a role as a Gateway Practitioner, working closely with GPs who referred patients with depression and anxiety. At this point, training in Solution-Focused Brief Therapy is when I became really interested in psychotherapy. Due to this interest I carried out a Level 5 CBT course at Teesside University. 'The Theory and Practice of Cognitive Behavioural Therapy for Anxiety and Depression'- this sparked a new-found passion.
In 2011 I retrained fully as a Cognitive Behavioural Psychotherapist, building on the previous course and completing a PgDip in CBT (Level 7). This was with MIND and The University of Teesside. I was based within the local Improving Access to Psychological Therapies (IAPT) service, Hartlepool branch.
Then I moved to Secondary Care mental health (Sedgefield Affective Disorders) within the community as a Psychological Therapist in 2014, providing highly complex psychological therapies. During this period I trained to deliver Dialectical Behavioural Psychotherapy (Skills Group and individual). I also became fully qualified as a mindfulness teacher and delivered Mindfulness-based Cognitive Therapy (MBCT) in a group format, or individually. I am deeply passionate about delivering the highest standard of care and in 2016 I won a People's Choice Award whilst working with Tees Esk and Wear Valleys NHS Trust.
https://mobile.twitter.com/tewvresearch/status/722770942083100672
In April 2017 I opened my clinic (alongside my NHS work) to 'test-out' the therapeutic market place. After it's success, in June 2017 I decided to moved fully into private practice. This is where I can use my vast wealth and knowledge of mental and physical ill health from a wide and varied number of settings to treat you in a highly flexible way.
In 2018 after further intensive training, I advanced from a Post Graduate Diploma in CBT to a Masters degree in the same subject. This has given me a greater insight into the field of psychotherapy.
In 2019 I sought to enhance my skills even further. I qualified in Eye Movement and Desensitization and Reprocessing training with EMDR Association UK and Ireland. I have completed Parts 1, 2 and 3. Finally, I have increased my knowledge of EMDR with the added feature of Attached Focused-EMDR. This was completed with EMDR Focus Limited, November 22nd and 23rd. I also began a new role within the NHS, working with a local Youth and Wellbeing service, where I provided psychotherapy (ages 11-19).
In 2020 I completed the Mindfulness-based Cognitive Therapy for Life (MBCT-L) training with Oxford Mindfulness Centre (OMC). A course aimed at the general population with a focus on wellness. In July I trained in EMDR for Children and Young People (Level 1). I began a new role in September 2020 (alongside my private work) mentoring teachers in training with Oxford Mindfulness Centre. In September2020 I returned to Teesside University to begin a Doctorate in Professional Practice, (DrPP).  Having passed the first year and a half, I now have 2 years remaining from this four year training program. My research is exploring the experiences of individuals from the LGBTQ+ community after they have completed a MBCT course.
In 2021 I completed the first year of my doctoral studies. I completed the 2nd part of EMDR for Children and Young People.  I also qualified as Mindfulness Supervisor, with two leading mindfulness organisations.  
In 2022 I completed Mindfulness: Teaching in the Workplace with Oxford Mindfulness Centre. NOW- I am concentrating my efforts on my LGBTQ+ research project and begin work on my thesis. 
Therapy Made Easy is now 5 years old and I feel incredibly lucky and blessed to be able to do the thing I love the most, supporting others in their therapeutic journey.
Member organisations
Registered / Accredited
Being registered/accredited with a professional body means an individual must have achieved a substantial level of training and experience approved by their member organisation.

British Association for Behavioural and Cognitive Psychotherapies (BABCP)
The BABCP is the lead organisation for Cognitive Behavioural Therapy in the UK.

Membership is open to anyone with an interest in the practice, theory or development of CBT. BABCP also provides accreditation for CBT therapists.

BABCP accredited members adhere to the Standards of Conduct, Performance and Ethics in the Practice of Behavioural and Cognitive Psychotherapies, and are willing to be scrutinised in this adherence as required.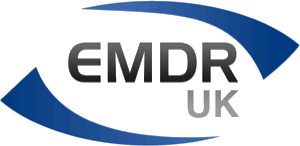 EMDR Association UK (EMDR UK)
Areas of counselling I deal with
Other areas of counselling I deal with
Borderline Personality Disorder
Substance misuse
Transgender
Gay
Bisexual
Lesbian
Suicide
Confidence building
Improving self-worth
Fees
Health Insurance/EAP
BUPA
AXA PPP
Aviva
Vitality
WPA
Additional information
£60 per 50 minute session of Psychotherapy* CBT, DBT, EMDR and individual MBCT.
£250 for an 8 week course of Mindfulness-based Cognitive Therapy (2:5hours per group) or £60 for individual sessions.
£60 per 1 hour session of Occupational Therapy.
£50 per 50 min session of Life Coaching.
£60 per 60 min session of Clinical Supervision.
£60 per 60 mins Tutor rates (teaching classes)
Approved by the following private medical insurers: BUPA, AVIVVA, AXA PPP, Healix Health, Vitality and WPA.
When I work
Sessions are available from 9am until 7pm; Tuesday, Wednesday, Thursday and Friday's. I can also offer time on a Saturday morning, as and when required.
Further information
Regulating Professional Bodies:
As a member of FIVE professional bodies I adhere to their strict codes of professional conduct. These organisations are responsible for maintaining the highest standards of health care, they are listed below. If you are concerned about my practice you can contact the appropriate service listed.
1. The British Association for Behavioural and Cognitive Psychotherapies:
Fully accredited with the British Association for Behavioural and Cognitive Psychotherapies (UK lead organisation). You can check my details here: http://www.cbtregisteruk.com/Default.aspx
2. EMDR Association UK and Ireland:
As an EMDR Practitioner with the EMDR Association UK and Ireland, my membership number is; H0453. I have undergone a robust process of assessment to receive full accreditation. Check my details here: https://emdrassociation.org.uk/map-member/robert-hawkes/
3. British Association of Mindfulness-based Approaches (BAMBA)
As a teacher of mindfulness I am listed and accredited with the above organisation: https://bamba.org.uk
4. The Health Care and Professions Council:

I am registered with the Health Care and Professions Council (HCPC)- Occupational Therapist (OT). This is an independent, UK-wide regulatory body responsible for setting and maintaining standards of professional training, behaviour and health. Check my details here- https://www.hcpc-uk.org/
5. The Royal College of Occupational Therapists:
Currently, I am a member of the Royal College of Occupational Therapists, who set the professional and educational standards for the occupational therapy profession and represent the profession at national and international levels. RCOT plays a crucial role in promoting the profession and meeting the professional needs of occupational therapy staff in the UK. https://www.rcot.co.uk