Home

>

Robert William Hawkes: Consultant Psychological Therapist; MSc, PgDip, BSc(hons)
Robert William Hawkes: Consultant Psychological Therapist; MSc, PgDip, BSc(hons)
Stockton-on-Tees
Durham
TS18
About me
Hello there, welcome to Therapy Made Easy.
Really pleased to meet you, my name is Rob. If you are reading this, perhaps things may be difficult for you at the moment? Well, I hope to put you at ease a little. So, a wee bit about me, well, I am heading towards my 30th year of working within the area of health care. I must say, I have thoroughly enjoyed my journey so far, and feel lucky to have had such a rewarding career.
I have been providing therapy for 15 years when I first qualified as an Occupational Therapist (OT) in 2003. Often, I combine this holistic approach of OT to the 3 forms of psychotherapy I am formally trained in. Those being Cognitive Behavioural Therapy (CBT), which the government describes as the gold standard treatment for anxiety and depression. Also providing Mindfulness-based Cognitive Therapy (MBCT) which can be used to treat and prevent further episodes of ill health, both mental and physical.
If you struggle a little with extremes of emotional discomfort, or find you are often in conflict with yourself or others then Dialectical Behavioural Therapy (DBT) can be very helpful. You can choose a specific therapy or mix and match them, what is often called integrative psychotherapy.
My approach to therapy is really flexible, I ensure it feels natural and fluid so it moves sensitively alongside you. The above approaches are wonderful, but, they are not the absolute truth. I most certainly won't attempt to make you fit into any model or therapy method. Your uniqueness is the key, and this will remain central throughout the therapy process.
I am known for my problem-solving abilities and will work hard (with your help of course) to either fix or make something as good as we can! Two minds are most certainly better than one.
Of course, being human I have my own life story. I have had two episodes of severe depression and struggled with anxiety in the past. I have first-hand experience of grief and the pain it can bring. However, sessions will be about you, and your journey. You will remain at the very heart of everything I do. I generally provide short snippets of information, when appropriate, as I find it can help to normalise a situation.
I understand that accessing therapy can often be really daunting, I will do my very best to put you at ease. If you have any concerns or worries prior to making an appointment you can either text, ring or e-mail. It's really that simple.
Take Care, my very best wishes. Rob
Please scroll for pricing.
Training, qualifications & experience
My background in health care
In 1989 I started out on a Youth Training Scheme (YTS) in the area of community care, oddly, in the very building where I currently provide Psychotherapy. I was then employed as a health care assistant (HCA) in 1990, working with the elderly, then moving to acute medicine at North Tees General Hospital in Stockton.
In 1994 I was drawn to mental health, working with individuals with acute needs on an inpatient ward at North Tees. Then, in 2000 I started university and trained as an Occupational Therapist (OT) when qualifying in 2003 I set up a OT therapy service within the NHS for in patients with mental health needs.
In 2008, I decided to move into Primary Care Mental health, working closely with GPs, who referred patients for treatment with depression and anxiety. This is when I became really interested in psychotherapy.
In 2011 I retrained as Cognitive Behavioural Psychotherapist with MIND and worked in the local Improving Access to Psychological Therapies (IAPT) service, Hartlepool branch.
Then I moved to Secondary Care mental health (Sedgefield  Affective Disorders) within the community as a psychological therapist in 2014, providing psychological therapies. During this period I trained to deliver Dialectical Behavioural Psychotherapy (Skills Group and individual). More recently, I qualified to teach and deliver Mindfulness-based Cognitive Therapy (MBCT) in a group format, or individually.
In 2017 I moved fully into private practice where I use my vast wealth and knowledge of mental and physical ill health from a wide and varied number of settings to treat you in a highly flexible way. I am deeply passionate about delivering the highest standard of care and in 2016 I won a People's Choice Award whilst working with Tees Esk and Wear Valleys NHS Trust.
In 2018, after further intensive training, I advanced from a Post Graduate Diploma in CBT to a Masters degree in the same subject.
Other areas of counselling I deal with
Borderline Personality Disorder
Substance misuse
Transgender
Gay
Bisexual
Lesbian
Suicide
Confidence Building
Improving Self-worth
Fees
£50 per 50 minute session of Psychotherapy* CBT, DBT and individual MBCT.
£250 for an 8 week course of Mindfulness-based Cognitive Therapy (2:5hours per group) or £50 for individual sessions.
£50 per 1 hour session of Occupational Therapy.
£30 per 50 min session of Life Coaching.
£50 per 60 min session of Clinical Supervision.
£50 per 60 mins Tutor rates (teaching classes)
Further information

I am registered with the Health Care and Professions Council (HPCP)- Occupational Therapist (OT). This is an independent, UK-wide regulatory body responsible for setting and maintaining standards of professional training, behaviour and health. Check my details here- http://hpc-uk.org/
Fully accredited with the British Association for Behavioural and Cognitive Psychotherapies (UK lead organisation). Check my details here- http://www.cbtregisteruk.com/Default.aspx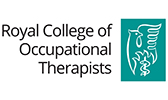 Currently, I am a member of the Royal College of Occupational Therapists, who set the professional and educational standards for the occupational therapy profession and represent the profession at national and international levels. RCOT plays a crucial role in promoting the profession and meeting the professional needs of occupational therapy staff in the UK.
Type of session
| | |
| --- | --- |
| Online counselling: | Yes |
| Telephone counselling: | Yes |
| Face to face counselling: | Yes |
Practical details
| | |
| --- | --- |
| Sign language: | No |
| Other languages: | None |
Availability
Therapy Made Easy is open 9am until 5pm Monday to Friday (and some weekends). I generally offer two late evenings per week (as required).
Types of client
Children
Young people
Adults
Older adults
Couples
Families
Groups
Organisations
Employee Assistance Programme
Supervision & training
Pricing: £50 per I hour session (paid cash/bank transfer- as you go).
| | |
| --- | --- |
| Online supervision: | Yes |
| Telephone supervision: | Yes |
View supervision profile