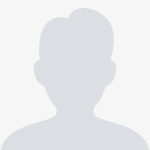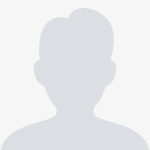 Cosrt

Verified Professional

Every professional displayed on Counselling Directory has been independently verified by our team to ensure they have suitable credentials to practise.
About us
COSRT (the College of Sexual and Relationship Therapists) is the UK's professional body for therapists and counsellors specialising in psychosexual and relationship therapy issues.
We work to help improve experiences and outcomes of those facing relationship and psychosexual challenges.
Our activities centre on developing and maintaining high standards of professional practice through standards setting, training, research and dissemination of knowledge - all to enable sexual and relationship therapists to provide the most effective therapeutic treatments to the public.
You can find out more about therapy at our website www.cosrt.org.uk as well as details of the range of CPD training that we deliver and accredit, and a detailed Therapist Register covering our member therapists.
Training, qualifications & experience
Membership Categories

COSRT has a number of different membership categories. The main categories are listed below.

Fellow

Senior members of COSRT who have contributed significantly to the profession of sexual and relationship therapy may become a Fellow.
They must be nominated by their peers

Accredited Supervisor

Accredited members of COSRT who meet the standards required may apply to become an accredited supervisor.

Accredited Member

This category gives members a title that can be advertised. This level of membership gives the highest level of protection for the public as accredited members have met rigorous standards of training and are licensed on an annual basis. They must continue to meet set standards with regard to supervision, minimum practice hours, insurance, continuity of practice and CPD. They sign up to our Code of Ethics and Principles of Good Practice.

General Member

This is a broad category of membership suitable for those who practise sexual, couple or relationship therapy who do not wish to become accredited, or who do not yet fulfil the criteria for accreditation. This level of membership is also available to those involved in research related to sexual, couple or relationship therapy, or who have a clinical interest in the field.

To become a general member you must be from a relevant profession. Examples include psychotherapy, counselling, medicine, nursing, social work and psychology. General members sign up to Cosrt Code of Ethics and Principles of Good Practice. Some general members may be preparing to apply for accredited membership. (Applicants for accreditation must have been a general member for a minimum of one year).
Prospective clients are advised that they should check that the qualifications of the General Member meets their therapeutic needs.
Student Member

Trainee psychosexual therapists may apply to join COSRT as a student member soon as they begin a COSRT approved course.
Affiliate Member
Those who work in associated professions and have an interest in sexual and relationship therapy may join COSRT as an affiliate member.
This membership category is for those who do not practise as sexual or relationship therapists. They do not sign up to our Code of Ethics and Principles of Good Practice and are not bound by our Complaints Procedure.
Member organisations *
Registered / Accredited
Being registered/accredited with a professional body means an individual must have achieved a substantial level of training and experience approved by their member organisation.

College of Sexual and Relationship Therapists (COSRT)
COSRT is the UK's leading membership organisation for therapists specialising in sexual and relationship issues.

All members must abide by their Code of Ethics and the performance of accredited members is regularly monitored.
Areas of counselling we deal with
Fees
Additional information
Individual practitioners fees can be found in the therapist listings on our web site
www.cosrt.org.uk
Further information
Further information and help can be obtained from:

Administrator
College of Sexual and Relationship Therapists
(Cosrt)
Po Box 13686
London
SW20 9ZH

Tel: 0208 543 2707
Email : info@cosrt.org.uk
Website : www.cosrt.org.uk