Eleanor Bigden Online CBT, EMDR, ACT & Life Coaching
Central London SE1 & WC1X
About me
Hello! I'm Eleanor, I love the work I do and I'm here to help you build new strength, stability, resilience and resourcefulness - right away!
My approach is based on the most helpful strategies that I've fine-tuned from 22 years' specialist experience working with issues related to anxiety and stress; worry and GAD, trauma and loss; depression, low mood and SAD; OCD and compulsive habits; exploration and struggles with self-identity and authenticity; interpersonal, social or performance anxiety and communication struggles; anger and injustice; mood swings and Bipolar tendencies; confidence and trust; self criticism and self esteem; balance, focus, calm and purpose - even when times are really tough.
Creating a truly safe and supportive space for healing and change; with teamwork that's deeply attentive, authentic, encouraging and practical is core to the way I work.
What you'll gain - for both your current situation and for the long term
I'll help you learn valuable tools and strategies to:
change unhelpful thinking patterns such as worry, over-analysis, self blame, rumination and threat-focus and instead, create perspectives that strengthen you     
develop a helpful relationship to difficult feelings and complex emotions and stop using coping strategies that backfire on you                                           
take empowered practical action to make concrete, tangible differences in your life
achieve more inner stability, balance and emotional safety in uncertain and challenging times
What strengths can you develop?
I can help you:
handle major stressors with resilience, creativity and calm
wisely respond to your personal challenges and triggers
navigate life's hardships with inner and outer resourcefulness
Even when life seems really hard, I can help you:
break free from limiting beliefs & habits, and do the things that matter to your heart
build your confidence, personal strengths and sense of value that you bring
create a deeper sense of meaning, passion and perseverance
And in the face of insecurity or conflict I can help you:
enhance the way you relate to yourself, and transform self criticism to good inner guidance
enhance the way you relate to other people so you stay true to your core values
enhance your adaptability and perseverance in your career even in limiting circumstances
What's it like to work with me?
It's my commitment to ensure you have really practical tools to walk away with after every session, AND you experience a wholehearted human to human connection that helps you compassionately release that which no longer serve you.
I know from my own personal journey from using addiction to cope with trauma, anxiety and depression, that deep listening, attention and attunement to different layers are key factors that enable understanding, healing and forward movement to occur.
My aim is to give you the tools, encouragement and safety to experiment with helpful ways of thinking and responding to your needs, other people's needs, and your ongoing life path - past, present and future.
Creating maximum value for you
One of my specialisms is combining therapy and coaching together in a way that is designed to help you get the most positive impact of both. I'll tailor an approach that specifically fits with your personal history, current life context, where you want to get to - and of course, what's very most important for you to address.
If you have health insurance
I'm registered with WPA, Aviva, Cigna, AXA PPP, Cigna International, Healix, and CS Legal.
Take advantage of a free consultation
You're most welcome to a free 30 min phone consultation - or a quick chat if you'd prefer. This is an opportunity to explore how we could create the best kind of teamwork to help you. Integrity is key to the way I work, so you won't be pressured to make a commitment, and I"ll give you accurate information, to help you address your priorities effectively.
Check out my website www.eleanorbigden.com
Training, qualifications & experience
My Specialist experience
I have built up specialist skills over the past 22+ years to best meet the following common needs my clients bring:
Overcoming generalised anxiety, health anxiety, OCD, worry, depression
Handling stress, uncertainty, anger and frustration constructively
Building strength, resilience and wisdom in the midst of challenges
Healing the pain of major trauma, loss and bereavement                                       
Freedom from fear, addiction, perfectionism, unhelpful coping strategies           
Building confidence, assertiveness, authenticity and self esteem
Better family, work, social relationships and communication         
Greater wellbeing, peace and respect in relationship with yourself  
Deeper trust, emotional connection and intimacy in partnerships
Overcoming avoidance and procrastination
Growing in courage, daring and focus to go to a new level
Developing the drive, resources and skills to properly maintain success
My aim is for all my clients to be enabled to move forward, achieve wellbeing and empowerment - and gain maximum value every time we meet.
Core Qualifications
Bsc (Hons) in Occupational Therapy (1998)
Certificate of Extended Training in Cognitive Behavioural Therapy (2002)
Post Graduate (Masters Level) Diploma in Cognitive Behavioural Therapy, with Distinction (2005)
Diploma in Therapons Belief Therapy for Addictions (2007)
Diploma in Teaching Adults in Lifelong Learning (2009)
Intermediate and Advanced Training in Acceptance and Commitment Therapy (2011-2015)
Intermediate and Advanced Training in Compassion Focussed Therapy (2010-17)
Full EMDR Core Training for trauma, PTSD, panic and phobia (2017-18)
Additional Training
I've trained in a wide range of approaches that I can draw on and share their key insights and skills with you, as best fitting with your particular needs. I think it's essential that the breadth and depth of what's possible to accomplish in therapeutic teamwork is not constrained by a therapist's gaps in experience, so I'm a bit of a training junkie! I participate in several training workshops every year, as well as extensive personal development workshops, to continuously broaden, update and deepen my specialist areas.
Alongside the contemporary, scientifically researched models of EMDR and Cognitive Behavioural Therapy (both recommended within NICE guidelines and the World Health Organisation), I have trained in other specifically research-developed models, including: Acceptance and Commitment Therapy, Behavioural Activation, Compassion Focussed Therapy, Mindfulness Based Stress Reduction, Schema Therapy and Functional Analytic Psychotherapy (what a mouthful!).
I have also trained in the following coaching and therapy models: Life Coaching, Brief Solution Focussed Therapy, Motivational Enhancement, Interpersonal Psychotherapy, Transactional Analysis, Tantra, Eco-Psychology, Gestalt Psychotherapy, as well as several really useful interpersonal skills training models - from public speaking to assertiveness to conflict resolution.
I also have a geeky passion for studying the art and science of what makes good therapy great therapy as I know first hand that theres a big difference between making a bit of change, compared to making really smashing progress!
Professional membership
I'm fully accredited with a) The British Association of Behavioural and Cognitive Psychotherapies (BABCP) and b) EMDR Association of UK and Ireland, which means that my practice is well regulated and in line with national standards of clinical excellence.
I am also professionally registered with the Health and Care Professions Council, Association of Contextual and Behavioural Sciences, and as a teacher/trainer with the Society for Education and Training.


Member organisations
Registered / Accredited
Being registered/accredited with a professional body means an individual must have achieved a substantial level of training and experience approved by their member organisation.

British Association for Behavioural and Cognitive Psychotherapies
The BABCP is the lead organisation for Cognitive Behavioural Therapy in the UK.

Membership is open to anyone with an interest in the practice, theory or development of CBT. BABCP also provides accreditation for CBT therapists.

BABCP accredited members adhere to the Standards of Conduct, Performance and Ethics in the Practice of Behavioural and Cognitive Psychotherapies, and are willing to be scrutinised in this adherence as required.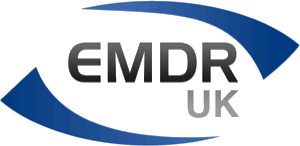 Areas of counselling I deal with
Other areas of counselling I deal with
LGBTQIAPK - I welcome people of all gender and sexual orientations and mutually consenting sexual communities to use therapy and coaching with me as a space to safely think through, process, navigate and celebrate topics related to identity and exploration. I see myself as pan sexual and I understand a sense of gender fluidity.
Bereavement, Grief and Loss Counselling - I have certified training in this.
Compassion Fatigue - I have certified training specifically to help people who are struggling with compassion fatigue in their personal or professional caring roles
Therapies offered
Acceptance and commitment therapy (ACT)
Behavioural therapy
Cognitive and behavioural therapies
Cognitive behavioural therapy (CBT)
Cognitive therapy
Compassion-Focused Therapy
EMDR
Humanistic therapies
Integrative
Interpersonal therapy
Mindfulness
Schema Therapy
Solution focused brief therapy
Fees
Current help in covid offer
You're welcome to take advantage of my current "help in Covid" offer: £50 worth of additional free session time in all forthcoming telephone sessions you'd like to book, so you can work with me at greater depth and see good progress sooner, while benefitting your eyes from a screen break!
A cost effective investment
My commitment is to help you:
make immediate observable changes where it will make the biggest difference
increase your life long skills, confidence and resilience
adapt and transfer skills, tools and strategies from one situation to another
An obvious outcome of this is greater success in all areas of your life that matter to you.
My fee is set to realistically enable me to make a much higher investment straight back into offering not just good quality therapy, but the very best that I can bring, through a very high level of commitment to study, training, reflective practice, supervision and mentoring.
In addition, for every hour of session time I have with you, I will typically take another 30-60 minutes for "behind the scenes work", including session planning, follow up and research that is specifically focussed on you.
Further information
Flexibility to fit your needs

My aim is to make sure that therapy and coaching fits well in the context of your life. This is exactly what it's designed to do! You can choose to either work with me at the same time each week or to take a very flexible approach.
Sessions by phone are particularly flexible and with some creativity it can be possible to have a very spontaneous session in a variety of different settings and locations so you can get the help you need when you need it most.