Anxiety
Don't all counsellors deal with anxiety and depression?
In the US and Canada, counselling is seen as a normal thing for someone to do and is just like going to see a GP for a physical illness. In the UK however, we are not so comfortable with the idea of seeing a therapist. Though it is encouraging that more and more people in the UK are seeking counselling, it is a brave and positive step, and a recognition in itself that we possibly need support from someone neutral and that will take a non-judgemental approach. Despite counselling in the UK being around for decades, the public can be unsure as to what issues counsellors deal with. In this article, I want to focus on two issues that lead people to seek counselling, namely anxiety and depression.
Clients often ask me if I deal with these issues, and the short answer is yes, of course. All counsellors, regardless of how they have been trained (i.e. systemic, person-centred, CBT, solution-focused, etc) deal with these two symptoms, largely because they are emotions that we experience because of something that we are going through or has happened to us.
I argue the specialism of the counsellor relates more to the following areas from which these emotions can form;
The counsellor's specialism and their therapeutic approach will simply govern how they will try and help their clients deal with their symptoms; the counsellor's approach also helps people find a therapist that works in a way that suits them.
Systemic therapists, for example, work with the idea that behaviour is shaped not by the individual in isolation but as a part of society, their relationships, and how they experience the world around them. Symptoms such as anxiety and depression are not the main focus in systemic therapy or any other model of therapy, but instead the life experiences of the client and how they relate to the world around them. Focusing on the client through the exploration of emotions helps them to add context to the emotional states they are experiencing. In turn, this allows individuals to re-frame what is happening to them.
The author of 'An Introduction to Systemic Therapy with Individuals' worked with the notion that the emotions we feel are our way of communicating to others that something is wrong when we are unable to express it in words. Depression can signal to family and friends that despite saying that we are fine, something else is going on, largely because we are sensitive to non-verbal behaviours - especially if we have a history or strong connection with that person. In that sense, depression has a purpose.
Anxiety helps us to become hyper-aware in situations where a person needs to act quickly to avoid danger or needs to perform a task that requires our full attention. An example of this comes from my own lived experience when I was a rugby referee. I always felt I had a good game when I felt anxious just before kick-off. Here, I had framed my anxious feelings as my body preparing me for action; when I then blew my whistle to signal the kick-off, the build-up of adrenaline was released and I felt completely in the moment, focused on the job at hand.
The problem is that sometimes these emotions cannot be turned off, such as those who have suffered trauma, those whose anxiety is permanently dialled up to 100%, or at the other end of the scale where depression is dialled right up and the person feels trapped inside these emotional states. The systemic approach works relationally with these symptoms. For example, in the case of historic childhood abuse, the therapist might seek to break the hold the abuser has over the victim by helping the client in re-framing and re-authoring their story; i.e. "it was not my fault I was abused, it was the perpetrators". This helps to give the client back their autonomy and change the relationship - for example, using the term 'survivor' which is empowering instead of 'victim' which can take power away.
When looking for a therapist, simply searching for a counsellor based on the symptoms might not necessarily provide the right counsellor for the client. Though it should be pointed out that while most private practice counsellors have a particular area of expertise, they also have an understanding of other issues that may bring people to therapy.
To make a search easier, it may be useful to search for a counsellor based on the experiences that you felt caused you to feel anxious, depressed, or angry. I understand that it can be difficult for clients to have an awareness of these causes, because it may not be clear what is causing these emotions. The main point I wish to make is that it may be easier for clients to find a therapist that is right for them by considering the idea that all counsellor's deal with anxiety and depression. This is mainly because these are emotions, and that's what counsellors deal with in a calm environment. Counselling provides a safe space to explore emotions so the client can hopefully make connections between what they are experiencing and how they can cope.
It often surprises me how many clients apologise to me for getting upset; my response is "there's no need to apologise - that's what we are here for".
Share this article with a friend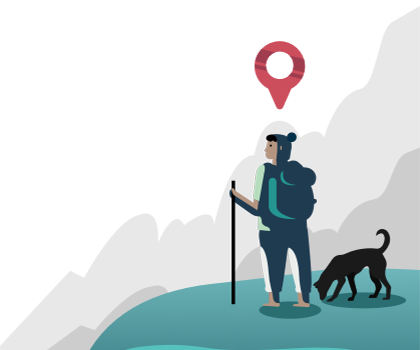 Find a therapist dealing with Anxiety