Karen Hodgson UKCP Reg. Psychotherapist & EMDR Europe Consultant
About me
Welcome to my site.
I am an Integrative Counselling Psychotherapist, originally trained in Person Centre Therapy. I deal with a variety of presenting issues and specialise in Post Traumatic Stress Disorder, Attachment Focused and Developmental Therapy and Relationship & Couples Therapy.
I use Zoom and other virtual platforms
If you have not experienced online therapy before and wonder about its effectiveness, over the past 16 months since the first lockdown I have experienced first hand just how effective online therapy can be for many people presenting with a variety of issues.
Working online can also have advantages over in person therapy face to face therapy. It can reduce inhibition as you work from the comfort and safety of your own home. It can allow you the flexibility to get on with your day without having to travel. You do however need to have a safe, private and confidential space to work from with good internet connection.

Whether you are attending for a single session, short term therapy to work through 'here and now' issues, or whether your issue is deeply rooted and long-standing requiring longer term therapy, my aim is to facilitate you to make necessary changes to your life which relieve distress and help you live a better life.

I endeavour to work at your pace, attune to your needs and maintain a focus on your therapeutic goals. I use compassionate inquiry to understand what has happened to you that has led you into therapy. I aim to help you to better deal with your emotional responses and confront your deeper wounds/trauma/scars towards greater healing.
It may be that you are wanting help to discover whether or not your relationship can be salvaged after an affair/betrayal of trust, or explore how you can recover from the grief and sadness of a relationship break up. You may be disturbed by childhood trauma or neglect, or suffer with panic attacks, stress or generalised anxiety.
As your therapist I aim to incorporate cultural sensitivity into the therapeutic work. My clients are diverse in race, culture and sexual orientation.
Whether you are reassessing your life right now and want to make some positive changes. Or whether you are feeling the stress of navigating yourself through unchartered waters and need help to gain more clarity.
Or you might be experiencing more longstanding or reoccurring concerns or negative behaviours and belief or ruminations. Together we can work towards exploring the things you want to change in your life and address the underlying blockages that are getting in the way.
Therapy provides an opportunity for you to reflect and explore your inner self and to work on accepting who you are and how to be your more authentic self. It can help to empower yourself to make better choices. Maybe you want to change repetitive patterns of behaviour or improve your mental state? Maybe you want to develop more confidence? Maybe you want to improve your relationship with others or to work on being more comfortable within your own skin?
I work both online or via telephone. Both require advanced bookings.
I have trained to work online with the Online Therapy Institute way back in 2006. I have recently engaged in some up to date online training.
My approach
My therapeutic approach is 'integrative'. This means that I tailor the therapy to the specific needs of each person, applying different schools of thought. I attune to the needs of my client and work at their pace. My original training is 'humanistic' (person centred) which means I take a holistic view of the person and aim to help you connect with your internal and often under-used resources.
I work with both individuals and couples to promote growth, healing and deeper connection to the self
Although no therapist can guarantee the results of any treatment since it is your mind and body that makes the changes, I endeavour to help you to:-
find improved insight and clarity into your presenting issue
work towards personal growth and healing
reprocess unresolved issues that are negatively infiltrating your life
facilitate a process that helps you to move forward with your life.
Background and specialism
I have been working as a trained therapist since 1999
I deal with a very wide range of issues such as generalised anxiety, panic attacks, depression and grief and loss. I consider my specialisms to be in Trauma/PTSD, and relationship therapy and Couples Therapy.
I regularly update my skills by training in the most advanced techniques.
I have long standing experience and training in relationship & psycho-sexual therapy, couple therapy and Hypno/Psychotherapy since early 2000's and Trauma/PTSD since 2010.
Central to my work is help develop a loving and mindfully compassionate relationship with yourself.
I encourage you to become more mindfully self accepting to bring positive benefits to you personally and if relevant, to you professionally
Main Treatment Modalities
Originally trained in Rogerian Person Centred Therapy, over time I have extended my skills and training to integrate other modalities to match client treatment needs.
Two of the main therapy techniques I use are Eye Movement Desentisisation and Reprocessing, (EMDR) and Brainspotting. Both have been developed around the client's field of vision and have a powerful ability to unlock deeper insights that have not surfaced using traditional talking therapy.
I am a Relate Trained & Certified Relationship and Couple's Therapist.
EMDR therapy can be also applied as part of a couple focus to help deal with historical unresolved issues that are negatively impacting on the relationship.
Clinical skills and experience
I have experienced working in a number of clinical psycho-therapeutic settings including Relate, the Prison Service, Cruse Bereavement Care, Student Counselling Services and a Well Women's Centre. I offer my services to insurance companies working with accidents in the workplace and road traffic collisions
My experience to date has encompassed a broad range of presenting issues and my skills and training are diverse.
You may need help with your relationships, or or gain in-depth understanding into the root cause of a problem.
Or you may be encountering a psycho-sexual issue, or difficulties/struggles within your family, e.g. parenting issues, a divorce or separation, caring for elderly relatives, or feeling the pinch of the loss of your child who has left for university. You may have lost someone close to you. You may also have been adversely affected by the outbreak of Covid-19.
No matter what you are experiencing right now, my job is to listen empathically and help you work through you issues. Whether it be a traumatic event, an addiction, or a self esteem issue. Or whether you feel anxious, lack perspective, or want to develop self help tools or just talk openly about what is stressing you out right now,
How many sessions will I need?
During the initial consultation the length of the therapy may be determined as short, medium or longer term. Yet it is important to point out that there are a number of factors that can influence the length of your therapy and these may not present themselves fully during the early stages.
What is integrative therapy?
Integrative therapy recognises there are a number of ways in which Human functioning and behaviour can be explored and understood. The specific modalities utilised will depend upon a your main presenting issues. They include:-
Eye Movement Desentisization and Reprocessing, (EMDR)
Brainspotting
Person Centred Therapy
Solution Focused Therapy
Psychosexual Therapy
Psychodynamic Therapy
Marital/Relational Therapy
Hypnosis & Psychotherapy
Emotional Freedom Technique (EFT))
Mindfulness
What happens in a first session?
All sessions start with an initial consultation. This serves to identify the history behind your presenting issue, to formulate a treatment plan, goals for the therapy and to identify the necessary changes you need to make for a successful therapeutic outcome.
The formulation of a treatment plan/case consultation are important steps in the initial stages of the therapy and this serves to create a mental picture and a sound theoretical understanding of what is happening. This also helps to give the therapy focus and direction.
What is the best way to book a session and help determine if online therapy might work for you?
The best way to start to book a session is to write me a brief email describing the situation that brings you to seek help, what you would like to accomplish, what you are prepared to do to accomplish your goal, and what you expect from me as your therapist.
You could also include some potential dates and times when you are available to attend for therapy so I can try to accommodate one of those best I can.
Who am I trained to work with?
I have undertaken specialised training to work in person and online with adult individuals and couples aged 18 and over.
Do I work online?

I have trained to work online using video, telephone and SMS chat.

What issues do I regularly deal with?

Although not exhaustive, the issues I generally work with include:-
Self defective beliefs and low confidence:- poor self image/self esteem. Negative self beliefs such as "I am not good enough", " I am worthless" " I am useless" "I am not acceptable/likeable", "I am a failure/disappointment", "I am shameful". Difficulties with self confidence. Social anxieties. Difficulties in forming or sustaining relationships, including friendships and intimate relationships.
Relationship issues:- including difficulties in entering into or sustaining a relationship/friendship; affairs and betrayals of trust, communication difficulties, struggles in coming to terms with the ending of a relation; dissatisfaction or a lack of safety within a relationship; loss of spark/libido or other difficulties within the sexual/intimate part of your relationship.
Grief and Loss/Feeling sad:- Death of a spouse/partner, parent, child, or a person closely connected to you. Miscarriage, infertility. Multiple losses. Delayed, ambiguous or complicated grieving. Loss of identity. Mid life crisis, phase of life and ageing. Going throughout the menopause. Empty Nest Syndrome/ children leaving home or going to University. Difficulties in letting go and moving forwards/feeling stuck, unable to move on in your life.
Trauma/Post Traumatic Stress symptoms and Post Traumatic Stress Disorder (PTSD):- avoidance of thinking about or going to the place that reminds you of the traumatic event, panic attacks, feeling sick, phobic reactions, social withdrawal, hyper-vigilance, significant disturbed sleep or disturbing dreams, self medicating to alleviate emotional pain or other disturbances. These symptoms may prolong for some time after the traumatic event occurred. You may have witnessed or been involved in a violent assault, a robbery, a terrorist attack/serious incident, a road traffic collusion, surgical trauma, rape, prolonged sexual or physical abuse including childhood abuse, neglect or cruelty. You may experience symptoms of trauma with or without a diagnosis of Post Traumatic Disorder (PTSD), including hyper or hypo arousal symptoms such as distress, irritabability, fear, anger, sadness, isolation, loss of concentration and detachment.
Low mood/Depression, panic disorders and generalised anxiety disorder (GAD): anxiety with no physical cause, panic attacks, worrying about a specific thing or different things, feeling nervous or on edge, feeling stressed or sad and unhappy, hiding from the world. Feeling empty inside, distressed alone/lonely isolated. Loss of routine, direction and meaning to life. Angry outbursts. Unable to stop crying. Difficulty in finding spiritual enlightenment. Struggles in trusting others, or trusting in your own judgement. Performance anxiety including presentations. Phobias such as going to the dentist or flying.
Psycho-Sexual issues:- having ruled out any potential physiological causes with your GP, psycho-sexual issues are rooted in psychological symptoms rather than physiological and may include anxiety around your sexual performance. You nay have difficulties in gaining or sustaining an erection, or experience premature or delayed ejaculation. You may be menopausal. You may be avoiding sex with your partner which is causing problems in your relationship, or feel sexually inhibited, perceiving sex as dirty or shameful. You may have experienced sexual abuse which is inhibiting sexual function. Or you may be experiencing a loss of arousal, desire or interest in sex. You may experience gender identity issues, an organismic disorder, hypo-active sexual desire, addictive/compulsive sexual desire, or body image issues.
Sports injuries/sports performance:- to enhance your sporting performance, working with sporting professionals and those who want to improve their confidence in sporting events or overcome the trauma of past injuries.
Who am I accredited with and whose code of ethics do I follow
EMDR UK & Ireland as an Eye Movement Densentisisation & Reprocessing Europe Consultant and Supervisor.
This means that besides being an Accredited EMDR practitioner, I have additional training and experience to undertake the tasks of consultation or supervision of other EMDR practitioners, with a key responsibility of maintaining quality assurance and high standards of practice in EMDR therapy.
Registered member of the United Kingdom Council for Psychotherapists (UKCP)
This means I have been trained to a UKCP recognised standard and competence to practice to the standards of counselling Psychotherapy up to Masters Level.
Registrant of the British Association for Counselling and Psychotherapy (BACP)
As part of adopting an integrative approach I often apply the following psychotherapeutic techniques:-
EMDR Therapy
Eye Movement Desensitisation and Reprocessing (EMDR) is a psychotherapy treatment designed to alleviate distress associated with traumatic memories. You may have experienced something frightening or traumatic, or have been exposed to an accident or a form of abuse. Generally the brain has the innate power to heal itself after a psychological trauma.
Yet sometimes the brain's ability to reprocess emotional trauma can get stuck, especially if you felt overwhelmed at the time the event occurred. You might find that the memory of that event just pops into your mind and catches you by surprise. Or the memory is triggered that reminds you of the event.
In such situations the brain is unable to process information like 'normal memory'. This is when EMDR can help to remove this block, enabling the brain to heal from the trauma symptoms and emotional distress that arises as the result of disturbing life experience.
If you imagine your emotional wound as being similar to a physical wound, such as when you cut your knee, it usually heals quickly. Yet if there is some dirt or foreign body that remains and festers in the wound, it gets infected and healing cannot occur unless the wound is fully cleansed. Similarly emotional wounds cause psychological pain and intense suffering and often results in poor mental health. Once the block is removed, psychological healing can resume.
EMDR psychotherapy is based on an Adaptive Information Processing (AIP) model which suggests that much of our psychopathology (mental health) is due to the incomplete processing of traumatic or disturbing adverse life events and experiences.
EMDR combines dual attention to a traumatic memory with back and forth eye movements, alternating sound or vibrations. The unique combination of methods in EMDR therapy appear to stimulate an intrinsic capacity for the human brain to resolve emotional disturbance and gain adaptive insights in a manner similar in what occurs in dreaming (rapid eye movement) sleep.
Based on available research, theorists believe that during EMDR "reprocessing" the dual attention of the traumatic memory to alternating left-right sensory stimulation, triggers an innate investigatory response in the brain that leads to to adaptive neurophysiological changes. EMDR therapy posits that "Reprocessing" appears to directly affect the part of the brain where memory and emotions are stored, unfreezing the traumatic memories, and working towards resolution. The memory remains there, but it is less upsetting or disturbing.
EMDR is internationally recognised and empirically supported for acute and chronic postraumatic stress disorder. Yet it is increasingly being used to alleviate distress for many types of disturbances including, depression, anger, performance anxiety and bullying.

Brainspotting
Brainspotting a brain based form of psychotherapy approach that is considered to access parts of our brain that is hidden from awareness. During the course of our lives we can experience events that can cause emotional pain or physical injury and distress. It can be an isolated event or a series of small events that accumulate in our body over time. These events can lead us to feel anxious, angry, lonely, isolated or sad for example. Usually we are not aware that these past events are affecting us on a daily basis. We can spend years trying to figure things out logically and may even develop ways to cope without realising that these feelings trace back to core events in our lives that are deeply embedded in our neuro-physiology. In getting to the roots of these problems we can allow our brains to process these events and to heal.
Brainspotting theory posits that where you look affects the way you feel. It uses our field of vision to find not only where in our brain we are holding trauma, but also the location of negative experiences in our brain
When we look in different places we feel differently. If a person is thinking about a problem and is looking to the left, or looking to the right, or up or down, in one spot they will feel more activation and in another spot they will feel less. A brain spot is the location where we feel the most activation. When focusing at this exact pinpoint area whilst mindfully observing what goes on inside, processing then takes place. The brain will find where the activation or disturbance is held in the nervous system and will start to unwind it until it really gets to a point of resolution over time.
By holding your attention on a brainspot, processing of that traumatic event is thought to flow through the nervous system naturally locating whatever is unhealed and resolving it internally.
A brainspot is a point in your field of vision that correlates with whatever problem has brought you into therapy. It correlates with whatever you are holding in your brain. When you are looking out of that spot in your field of vision, you are also looking in at that spot in your brain.
Similar to EMDR, Brainspotting consciously allows us to access the deeper layers of the brain where implicit, and often forgotten memories, emotions and sensations reside. Both EMDR and Brainspotting attempt to help reprocess negative events and retrain emotional reactions. EMDR is the older of the two therapies and been more intensely studied so far.
Psychodynamic Therapy

Psychodynamic therapy grew out of the practices of Sigmund Freud and commonly holds that our childhood history shapes our personality. It is a form of psychoanalysis which attempts to uncover unconscious thoughts or desires that are affecting mood and behaviour as well as explore a whole range of conscious self limiting emotions and beliefs. It is often used to help overcome symptoms of depression or mood disorders. In a report covered in the American Psychologist in 2010 which looked at studies on psycho-dynamic therapy and depression, it showed that not only is this therapy as effective as other evidence based therapies such as CBT, yet had longer lasting benefits.
Psychodynamic therapy can help to understand the root causes of your symptoms and make connections with patterns of behaviour in your life and that of members of your family of origin.
Psychodynamic therapy fits well with my overall approach when working with clients, helping to formulate an effective client treatment plan through a thorough history collection and allowing me to integrate other modalities, such as EMDR to help you reprocess unresolved memories and disturbances.
Person-Centred Counselling
This approach lies at the core of the therapeutic relationship with my clients. It compliments my integrative approach to therapy which promotes healing and facilitates wholeness, moving clients beyond their limitations and disruptive patterns towards greater personal growth. This requires the therapist to provide the right kind of conditions for such growth to take place, such as a safe and non threatening environment that is accepting, empathic, open and honest, yet challenging enough to help you grow. The quality and presence of the client/therapist relationship is I believe an important aspect of successful therapeutic outcome.

Couples Therapy/ Relationship Therapy

Whether you are married, single, cohabiting, Heterosexual, LGBT or other, in a couple relationship or polyamorous, I endeavour to offer a caring and supportive environment to help you work through struggles in communication and facilitate the resolution of a wide range of problems within intimate relationships. Relationship therapy is a relatively short term structured approach which involves insight orientated, cognitive behavioural and solution focused approaches. It may be that you have been together for a long time and attending for relationship therapy is a final straw. Or it may be that your relationship is relatively new and you want to straighten out a few difficulties between you. Maybe you are wanting to engage in pre-marital therapy to discuss some important issues going forward such as finance or how each is likely to raise children
The dynamics of couple therapy are often more complex than individual therapy. As such, the skills of a trained couple therapist are, imperative to help you better deal with a complex range dynamics which often present themselves during the course of couple therapy.
A range of other modalities can be applied to deal with the dynamics within your relationship, including psychodynamic therapy and family systems therapy to identify shared insecurities and unconscious processes that may be causing difficulties in your relationship
I have undergone specialist couple/relationship therapy training with Relate between 1999-2004 and have a Relate Certificate in Marital and Relationship Therapy. I have significant experience in my practice with couple and relationship therapy.
Solution Focused Therapy
Solution Focused Therapy focuses on solutions rather than problems and is goal orientated. It focuses on what is possible and changeable. This therapy can be useful for clients who are goal oriented and looking to change a particular aspect of their life. It is an approach I often use when contracting to work short term.

Psycho-Sexual Therapy

Usually you will have ruled out with your GP or medical consultant any physiological reason for your current sexual issue
Psycho-sexual symptoms commonly derive from psychological or cultural origins. They may arise due to a guilty conscience, fear, stress, worry, depression, emotional/mental trauma, conflicts between religious or family values expectations or poor early sex education. Many of these things and more can cause confusion and shame, sometimes leaving you feeling as if sex is dirty. Difficulties in your relationships, including power struggles, control issues and unresolved anger can also manifest into sexually related issues.
Hypno-Psychotherapy

This is a form of psychotherapy that uses hypnosis. Hypnotherapy can be used alone as a form of relaxation, or it may be integrated with other forms of psychological schools of thought. Hypno-psychotherapists like myself are trained to deal with more complex psychological, emotional or physical conditions, including habit disorders or personal or social inhibitions or conditions that are limiting your quality of life.
Mindfulness
Mindfulness is a psychological process of bringing our attention to what is happening in the present moment. It can be easy to lose touch with our bodies as we get caught up in in our thought bubbles.
Mindfulness techniques are introduced as part of the initial stages of the therapeutic process to assist clients to learn grounding techniques. It teaches clients to practice non judgemental awareness of thoughts, sensations, feelings and experiences on a moment to moment basis. It is considered that mindfulness improves self esteem, life satisfaction, self compassion and memory.
Emotional Freedom Technique
EFT is an intervention that draws on various theories of alternative medicine which involve tapping various meridian points on the body. It is based on the principles of acupuncture and energy
What is my overall aim when working with you?

My aim is to provide a confidential space for you to explore your presenting issues, offering a therapeutic and attuned relationship which has warmth, depth, safety, compassion, calm, impartiality and fidelity.

I recognise there can be no change without challenge, so at times appropriate challenge is applied where necessary to help you gain greater insight into yourself and move forward towards improved mental, emotional and physical well-being. I offer a holistic approach which focuses on the connection of both the mind and body.

What other psycho-therapeutic services do I offer?

I offer EMDR supervision to EMDR practitioners who are trained or in training.
I have provided professional support to facilitators on prisoner rehabilitation programmes within the Prison Service. I work with Employment Assistance Programmes, Insurance Companies, Private Health organisations, Solicitors, HR and Occupational Health.

How much supervision do I personally engage in?

It is an ethical requirement to engage in regular supervision to ensure that high quality of standards are being maintained. I have monthly supervision with three different supervisors to monitor my work within the different theoretical orientations I offer.

Life before therapy, what else have I done before training as a therapist?

Prior to becoming a therapist, I worked in Education as a Lecturer in both Further & Higher Education within the Departments of Business Studies, Sport, Leisure & Tourism Management.
What are my interests?

My interests and hobbies include walking/hiking mainly in the Lake District and travelling especially around cities. I enjoy running on my treadmill. I love being around my family. I enjoy being around different cultures and languages. I love to engage in CPD and anything that stretches the mind and imagination.
Are you interested in attending for trauma therapy?
If so, the following information may be of use to you.
You may be a young person (over 18) who is struggling right now and in need of some help?
Or you may be an adult who unfortunately is going through a difficult time right now? Maybe you have always felt different or unsupported? Maybe you have unresolved trauma from your childhood?
A recent study of young people published in The Lancet Psychiatry, found that by the age of 18, one in 13 young people in England and Wales experiences symptoms of post-traumatic stress by the age of 18.
Often we hear people say "when my relationship ended it was so traumatic for me," or "when my Aunt died I was totally traumatised." The word trauma can be used loosely and for such a wide range of problems. Yet what does trauma actually mean?
What is trauma?
Trauma is an event that overwhelms the central nervous system, altering the way we process and recall memories. It is not the story of what happened back then. It is the current imprint of that pain, horror, and fear that is alive and lives inside us.
Can talk therapy alone treat the symptoms of trauma?
Many distinguished trauma therapists such as Bessel Van Der Kolk, recognise that talk therapy alone is not enough to treat trauma. It is not the story you tell but "the imprint the trauma leaves behind and how it changes the brain, perceptions and thoughts," that must be addressed.
How do I know if I am suffering from trauma?
Some of the signs are that your life lacks sufficient pleasure, joy, love, happiness, connection, sensuality or positivity.
We know its normal to have good and bad days, that is part of life's ebbs and flows. When our mind and body are regulating well we can trust our gut reactions to give us accurate information to take charge of our body, feelings and ourselves.
Conversely, when we experience recurring unhelpful thoughts and emotions that cause disharmony to our everyday lives, our rational brain is in conflict and a tug-of-war ensues.
People who suffer from trauma do not trust their gut feelings and often feel unsafe in their bodies. Instead they feel overwhelmed and stressed. Their immune system is stressed too as their mind and body are taken away from a state of homeostasis, (physical and psychologically balance), to a state of survival.
When we are in homeostasis, we tend to experience positive emotions such as safety, love, feeling loved and joyful.
When we are in survival mode, we tend to experience negative or distressing emotions, such as feeling unloved, unwanted or abandoned.
The activation of a negative emotion such as fear can throw our brains and body out of balance. Although our body is designed to protect when we are really in danger, when that sensible rational part of us is not aligned, this creates a disconnect.
This kind of faulty wiring can activate the survival brain, (the amygdala, the threat detecting system), which acts as a smoke alarm, preparing for something awful that is going to happen, some invisible assault. We might feel stupid or embarrassed that this is happening to us, because rationally we often understand that there is no need to feel unsafe. Yet truly we cannot help it as our automatic nervous system activates this threat response.
Being frightened means that you live in a body that is on guard. So an angry person lives in an angry body, until the underlying reasons for the anger are resolved. A victim of child abuse lives in a body that is tense and defensive, until they find a way to feel safe.
As such, our homeostatic drive for balance has to fight, and the brain's filtering system, (which normally helps us to distinguish what is relevant right now and what is not), gets messed up. So those things we notice that other people around us don't seem to get so hung up on, we cannot help but pay attention to. We start to see danger rather than manageable stuff.
This makes it difficult to focus on what is actually going on right now as our perceptions become distorted.
An example could be that you start to notice that you are putting a negative focus on your relationship, believing that you are not getting back what you have put in. You become so consumed by what is wrong that your forget to see what is good. The more your perceptual field starts to focus on what is wrong, the more you strive to protect yourself.
This response can be exacerbated by triggering unresolved experiences from the past that have caused pain and misery. Although historic, the past feels very much alive.
If you do identify with these responses, you may also recognise how expert you have become in pushing down your feelings to numb their effect, yet despite your best effects, these unresolved experience are often unconsciously retriggered, perhaps by something you hear, see, smell, touch or taste. Or by a fleeting thought, emotion, or bodily sensation.
It may be that your partner has had an affair. In turn, you become fixated on what has happened. The brain's smoke alarm is switched on constantly, fearing, if I let this go, this will happen to me again.
In this circumstance the mind is fixated on the fear. The self sensing system that runs through the mid line of the brain, becomes blunt. This can lead to you feel a loss of a sense of yourself as you immerse yourself in anxiety.
As a way of coping you may withdraw, drink more alcohol, or engage in other behaviours that dampen the nervous system. The main consequence of dampening your system is that you also dampen pleasure, joy, positivity, sensuality, happiness or connection.
You may also experience anxiety, depression, irritability, poor concentration, nightmares, mood swings, social withdrawal, strained relationships, addictions and eating disorders
When we understand what is happening to the brain, we can start to use focused trauma interventions to help reprocess maladaptive thinking; re-educate the mind and body and feel physical sensations.
The way people experience trauma can be grouped into two types.
1. Small 't' traumas occur when life events exceed our capacity to cope. They are an accumulation and/or repetition of everyday life events that overtime overwhelm us and our nervous system and cause disruption in emotional functioning. These are likely causes of complex PTSD.
Small t' traumas are experienced as traumatic at a personal level and can include:
relationship breakup
affairs
losing a pet
miscarriage
redundancy
Some of the symptoms of small 't' trauma can include:-
sleeplessness
depression/anxiety
angry outbursts
conflict with others such as your children, your boss, your partner
acting out of character, e.g. infidelities
increase in alcohol consumption or other addictive behaviours.
2. Big 'T' traumas are significant events that leave a person feeling powerless, helpless with a loss of control.
Some big 'T' traumas events can include:-
unexpected loss of a loved one
sexual assault
road traffic accidents
terrorist attack
natural disasters
cancer diagnosis or terminal illness

Some of the symptoms of big ' T' trauma can include:-
panic/anxiety attacks/panic disorder
emotional outbursts/depression
nightmares
flashbacks
avoidant behaviour
fear/shame
difficulties with relationships
insomnia
Training, qualifications & experience
Audited and audit approved by the UKCP (June 2020)
Parts 1-3 Brainspotting (BSPUK, 2017/2018/2019
EMDR Europe Accredited Consultant (2016)
Certificate of Proficiency awarded by the BACP Register of Counsellors and Psychotherapists (2013)
Accredited member of the EMDR Association, (UK, & Ireland, 2012)
Trained in Eye Movement Desensitisation and Reprocessing, (EMDR Europe/Ireland, 2011)
Registered with the United Kingdom Council for Psychotherapy (UKCP, 2009) (Hypno/Psychotherapy Section)
Audited and audit approved by the UKCP (April 2010)
Advanced Diploma in Hypno/Psychotherapy, (ADHP) awarded by the National Council for Hypnosis & Psychotherapy (NCHP, 2009) after completing (with distinction) a Dissertation on Pain Management using Hypnosis, leading to UKCP Registration
onlinecounsellors.co.uk (online counselling training), (2006)
Post Graduate Diploma in Hypno/ Psychotherapy, Centra Training (2004)
Certificate in Basic Sexual and Relationship Therapy, UCLAN (2004)
Relate Certificate in Marital and Couple Counselling Theory and Practice, RELATE  (2003)
Cruse Bereavement Care Accredited Counsellor (Chorley & S. Ribble) (2003)
Cruse Bereavement Care Supervisor (Chorley & S. Ribble) (2002)
Diploma in Casework Supervision, PCCS awarded by ABC (2002)
Post Graduate Diploma in Psychological Studies, UCLAN, Preston (2001)
Advanced Diploma in Person Centred Counselling, Wigan & Leigh College, Centra (1999)

OTHER QUALIFICATIONS
Post Graduate Certificate in Professional Studies in Education, Open University, (2004)
Masters Degree in Education, Open University, (1996)
Bachelor of Arts in Business Studies, UCLAN, Preston (1990)
Certificate in Education (FE, Business Studies) Bolton University (1988)
HNC Business Studies Bolton University, (1986)
BTEC National Diploma in Business Studies Bolton College (1984)



I regularly update my skills to incorporate the latest skills/techniques as part of my Continuing Professional Development (CPD)



CONTINUOUS PROFESSIONAL DEVELOPMENT 2009-2021
Effective Anger Management, (Harrogate, 2009) 6 hours
'Understanding Identity, Exploring Differences and Challenging
Prejudice', (Harrogate, 2009) 6 hours
'Nurturing Young People's Mental Health through the Counselling
Relationship', (Oldham, 2009)
Exploring Creative Ways of Building on Young People's Resillience, (Oldham, 2009) 6 hours
Exploring Trauma Faced by Young People, (Oldham, 2009) 6 hours
Good Practice in Counselling Assessment, (Oldham, 2009) 6 hours
EMDR Accredited Practitioner, EMDR Extra (York, 2010, 2011) 18 hours
Living with Dissociation. PODS workshop, (Leeds, 2011) 6 hours
Understanding and Working with Self-Harm. A psychotherapeutic Approach, (York, 2011) 6 hours
3rd EMDR Autumn Workshops & Conference. 6 hours (Durham, 2011)
Emotional Freedom Technique Tania A Prince Associates (EFT) Levels I & II (Manchester, 2011) 12 hours
Body Image Disturbance in Eating Disorders & the Application of EMDR in Treatment. Pam Virdi, (Birmingham, 2011) 6 hours
'Dissociation, Trauma and Time-Travelling or Living and Working with Dissociative Identity Disorder' (Preston 2011) 6 hours
EMDR Accreditation Group (Chorley, 2010) 24 hours
Hypnosis for Easybirthing (Manchester, 2012) over two days, 12 hours
Mindfulness, Chorley (2012) 6 hours
Person Centred Encounter Weekend, (Kendal, 2012) 20 hours
EMDR & Veterans Skills Master Class, The Northern Centre Mindfulness, (York, 2013) 6 hours
Person Centred Encounter Weekend, (Kendal, 2013) 20 hours
Introductory Mindfulness Practitioner Foundation Course (York, 2014) 6 hours
Person Centred Encounter Weekend, (Kendal, 2014) 20 hours
Sex Offending - Sex addiction Pips North West, Manchester, 2014) 12 hours
nScience 'Neuroscience and Psycho-dynamic Theory' (Live online Webinar) 3 hours
nScience Assessment of Post Traumatic Stress Disorder from an attachment  Perspective, (London, 2015) 6 hours
EMDR & Psychosis Conference. Lancashire Care Foundation Trust (Lancaster, 2015) 6 hours
EMDR for Perinatal Trauma, OCD and Morbid Jealousy Workshop. North West EMDR Regional Group UK, (Bristol, 2015) 6 hours
EMDR Conference  (York,,2015) 6 hours
EMDR Uk & Ireland Consultancy Training, (London 2016) 27 hours
EMDR Conference, (Newcastle, 2016) 6 hours
nScience PTSD Therapeutic Options & Considerations, (London, 2016) 7 hours
Working with perfectionism with Windy Dryden, (Webinar, 2016) 2 hours
EMDR and Depression, (Birmingham, 2016), 3 hours
EMDR for people with Asperger, (Birmingham, 2016) 3 hours
EMDR Workshop Blind to Therapist Protocol (Birmingham, 2017) 6 hours
'LCCH Weight Control for the 21st Century', (Bristol, 2017) 5.5 hours
EMDR European Conference, ''The Psychotherapy of the 21st Century' (Barcelona, Spain 2017) Seminars included: child abuse, brain development and psychotherapy. Treating complex PTSD. Complex trauma, attachment and dissociation using EMDR with children with pervasive emotional dysregulation, healing attachment wounds and the relationship between dissociation and psychosis. 14 hours
Brainspotting Humanitarian Training, Phase one. 3 days, (Manchester, 2017) 24 hours
'Working with the body in EMDR therapy', (Birmingham, 2017) 6 hours
Brainspotting Phase Two. 2 days, (Manchester, 2018) 16 hours
EMDR Europe 'EMDR European Conference, a crossroads between Psychotherapy and neuroscience' (Strasbourg, 2018), 16 hours.
Flash Technique, (Webinar, 2018), 6 hours
EMDR UK Association 'EMDR Consultant's Day', (London, 2018), 6 hours
BSPUK 'Brainspotting Phase 3 training' (with David Grand founder of Brainspotting), 3 days (London, 2019) 24 hours
nScicence 'Resilience and post traumatic growth' : healing from loss and trauma with compassion, clarity and courage',(Live video Webinar, 2019) 3 hours
EMDR UK Association 'EMDR and Mindfulness and EMDR and Spirituality', (Birmingham, 2019) 6 hours
EMDR UK Association 'EMDR Consultant's Day, (London, 2019), 6 hours
National College of Hypnosis and Psychotherapy, 'Training in Safeguarding, (online, webinar 2019) 5 hours
nscience 'Peer to peer sexual violence and sexuality harmful behaviour,' (Live Webinar. 2019) 3 hours
PESI:- 'Shame Shields: The Armor We Use to Protect Ourselves and Why It Doesn't Serve Us' (Live Webinar, 2019) 1 hour
EMDR UK Association 'EMDR and Psychoses', (Birmingham, 2019), 6 hours
PESI;- 'Applying Polyvagal Theory during the COVID-19 pandemic: Deb Dana on creating safety and connection through online technology', (Live video Webinar, 2020) 1 hour
PESI:-'Sensorimotor Psychotherapy from a distance' (Live video Webinar, 2020) 1 hour
BACP:- 'Keeping your Clients at the Centre: inform your client with the latest research, (online streaming), May 2020, 6 hours
Flash Technique Advanced Memory Reconsolidation, the Flash Technique and EMDR Phillip Manfield,  (Webinar, 2020) 3 hours
'EMDR Exploring Intergenerational Trauma and Working online with EMDR' with Mark Bryne (Online training 2020) 6 hours
nScience 'Post-Traumatic Growth: Mind-Body Tools to Foster Resilience and Help Clients Awaken to their Potential' - (Live video webinar, 2020), 3 hours
'Trauma Research Foundation 3 day online conference, Boston:- 'Mapping out the Transformative Effects of Mind Altering Substances: MDMA, Ketamine and Psilocybin for Treatment of PTSD and other Mental Distress' May 2020, (Live video Webinar) 3.5 hours
Trauma Research Foundation 3 day online conference, Boston:- Trauma and the Restoration of The Self: Integrating Fundamental Discoveries in Neuroscience which Embodies Self-Awareness and Mindfulness' May 2020, (Live video Webinar) 3.5 hours
Trauma Research Foundation 3 day online conference, Boston:- 'Biological Underpinning of Early-Life Stress: From Mechanisms to Novel Approaches For the Developmental Programming of Lifelong Health', May 2020, (Live video Webinar) 1 hour
'Trauma Research Foundation 3 day conference, Boston:- 'Smoking Cigarettes, eating Glass': One Psychologists story part of an Online  May 2020, (Live video Webinar) 1 hour
'Trauma Research Foundation 3 day conference, Boston:- 'Plasticity of the Social Brain How to Train Mindfulness, Compassion and Perspectives on the Self'  May 2020 (Live video Webinar) 1 hour
Trauma Research Foundation 3 day online conference, Boston:- 'The Emergence of a Polyvagal-Informed Therapy: Harnessing Neuroception of Safety in Clinical Treatment' May 2020, (Live video Webinar) 1 hour
Trauma Research Foundation 3 day conference:- Treatment at the Interface of Addiction and Trauma' part of an Online  Boston, May 2020, (Live video Webinar) 1 hour
'Disrupted Caregiving Relationships vs. Traumatic Stress: Treatment Implications of Their Differential Effects on the Development of Self, Mind and Brain' part of an Online Trauma Research Foundation 3 day conference, Boston, May 2020, (Live video Webinar) 1 hour
'Rhythms and Regulation: Innovative Approaches to Brain and Body During a Time of Immobilization' part of an Online Trauma Research Foundation 3 day conference, Boston, May 2020, (Live video Webinar) 1 hour
'Eliminating Barriers to Access Healing from the Trauma of Identity-Based Social Inequalities Using a Peer Counseling (ReEvaluation Counselling) Model' (part of an Online Trauma Research Foundation 3 day conference, Boston, May 2020, ((Live video Webinar) 1 hour
Trauma Research Foundation 3 day conference, Boston:-'Designing Trauma-Informed Interventions for Youth at the Grassroots Level: A Practical Toolkit for Bringing Research to Practice' part of an Online Conference, May 2020, (Live video Webinar) 1 hour
PESI:- 'Internal Family Systems Therapy – Essentials for working with anxiety, substance misuse and trauma' (Live video Webinar, 2020) 1 hour
PESI:- 'Anxiety, Trauma & Self-Harm in Children and Adolescents -Essential Regulation and Restorative Practices' (Live video Webinar, 2020) 1 hour
'Understanding and Addressing Hopelessness and Helplessness through the lens of Sensorimotor Psychotherapy Presented by Bonnie Goldstein and Pat Ogden, (Live video Webinar, 2020) 2 hours
EMDR Conference Cardiff day 1 which included:- ''The treatment of Depression'. 'No Surrender: Fostering Resilience in Frontline workers during a pandemic'. New challenges in Corona Virus times, the response of EMDR therapy' (Live video Webinar, 2020) 6 hours
Trauma Summit Belfast day 1 of 2-m 'Understanding Trauma Through the Lens of the Polyvagal Theory with Stephen Porges, (Live video Webinar) June 2020, 2 hours
Trauma Summit Belfast day 1 of 2-'Introduction to EMDR - Eye Movement Desentitization and Reprocessing with Robin Shapiro, (LIve video Webinar), June 2020, 1 hour
Trauma Summit Belfast day 1 of 2- 'The Healing Power o Emotion' with Dan Siegel, (Live video Webinar) June 2020, 2 hours
Trauma Summit Belfast day 1 of:- 'The Developmental Trauma' with Laurence Heller, (Live video Webinar) June 2020, 1.5 hours
Trauma Summit Belfast day 2 of 2:- 'The Paths to Recovery' with Bessel van der Kolk, (Live video Webinar),  June 2020, 2 hours
Trauma Summit Belfast day 2 of 2:- 'Neurofeedback in the Treatment of Developmental Trauma - Calming the Fear Driven Brain', with Sebern Fisher, (Live video Webinar) June 2020, 1.5 hours
Trauma Summit Belfast day 2 of 2:- 'The Principles of Sensorimotor Psychotherapy' with Janina Fisher, (Live video Webinar) June 2020, 1.5 hours
Trauma Summit Belfast day 2 of 2: -'Trauma and Memory - Brain and Body in a Search for the Living Past', with Peter Levine, (Live Video Webinar) June 2020, 1.15 mins
Trauma Summit Belfast day 2 of 2: - 'Live interview with Gabor on Coronavirus, 'Trauma, Addictions and the Future' with Gabor Mate, (Live video Webinar) June 2020, 1.15 mins
PESI:-Trauma and Attachment in Children and Families', (Live Video Webinar) June 2020 1 hour
PESI: -'Essential Trauma Treatment Strategies: The Importance of Orienting and Defensive Responses,' (Live Video Webinar) I hour
PESI: -'The meaning of shame in the treatment of trauma', (Live Video Webinar) July 2020 1 hour
EMDR Association: An Introduction to the Dream Completion and Flash Technique and their Integration into EMDR, (Live webinar) July 2020
UKCP:- 'The Virtually Impossible Profession: Psychotherapy after COVID, Online, July 2020, 1 hour
EMDR UK:- 'EMDR Therapy and Addiction and EMDR Therapy and Dissociation, Online, Oct 2020, 6 hours
EMDR UK:- 'Combining EMDR with EFT :- maximising therapeutic benefit in complex trauma clients, Online, Nov 2020, 4 hours
Trauma Aid UK:- 'Consultants Day, Online, Nov 2020, 6 hours
EMDR Europe: Exploring EMDR for ASA and ADHD, Online, Nov 2020, 6 hours
EMDR UK:- 'EMDR and Major Depressive Disorder with Derek Farrell, Online, Dec 2020, 6 hours
EMDR UK:- 'EMDR and the Power of the Relationship, Online, January 2021, 3 hours
Action Trauma Limited, Belfast:- 'Intergenerational Trauma Conference 2021, online, February 2021, 20 hours
EMDR UK: 'EMDR Therapy for Suicidal Client and Self Harming Behaviours,' Delores Mosquera, Online, February 2021, 4 hours
Human Givens Institute:- 'The Lifting Depression Summit', Online, Feb 2021, 6 hours
EMDR UK:- 'EMDR & Attachment, March 2021, 6 hours
Onlineevents:- 'Revisiting Procrastination with Single Session with Windy Dryden,  April 2021, 2 hours
Terry Real: 'Therapist Observation of Experiential Workshop with 4 couples (Online, 23rd & 24th April) 12 hours
EMDR Europe: 'Exploring EMDR with Parts and Complex Trauma, Ana Gomez Online event, April 2021, 6 hours
EMDR UK:- 'EMDR and the Treatment of Depression,' Online, May 2021, 3 hours.
Member organisations
Registered / Accredited
Being registered/accredited with a professional body means an individual must have achieved a substantial level of training and experience approved by their member organisation.

British Association for Counselling & Psychotherapy
BACP is one of the UK's largest professional bodies for counselling and psychotherapy. Therapists registered with the Association fall into a number of different membership categories such as Individual Member, Registered Member MBACP and Registered Member MBACP (Accred), each standing for different levels of training and experience. MBACP (Accred) and MBACP (Snr Accred) members have achieved a substantial level of training and experience approved by the Association.

Registered members can be found on the BACP Register, which was the first register to achieve Accredited Voluntary Register status issued by the Professional Standards Authority. Individual Members will have completed an appropriate counselling and/or psychotherapy course and started to practise, but will not appear on the BACP Register until they've progressed to Registered Member MBACP status.

All members are bound by a Code of Ethics & Practice and a Complaints Procedure. Accredited by the Professional Standards Authority.

UK Council for Psychotherapy
The UK Council for Psychotherapy (UKCP) is a leading professional body for the education, training and regulation of psychotherapists and psychotherapeutic counsellors. Its register is accredited by the government's Professional Standards Authority.

As part of its commitment to protect the public, it works to improve access to psychotherapy, to support and disseminate research, to improve standards and to respond effectively to complaints against its members.

UKCP standards cover the range of different psychotherapies. Registration is obtained by training or accrediting with one of its member organisations, or by holding a European Certificate in Psychotherapy. Accredited by the Professional Standards Authority.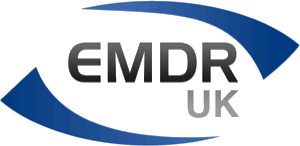 Accredited register membership

Accredited Register Scheme
The Accredited Register Scheme was set up in 2013 by the Department of Health (DoH) as a way to recognise organisations that hold voluntary registers which meet certain standards. These standards are set by the Professional Standards Authority (PSA).
This therapist has indicated that they belong to an Accredited Register.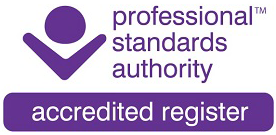 Areas of counselling I deal with
Other areas of counselling I deal with
PYSCHOTHERAPEUTIC COUNSELLING:
Self harm/injury
Ageing and mid-life crisis and life transitions.
Separation/Divorce and impact on family system
Work/Home life balance
Family conflict
Self-image/identity issues
Confusion around sexual orientation
Raising low mood.
Domestic Abuse
Redundancy issues
Counselling for the elderly.

HYPNO/PSYCHOTHERAPY:
Performance anxiety
Presentation anxiety
IBS
Weight loss
Pain management
Confidence building
Smoking Cessation
Fears and phobias
EMDR


loss of a loved one
injury of a loved one
car accident
fire
work accident
assault
robbery
rape
natural disaster
injury
illness
witness to violence
childhood abuse
victims of violent crimes
trauma
performance anxiety
stage fright
depression
anxiety or panic
phobias
fears
childhood trauma
physical abuse
sexual abuse
post traumatic stress
bad temper
overwhelming fears
panic attacks
low self-esteem
relationship problems
brooding or worrying
trouble sleeping
Therapies offered
Couples counselling
EMDR
Humanistic therapies
Integrative
Mindfulness
Other therapies
Person-centred therapy
Psychodynamic therapy
Psychosexual therapy
Solution focused brief therapy
Fees
EAP/Health Insurance Providers
Additional information
CANCELLATION POLICY

Cancellation policy is an important model that sets clear boundaries that create safety within a therapeutic relationship. Implementing a late cancellation or no show fee is an important point of the broader scope of the therapeutic work. Therapy seems to be most most helpful to those who see their appointments as a valuable and important component of their lives and recognise that the cancellation or non attendance of an allocated session can impact on the therapeutic process. Other than in absolute emergency situations I kindly ask that you respectfully provide up to 48 hours notice if you need to cancel to allow me time to reschedule your allocated time to another client who may be in need of that time. As such, cancellations or non attendance of a booked appointment with less then 48 hours notice, even if rescheduled, will incur the full cost of the session.
CONFIDENTIALITY POLICY
I comply to the General Data Protection Regulation (GDPR, 2018).
This requires that any data held electronically or handwritten relating to my clients is stored safely and securely. These records are usually kept for seven years.
The steps I use to securely store or transmit data include protection and encryption, setting up firewalls, installing anti-virus software, shredding personal documents and deleting electronic information, such as phone numbers and email addresses that are no longer required, securing business premises and using securely locked storage system for paper records.

Payment can be made via:-

Bank transfer or payment via PayPal to be made 48 hours prior to the initial appointment and up to 48 hours in advance for all subsequent appointments. This is in line with the 48 hours prior notice cancellation policy.
Availability
M

onday

T

uesday

W

ednesday

T

hursday

F

riday

S

aturday

S

unday

Morning
Afternoon
Evening
Night
I am available to work online and telephone. My working hours are Mon-Thurs 7.50 am - 5.30 pm.
please book appointments in advance and prepay for the booked session.


Further information
Many insurance providers that cover standard counselling & psychotherapy, also cover EMDR services. Please contact your insurance company to ascertain if I am a provider on their list and then kindly let me know in advance before if you are wishing to use an insurance provider so we can we both agree to go ahead and book an session on that basis.