Depression
Overcoming self-hatred
Have you ever felt unloved as a result of attracting the wrong people? This could be in intimate relationships or friendships. When a person has had a dysfunctional upbringing, seen or felt a lot of emotional pain, they may develop a learnt behaviour which demonstrates self loafing or self-hatred. This could be also triggered by negative experiences later in adulthood. A person could internalise what they have heard or seen during infancy. For instance, when parents continuously put their children down as a result of their emotional issues, family dynamics or insecurities, it can deeply hurt children and have an adverse effect. Many contributing factors could enforce self-hatred, such as;
childhood trauma
poor family environment
low self-esteem
sexual, emotional, or physical abuse
domestic violence
We all want to feel loved, but a lot of the time we look for others to give us the love that we deeply crave. You may be jumping from one relationship to another and still having fruitless results, or even attracting the wrong people.
You may also consciously or subconsciously avoid being on your own. Although it may seem like you are spending time alone, you could be avoiding connecting with yourself by spending excess time on social media (comparing yourself to others), watching TV but not fully engaging, or spending countless hours on the phone.
There is nothing wrong with doing all these things, however, the problem arises when we avoid connecting with ourselves and continuously looking externally to be fulfilled. Imagine if you have a best friend and you are always looking for ways to avoid him or her. Do you think the relationship would be an intimate or a distant one?
Relationships like these are likely to be distant and detached which could eventually become nonexistent. Similarly, it's the same with the relationship that we have with ourselves. If we are always looking for ways to distract ourselves, then we subconsciously begin to create a distance relationship with ourselves.
In some cases, people could begin not to like their own company and enjoy other people's company rather than their own. This type of dependency is known as codependency.
When we don't like ourselves we begin developing behaviours that demonstrate self-hatred, indulges in behaviours, or belief patterns such as;
not feeling good enough 
highly critical of ourselves
drugs/alcohol dependency or even codependent
eating disorders/ problems 
being highly stressed and overwhelmed 
lack of self-care / chronic self-neglect
self-sabotaging behaviour 
toxic relationships
We all have a desire to have successful relationships. It's possible to begin that process of establishing that when having a more healthy relationship with ourselves. Having a relationship with ourselves enables us to learn about ourselves and our emotions, set boundaries to be more assertive, and feel more fulfilled.
We all have an inner child. In some cases where our inner child has experienced trauma, abuse, or negative experiences during infancy or later in life, our inner child becomes wounded. Any wound needs to heal, so we need to heal ourselves from our past so that it does not impact the present.
If you have had a negative childhood or have been treated badly in your relationships, it's important to begin the healing process by not treating yourself the way the adults who were responsible for caring for you treated you.
When you begin to treat yourself in a similar way to the way that you were mistreated during your childhood, you are repeating the same negative cycle that you had experienced. You cannot always blame others for whatever pain you have experienced, as some of the adults may have treated you based on what they knew (this could be positive or negative).
How to overcome self-hatred
Identify the root cause
In psychology, professionals need to know the root cause of any negative learned behaviour that could be hindering your current behaviour.
Doctors provide a diagnosis for physical symptoms, and psychologists can similarly diagnose psychological issues. When you know the root cause, it will enable you to identify the psychological issues associated with self-hatred. Examples include;
low esteem
PTSD (post-traumatic stress disorder)
bipolar disorder
codependency
behaviours such as perfectionism, unrealistic expectations from parents, and comparing yourself to others
You cannot change what you don't know but can change what you know.
Be kinder to yourself
We all mistreat ourselves at some point in lives. However, when we continuously treat ourselves badly, it can be self-destructive. Look at ways that you can be kinder to yourself. One of the best ways to be kinder to yourself is by treating yourself as you would your best friend. Became more self-nurturing. We all have an inner child, so begin to nurture him or her as a loving parent would nurture their child.
There's a saying that "people treat you how you treat yourself". Being kind to yourself helps you to boost your self-esteem. Set small daily or weekly goals of things that you could do to be more kinder to yourself. Here are some examples;
Stop criticising yourself or putting yourself down. You can begin to stop self-criticism by using positive affirmations. For instance, if you normally tell yourself you're ugly, start looking in the mirrors and telling yourself that you are beautiful or handsome. Remember that what you tell yourself can negatively affect you, so positive affirmation can boost your self-esteem.
Avoid comparing yourself to others. Comparing yourself to others only makes you feel inadequate. This can then negatively impact your self-esteem.
Forgive yourself for things that you have done consciously or unconsciously which may have caused you emotional pain or things that you did in the past that you are not proud of.
Set some goals, so you can begin to live the life that you have always dreamed of. If you are struggling to do this on your own, then get a mentor or a life coach to help you.
Surround yourself with positive people. Negative people only connect with negative people, as they always want to be reminded of how terrible their life is. Positive people, on the other hand, look at the positive in most situations and learn from them.
If you believe that you suffer from low self-esteem, examine the type of people that you surround yourself with. It might be time to start changing your friendship circle to more positive people. Having more positive friends will encourage you to like yourself and support your growth. There is nothing attractive about feeling low and being around people that will bring you down.
Share this article with a friend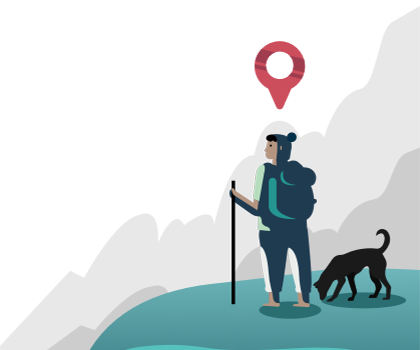 Find a therapist dealing with Depression