Low self-esteem
Why am I unhappy? The role of external influences
In today's fast-paced world, happiness is a goal we all strive for. However, a large number of the population feel unhappy and dissatisfied with their life. Happiness is a natural human desire and a basic need. Sometimes it can be difficult to understand the reasons which cause us to be unhappy, however, knowing reasons and triggers can often lead to finding solutions.
Social influences
The growing influence of social media has caused a significant number of people to compare and copy certain high standards of life, which can often be unrealistic to achieve due to limitations of time, finances and it is often the case that we lose sight of our 'real self' due to being heavily influenced. This causes us to be unhappy and as a result, we cannot act on what we may perceive to be our goals. As a result of social media, we can easily lose sight of what our original goals are.
Many people portray their lives on social media to be seemingly perfect and individuals intentionally or unintentionally will compare this with their own lives. This constant battle to look and be perfect is exhausting and leads to feelings of failure, inadequacy, low self-esteem and disappointment. 
What we see on social media is mostly not real, but due to repetition, these posts will lead us to have a distorted sense of reality. And we can lose the meaning of what's real and what's not. 
What we see are unrealistic beauty standards, physical appearances, and monetary success – and individuals might think they are not influenced but may subconsciously internalise these unrealistic standards, eventually and subsequently causing disappointment and unhappiness in life. 
We become so influenced by these external factors that we blindly follow certain routines without reflecting on what it is doing for us or if it is even making us happy and adding value to life.
---
Fantasies 
Have you ever watched a movie that stayed with you? Or loved a fictitious character so much that it almost felt real, or you even wished that you could meet or find someone just like that fictitious character? Or have you ever been so inspired by a fictitious character that you wanted to become like that?
When we see something or someone (fictitious) that touches us, we become influenced by it and may want to adapt its characteristics and personality traits. We may even fantasise about it and fantasies can lead to a lost sense of reality. When fantasies don't come true, we become unhappy, because we unknowingly form certain unrealistic expectations. 
Growing up in the 90's watching television and movies was one of the main sources of entertainment; it used to be a good time pass for that generation. As a grown adult now, when I reflect on my history and my life, I have learnt that some characters and movies stayed with me for quite some time. And that's what movies are selling – fantasies. I must admit, back in the day I tried to chase some of these fantasies, but they were unrealistic to achieve and only led to sadness and lost sense of my real self. 
Sometimes all we need is someone to listen to us respectfully and help us understand what our definition of happiness really is and what we need from life to feel contentment. 
A sense of purpose 
A sense of meaning and purpose is fundamental to human well-being. A lack of greater purpose and meaning in life can lead to feelings of disconnection and unfulfillment. Individuals who lack purpose also lack direction and may find themselves stuck in monotonous routines and cycles. A purpose will give a sense of direction which, if worked towards, will give a sense of fulfilment and achievement. 
Back in 2016, one of the most difficult times in my life when I was struggling emotionally, I decided to volunteer for the Samaritans. One night, after a very difficult phone call, I was driving home and that's when it hit me hard that there is so much more to life than my issue. That difficult phone call made me realise and opened my eyes to the fact that my issue isn't the biggest, there were people out there in much worse situations. 
Helping another individual gave me a sense of fulfilment, I felt content that I listened and supported someone and that was very meaningful for me. This subsequently became a purpose and meaning for me. I found contentment in supporting others in their difficult journey and chose to take this path as a professional therapist. 
---
Mental health challenges
Mental health issues such as anxiety, stress, worry, depression, and grief are the most common conditions we all face in today's fast-paced world. These issues, which is not an exhaustive list, disrupt one's ability to find joy and contentment and in fact lead to a sense of hopelessness. Unfortunately, mental health is still not an area talked about openly in some cultures and communities, this leads to individuals who suffer feeling isolated and, instead of asking for support, they may internalise their feelings. This will naturally lead to a poor quality of life. 
---
How can counselling/therapy help? 
If dissatisfaction and unhappiness continue for a longer period of time, it can lead to a person feeling numb. Therapy can help a person find their goals and build their self-awareness which helps to reach their maximum potential. Counselling enables people to understand their deeper emotions and build resilience.
It can help change lives and can be beneficial for everyone, whether you have a difficult history or need support gaining clarity of yourself or your situation. 
Talking to a professional in a safe, confidential and non-judgmental environment to explore your thoughts and emotions can be very beneficial. Sometimes all we need is someone to listen to us respectfully and help us understand what our definition of happiness really is and what we need from life to feel contentment. 
Share this article with a friend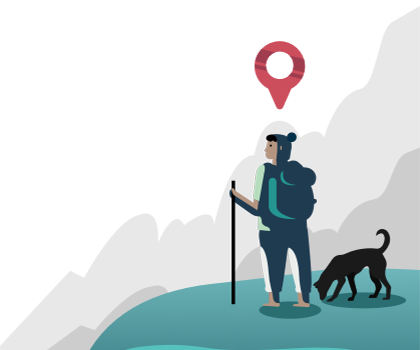 Find a therapist dealing with Low self-esteem