Depression
Loneliness can affect anyone, and we can combat it
Loneliness can be incredibly painful and debilitating, but it is one of those things that, sadly, doesn't get talked about enough. There can be shame in loneliness, but loneliness is something that can affect anyone and everyone. As such, I feel loneliness should be talked about more. This can help to reduce the feelings of shame and also help us all realise that loneliness is part of the human condition.
There are different types of loneliness. There is, of course, the type of loneliness that can be helped by society and social justice. This type of loneliness is when, due to issues of mobility, geography, or due to loss of family and friends, someone is very much on their own and doesn't see or speak to another human being, sometimes for days on end. Although there is more that can be done, there are lots of charities and organisations that help combat this (for instance, they run groups or offer befriending services). We can also, in our communities, keep an eye out for people who are in this situation and offer time, support and ideas for combatting loneliness. Not only does this help the person who is feeling lonely, but it also gives a sense of satisfaction and a greater sense of belonging for the person who helps out.
There is another, arguably less obvious type of loneliness. This is when we are not alone, but we feel lonely. It is possible to feel lonely in a room full of people. It is also possible for people who have family and friends nearby to experience loneliness. Often people don't like to acknowledge or talk about this kind of loneliness, because it seems confusing to feel lonely when we have people around us. But, like any type of loneliness, it can lead to depression, anxiety, and even suicidal thoughts. As such I think it's really important to acknowledge our loneliness and what can be done to combat it. A certain level of loneliness can be considered normal (for instance, when a loved one goes away for a few days), but if we are feeling lonely on a regular basis it is important not to push it aside and look at the reasons for it.
Feeling really lonely can be a sign that you aren't showing your authentic self to others so you aren't truly connecting. It can also be a sign of lack of connection due to numbness, which may be down to being depressed. Alternatively, loneliness can indicate that we are mixing with the wrong people. If we find it difficult to connect with the people we think are friends or colleagues in the workplace, it can be because they don't support our values in life. Recognising the causes for our loneliness can be really helpful in moving forward from it.
Counselling can be helpful because it can help us to look more deeply into the reasons for our loneliness, and it also gives us an opportunity, in a safe place, to practice connecting and talking about our feelings. It can also help us to understand our relationships better, which means that, ultimately, we are less likely to experience crippling loneliness.
It is also really important to have more conversations about loneliness in our communities, families and friendship groups, and to reach out to people who you think may be feeling lonely. Loneliness, and the feelings of shame people can feel as a result of it, is something that we can lessen by simply talking about it and connecting on the issues. Reaching out to others who feel lonely also means that we reap the benefits of that. If you are feeling lonely, don't ignore it. Listen to what it is telling you before it gets worse. We all deserve human camaraderie and connection.
Share this article with a friend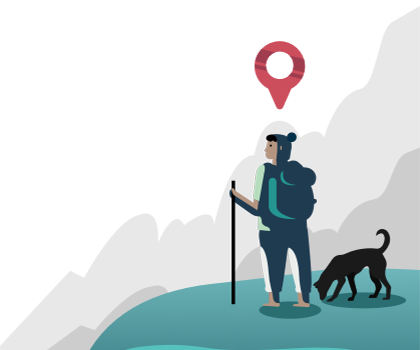 Find a therapist dealing with Depression