Abuse
Emotional, psychological abuse – How your self-esteem can be affected
Unlike physical abuse, the emotional and psychological scars are not immediately visible. The constant demands of an abusive partner can wear women down. As a result of this, women can develop symptoms such as difficulty sleeping, eating, anxiety and self-harm.
The impact of emotional and psychological abuse can be profound and long-lasting. Women may experience emotions such as grief, anger and fear long after leaving the abusive relationship.
Women as a result of abuse, lose control in their lives, to regain confidence and self-esteem. Women can learn to take back control. This process of empowerment being able to make decisions for self and others can help to counteract the intimidation and control many experience within abusive relationships.
Women can sometimes in abusive relationships change their appearance to please their partners or they are not able to go out with friends as they are made to feel guilty for not having prepared tea or done the washing. They can also be criticised with the care of their children. One woman described not being able to take her children to the hairdressers as the husband didn't trust her with her decisions around the type of haircut for the children. Years later when she had left the abusive relationship she still struggled with getting her children's' haircut and at times she caught herself thinking what would he say to this.
Tina, another woman describes being able to cut cheese the way she wanted and being able to choose what she watched on television. She is now able to do what she wants to do and not feel that she will be intimidated and controlled. Her control around day to day activities we all find as given, were restrained and as a result of this extreme power and control, Tina began to self-harm. Regaining her power and control after having left the abusive relationship has enabled Tina to stop her self-harming behaviour.
Feelings of powerlessness or hopelessness not being able to change the situation can also lead to feeling low and when this is a consistent feeling over a number of months and years this can lead to depression.  These emotions can sometimes overwhelm women. They then feel trapped in these abusive relationships as they feel they are not in a position to leave and may not be able to cope.
Women also lose their sense of identity in abusive relationships, one may feel that "I have lost the person I was before I met my partner" or "the light has gone." They have changed themselves so much that they do not recognise the person they see in front of them. You lose pleasure in the things you used to enjoy and you doubt the real you as you have got so entrenched in the way your partner wants you to think and feel.
Learning to build your sense of self, understanding and working with your needs and wants, discussing and exploring the abuse, the impact it has had on you and other relationships can help to rebuild your self-esteem and as a result of that your self-confidence.
Counsellors use various talking therapies to help facilitate this change.
Share this article with a friend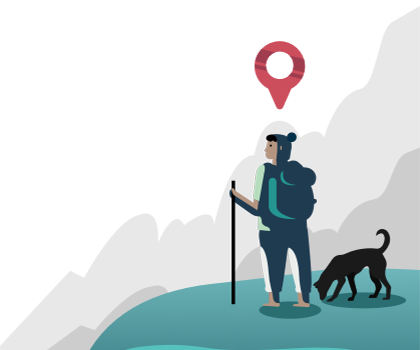 Find a therapist dealing with Abuse