Bullying
Coping with the effects of adult bullying
Bullying can have a profound and damaging effect on an individual. Whilst many people associate bullying as something that can happen during one's childhood, bullying doesn't just stop there. Bullying can be experienced by adults and may even be more common than you think. This article looks at what adult bullying is, the different types of bullying, the effects of it as well as the support available to help those who are experiencing it. 
What is adult bullying? 
A bully can be defined as someone that humiliates, intimidates, belittles, or oppresses an individual. It can be an abuse of authority that undermines someone and violates them, creating a hostile environment. You may be wondering, who can be an adult bully? The short answer is, anyone. However, it may include a boss/colleague, a family member, a social acquaintance, or a romantic partner. It is an individual who engages in abusive dynamics within relationships. 
Just as there are many kinds of people who are bullies, there are also several different types of bullying:
Physical bullying - This refers to any use of threat, harm, physical intimidation, or harassment. This can include an actual physical attack, a simulated attack (eg. someone raising a fist or throwing objects near to someone), personal space violation, or space entrapment for example. 
Verbal bullying - This is where someone uses words to insult, shame, or intimidate a person.
Tangible/material bullying - This is where someone uses their position of authority to intimidate, threaten or harass a person. 
Covert bullying - This is where an individual may seem amicable but may be insidious in their behaviour seeking to undermine a person, gossip or spread rumours, use cruel jokes about them, ridicule or embarrass them or use their facial expressions to be unkind (rolling eyes or making rude faces). They can also seek to exclude and isolate the person socially or in the workplace, for example. 
Cyberbullying - This is using emails, texts, videos, online platforms, or social media to verbally, tangibly, or covertly bully someone. 
What is the difference between bullying and harassment? 
It is important to understand the difference between bullying and harassment. While the effects may often feel similar, the main difference is the motive behind the conduct. The Equality Act of 2010 defined harassment as "Unwanted conduct related to a relevant protected characteristic, which has the purpose or effect of violating an individual's dignity or creating an intimidating, hostile, degrading, humiliating or offensive environment for that individual." 
These protected characteristics are: 
age 
sex 
religion or belief 
Bullying, at the moment, has no solid legal definition. However, it has pervasive effects and is incredibly damaging. Due to being motivated by individual differences, harassment is often easier to witness. By using targeted words, slurs and behaviours, harassment is often easier to confront and for quick action to be taken. 
Adult bullying works differently, it is often a range of subtle, underhand, and seemingly insignificant acts that can amount to intimidation and victimisation. Often, the victim of bullying will have a light-bulb moment, where they recognise that the actions of the bully have been happening for a long time. 
What are the effects of being bullied? 
Someone that is being bullied may feel an array of different emotions and it can have a negative effect on their mental health and wellbeing. Someone who has been or is being bullied may experience one or more of the below: 
stress 
depression or feelings of sadness 
anxiety 
feelings of worthlessness 
PTSD 
low self-esteem or confidence issues 
isolation or loneliness 
trouble sleeping 
Bullying can have a considerable detrimental effect on an individual and they may struggle to cope with aspects of their day-to-day life. The individual may seek to avoid the settings in which the bullying occurs. 
Bullying doesn't only just affect the victim. People that are bystanders to bullying can also be negatively affected. For example, one may experience feelings of guilt, fear, and anxiety. Witnessing someone being bullied can be traumatic and frightening for that person, and this can have an emotional and/or psychological impact. There is often pressure placed upon the bystander to respond and to protect the victim. This may not always feel safe. However, if it does feel safe to stand up to the bully, here are some ways you can do that: 
Work as a group - talk to others around you and gain strength in numbers to stand up to the bully. 
Talk to the individual in a private setting, informing them that you have noticed and disagree with their behaviour. 
Talk to the victim and show them you are there to support them. 
If the situation is increasingly uncomfortable, try to use humour to shift the focus of the situation. 
What support is available to someone who is being bullied? 
One way of combating the effects of bullying is to have counselling sessions. During these sessions, the counsellor will be able to establish possible triggers to any mental health concerns that the individual has. They will look at effective skills and interventions to help the individual support themselves. They can help them with assertiveness skills and resiliency methods. The counsellor will offer psychological and emotional support with compassion and understanding at the very heart of what they do. 
There are often physical health conditions that are triggered by the stress and anxiety of bullying - such as lack of sleep or pain conditions. Commonly, fear, stress, and guilt can exacerbate any underlying health conditions. So, it is important to reach out to your primary care coordinator to check your physical health. 
There are effective tools and techniques that work to help you to feel in control of your mental health. It is so important to practice good self-care. If the outside world is letting you down, at least you know that you are supporting and nourishing your body and mind. Examples of self-care include: eating well, exercising regularly, a healthy sleep routine, yoga, meditation or, journalling. 
Here at Hope Therapy, our trained counsellors are on hand to assist individuals in dealing with the impact of adult bullying. Our friendly and professional staff are equipped to help them effectively manage their mental health and wellbeing so that they can once again, enjoy their life to the fullest. For more information or to book an adult bullying counselling session, please feel free to contact us.
Share this article with a friend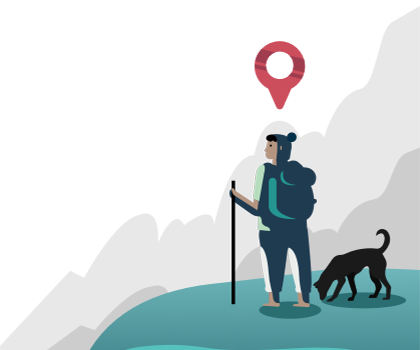 Find a therapist dealing with Bullying