Addiction
Addiction recovery
As people, we seem to live by the habits we form, and often these help to form structure in our daily lives. Habits do sometimes become dangerous, however, such as the addictive habits of using drugs, alcohol, food or gambling in response perhaps to life difficulties or to make yourself feel better. Habits like these are not easy to change.
Think about your own lifestyle for a moment – I imagine there are things that you like doing when you get up in the morning, like having a cup of tea or jumping straight into the shower. How would it be if your tea was replaced with water and you were told you couldn't shower until the evening. I imagine you wouldn't easily accept these changes to your habitual morning routine. You might feel resentful, resist and struggle to change your behaviour.
But what if you had no choice. If your habit was seriously affecting your health and you needed to make a change. This is the case for people who have become addicted to the use of drugs and alcohol, who engage in compulsive gambling and who have an eating disorder.
I can recommend the following 10 things to help you change a harmful habit:
1. Doctor: consult a GP if you need a drug or alcohol detox or if you have been under or over eating.
2. Food: learn to eat wisely. What you eat affects how you feel as well as your level of motivation. Take food seriously - eat a nutrient dense diet with plenty of protein, complex carbohydrates and healthy fats - limit your intake of sugar and stimulants like diet drinks. 
3. Exercise: consider gentle forms of exercise such as walking and swimming.
4. Stay calm: avoid intense "anything" which includes work, housework, gardening or exercise routines that start to become obsessive.
5. Plan: have a plan for each day, including a strategy for thoughts and urges about old habits you are trying to break. Be prepared.
6. Be willing: even if you don't feel like making a daily plan, have a go. Research shows this type of attitude reduces feelings of depression and anxiety… so what have you got to lose?
7. Sleep: don't worry if your sleep is disturbed – allow time for a pattern to establish. Lay down, rest, and use mindfulness to help you relax during the day or at night.  
8. Reward yourself when you manage something difficult and start building your sense of "I can".
9. Value mistakes: see what you can learn when things go wrong – don't beat yourself up and never say "I can't". Instead, see what you understand.
10. Get help: if you don't think you can do all this alone then seek help. Counselling coaching may be a useful place to start.
Share this article with a friend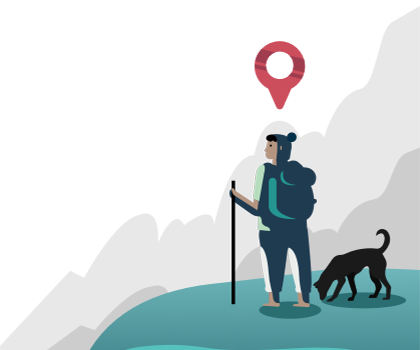 Find a therapist dealing with Addiction