Anxiety
How to support your teen in the run-up to results day
With A-level students due to collect their results on the 16th and GCSE results out on the 23rd, the next few weeks can be an anxious, stress-filled time for both teenagers and their families. Following the highly stressful weeks and months of mock exams, homework, and preparation, these in-between weeks can be an anxious time filled with nerves and what-ifs for not only the teens themselves but their parents and loved ones.
Taking this time to prepare before the big day can help not only calm your nerves but help you feel ready to help calm theirs too. Now is the ideal time to prepare for the worst (while still hoping for the best) so you will know what to say and do, not to mention where you can turn on the day to maximise the support available, help minimise their stress, and be ready no matter what happens.
Start the conversation early

The earlier you can start talking about the possible outcomes, the better. Building an open, honest dialogue is key to making sure your teen feels comfortable coming to you about any worries they may have about their upcoming results (or anything else that could be causing them concern).
Don't be afraid to ask how they are feeling and to let them know you are always there to talk. If you aren't sure where to start or think they may feel more comfortable opening up to a family friend, teacher, or someone else, encourage your teen to seek them out.
Try to make time to check in with them a little more than usual to make sure they aren't feeling overwhelmed – but do so without crowding them. A little extra reassurance can go a long way, but no-one likes to feel pressured. Use your own judgement to find a balance that works for them. If they aren't ready to talk, be prepared to give them the space they need. Let them know you are there to listen whenever they want or need to talk.
Prepare for the worst. Hope for the best
Be ready to discuss all possible outcomes. They may have received the grades they need to get into their first choice college or university course, but it's worth being prepared in case things haven't gone exactly to plan. It's important that they understand they not only have options but to also reflect and remind them of their strengths and successes outside of exams. While good results can mean an easier path to their preferred career or next step, they aren't everything.
Preparing what you can say, where they can turn, and who to get further advice from if the news isn't quite what they had hoped for can be the best way to remain calm and supportive when emotions inevitably run high. If you can, discuss their options over the weeks leading up to the big day. This can help them feel reassured, as well as helping dissuade some of their nerves around the countless 'what-ifs' that are likely to be plaguing their minds.
Try to think ahead, rather than focusing on could-haves. Perhaps they could have spent longer revising. Maybe they weren't feeling 100% on the day. Unfortunately, focusing on these can lead to more negative feelings and anxiety. Instead, try redirecting the conversation to what they could do in the best, worst, or somewhere in-between scenarios. Avoiding talking about the upcoming results might seem like a good idea in the short-term, but you both need to be able to face it sooner rather than later. If you can start the conversation now, this can make it easier to face any difficult conversations when the day arrives.
Don't be afraid to seek help and advice ahead of results day. Try talking to their school, college or UCAS to find out more about what your teen can do if their results aren't as expected. Remember: for GCSEs, A-levels aren't the only option. For A-levels, different universities and different courses have a wide variety of requirements, with many offering a foundation year as an option.

Avoid vague reassurances
Vague reassurances can be surprisingly counter-productive. By telling them everything will be fine or telling them just not to worry, they may feel like you are being dismissive of their worries, or that you do not feel their concerns are valid. If they seem stressed, talk to them and try to find out what is specifically worrying them. Act as a sounding board to help them talk through their concern and think through to see if the outcome really could be as bad as it seems in their head, or if there may be a simple solution.
Take their minds off of it
Try to offer distractions in the run-up to results day. Keep their nerves at bay by helping them to focus their mind on other things. Try doing something together, plan fun activities, or get away for a few days. Set some time aside to make them your priority.
In the wake of their exams, they could be feeling overly anxious, vulnerable, or alone. After so many months of revising and exams, it's understandable that they could feel at a loss of what to do in the limbo between sitting their exams, and knowing how they have done.
Try to help them take their minds off of it and focus more on the moment. There's nothing they can do but wait; if you have had the tough conversations around what could happen and have helped prepare them as best you can, it could be worth re-focusing their minds on something else in the meantime.
Encourage healthy routines
Overthinking and focusing on their upcoming results can lead to sleepless nights spent worrying. Encourage them to start (or continue) relaxing bedtime routines. Practising simple meditation techniques before they sleep can help to clear their minds and have a more relaxing night sleep, though, without practice, it can be a little tricky to get into the swing of things.
If they seem to have a lot of nervous energy, increasing their physical activity levels could help. Being more active can help decrease feelings of stress and anxiety while increasing feelings of physical wellbeing. Encourage them to continue or start a simple new exercise routine, or turn it into a bonding experience together. These six easy to master everyday yoga poses can help lower stress, improve calmness and uplift their mood.

Respect their boundaries
Not all teens will want, need, or be ready to talk. Give them space if they ask for it, but make sure they know you are there for them if they need you. This could mean hanging back on results day as they may want to open their envelopes with friends or alone. When they are ready, they will share the news – and how they are feeling. A little patience can go a long way.
Keep calm and carry on
It may sound hard, but try your best to remain calm and strong for them. Speaking to their teachers or lecturers beforehand, or finding out more about what options are out there if things don't go according to plan can help. There will be time to acknowledge and work through any worries or concerns you may have once you have worked through things together. The more prepared you are, the calmer you can be if your teen needs that extra support and advice.
Try not to…
While there are a lot of things you can do to support your teens before results day, there are also plenty of things you might want to try and avoid if at all possible. If you can, try to avoid:
Comparing their results with siblings or friends. Just because an older brother or sister did better than expected, doesn't mean they will have the same outcome. Comparisons can add needless pressure, so avoid where possible.

Focusing on just the outcome. Acknowledge the effort they have put in along the way. The final result isn't the only part of the process that matters; the months of hard work, dedication, and effort are worth acknowledging. Consider: even if they could have done better on the day, does focusing on this have any positive effects right now? Or could it exacerbate negative feelings?
Share this article with a friend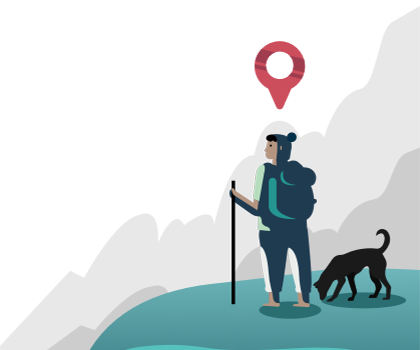 Find a therapist dealing with Anxiety