Anxiety
An interview with Rubyetc – 'It's All Absolutely Fine'
Rubyetc is a 22 year old illustrator, who focuses on everyday life, in particular her experience of mental health. She draws anything from awkward public situations and self-portraits, to more serious topics, such as depression, body image and anxiety.
But Ruby puts a spin on what is often considered a private, unspoken topic. Mental health is very important and while it is becoming more talked about, ruby's illustrations are relatable and add a comic value to the otherwise negative scenarios.
We caught up with Ruby to hear more about her work.
At what point did you start illustrating your thoughts and experiences with mental health and why?
I began drawing about my experiences when I was 18 or so. I didn't have a particular intention at the time, other than wanting to make things that would make me laugh. I found that drawing through difficult times was a good way to express what I couldn't always verbalise, so it became a bit of a communication tool too.
You're young to have such an open mind and awareness of the importance of mental health, why do you think this is? Did something change to help you reach this point?
I think anyone who lives with chronic illness usually develops knowledge and insight by default, just through living with it for so many years. I have been lucky to have a lot of support from family and professionals – that's helped a lot.
Your illustrations depict very real feelings in a relatable, more comical way. How do you hope your book will affect others going through a similar experience?
I don't expect it to be life-changing or anything, but if it makes people laugh or feel reassured that they aren't the only one going through this, then that'd be a lovely thing.
What would you say to a young person having a hard time, but is too afraid to seek help?
There's no hierarchy of suffering and your problems are valid. Talking about what's going on isn't a sign of weakness and although accessing help isn't always straightforward, that in itself doesn't mean you aren't deserving of it.
A very big thanks to Ruby for taking the time to speak to us, you can order her book, 'It's All Absolutely Fine' on Amazon, out now. If you've got the book, let us know your thoughts in the comments below!
Save
Save
Save
Save
Save
Save
Save
Save
Save
Save
Save
Share this article with a friend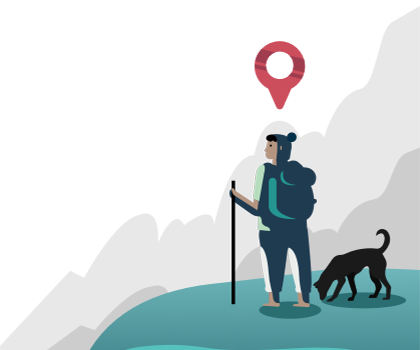 Find a therapist dealing with Anxiety