Abuse
Young people and unhealthy relationships
Unhealthy relationships can start early and last a lifetime. Young people sometimes think teasing, name-calling are "normal" part of a relationship. These behaviours can sometimes escalate and develop into more serious forms of violence.
Young people are sometimes afraid to tell friends and family. Domestic violence amongst young girls can constitute stalking, physical, sexual, psychological or emotional violence within a dating relationship. With the prevalence of social media, a lot of the abuse can happen online too.
Often young girls find it difficult identifying controlling behaviour by a boyfriend as they find the jealousy and wanting to know their whereabouts as an attractive and loving relationship.
In 2009 NSPCC survey, one in 4 girls aged between 13-17 reported experiencing intimate partner violence, one in nine females experienced severe physical violence and almost three quarters experienced emotional abuse.
As young people develop emotionally, they are heavily influenced by experiences in their relationships. Healthy relationships can have a positive impact on teenagers' emotional development. Unhealthy relationships can have severe consequences, short and long-term on the teenager.
Young people who experience unhealthy relationships, are more likely to experience, symptoms of low mood, depression and anxiety, use of drugs or alcohol, involvement in antisocial behaviours or thoughts of self-harm such as suicide.
Young people learn how to behave in relationships through adults in their lives, their friends and the media.
Factors which increase the risk of an unhealthy relationship amongst young people are:
Believe that violence is acceptable in relationships
Higher tolerance level or acceptance to domestic violence as have witnessed or experienced it in their home
Use of drugs or alcohol
Anxiety, insecure attachment, depression or other symptoms of trauma
Partner is suspicious, not trusting and lacks respect for you
Lack self-esteem or self-worth
 If you are in danger, call 999. The police can help you stay safe. The abuse is not your fault. He will make you feel like it's your fault and you made him behave this way. He alone is responsible for his own actions. Talk to someone you can trust, he may make you feel like nobody will believe you, intimidate you and call you derogatory names. He is planning to break you down because if he has broken your self-esteem, self-respect and isolated you from all your friends and family then he knows that he can manipulate and control you as he is all you have left.
Reach out to professionals around you and talk. Do not be ashamed or cover it up as you have done no wrong.
Share this article with a friend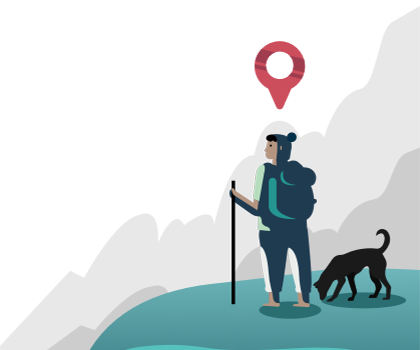 Find a therapist dealing with Abuse