The psychological effects of traumatic events such as the Manchester bombing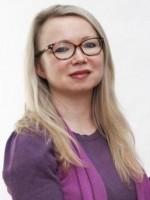 Everyone was shocked by the atrocities experienced as a result of the horrific bombing at a concert in Manchester. Many innocent lives were lost and dozens more were injured as a result. Damage from trauma is not necessarily skin deep. Some wounds penetrate through to our minds, leaving lasting damage which can be just as debilitating, if not more so.
The Manchester concert bomb is an extreme example of the traumatic events that can affect us all at some point or another in our lives. Other examples include accidents, abuse, attacks, burglaries etc.  Even witnessing horror like this can be traumatic.
As a result of being exposed to trauma, be it directly or indirectly, some people may go on to develop a post-traumatic stress reaction (PTSD). Symptoms of PTSD include:
Mentally rehearsing the trauma frequently (e.g. as in nightmares and flashbacks).
Avoiding anything specifically related to the trauma.
Losing interest in engaging in life and feeling hopeless about the future as if it's pointless.
Often feeling tense and irritable.
It is vital to seek professional help should you or someone you know be experiencing PTSD symptoms. Left untreated this issue tends to worse and can become even more debilitating. Cognitive behavioural therapy (CBT) has been scientifically evidenced to treat PTSD.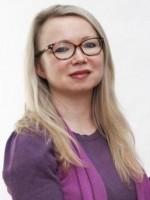 Vickie Norris MSc, PG dip CBT, PG cert CBT, BA hons.

Vickie is a BABCP accredited CBT psychotherapist with 17 years experience in mental health who specialises in treating anxiety related conditions.… Read more
Located in Epping and Loughton.
Can also offer telephone / online appointments.
To book an appointment, please get in contact: