Trauma
The Hamas/Israel conflict in the therapy room
Is the conflict in the Middle East affecting you? It has certainly been a common theme brought by all my clients since the conflict began.
The feelings stirred by the conflict have not escaped me either but I am able to leave these outside of the room and focus on what's going on for you.
Whether you are Jewish or Muslim or neither, have Israeli connections or Palestinian connections, friends on both 'sides', work colleagues with opposing views... whether you've been on marches or not, whether you feel threatened or feel like threatening... a core feeling of helplessness abounds.
You may be living in fear for the first time for your and your family's existence in the UK or anywhere. You may be feeling for the first time in a long time, or ever, that you're not really accepted.
Whatever you are feeling - the therapy room is a safe place to express all of your feelings and get to talk about what's going on for you without fear of judgement or retribution, without spreading the fear or your pain. 
It's a lot to bear on your own, and you don't have to. I can hold the safe space for you. You can express feelings that you might not feel able to express in your day-to-day life. Your anger, your fears, your pain. There's nothing that is not welcome in the room.
Some clients of Muslim faith or with Muslim ancestry have talked of feeling like the world's against them, again, bringing up feelings of what it was like after 9/11. Perceiving the looks of others very differently than a couple of months ago. Feeling that, despite being born in the UK with mixed heritage parents, they'll never truly be accepted or seen as British in the same way as a white person. Suddenly feeling on the outside, separate, an unwanted detachment. Wondering where home is. Wondering how many generations of their family will it take for them to be on the 'inside', finally.
Other clients have talked of feeling for the first time in their lives how easily they could be wiped out, how the holocaust could so easily be repeated... the feeling that there are so many who would not stand in the way of their obliteration, that there are so few of them, even with a supportive government, who would actually be able to stop their destruction if it was the will of the people. And if the government did change, voted in by an increasingly hostile electorate... how quickly could lives be turned upside down? Whilst they were aware of antisemitism and the odd attack - never before had they felt the existential threat in the way they do now. How they suddenly can see how the US constitution and right to bear arms to protect individuals from the state... how that seems to make sense now - realising how completely defenceless they are to aggression, unable to protect their families.
Two 'sides', with very human feelings and fears, are far more similar than their differences. Both wanting to hide a part of themselves in some ways in order to survive, conflicting with their organismic desire to thrive... an internal conflict that causes psychological distress expressed in the form of anxiety and depression amongst others.
Feel free to contact me or any of the qualified therapists on Counselling Directory to give you the space to explore your feelings and release the emotions from affecting your mind and body.
Share this article with a friend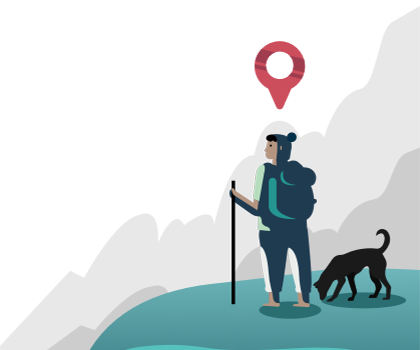 Find a therapist dealing with Trauma