Relationship problems
Relationship counselling for family members, friends and couples
Relationships are the bedrock of our lives, they help to shape us as people, contain us and our emotions and are fundamental to our overall well-being. When we think of relationship counselling we often think of it being exclusively for romantic relationships, but relationship counselling can also offer support to our relationships with our family and friends.
Healthy relationships contribute to our emotional and mental well-being, providing a support structure when times are hard and celebration when times are good and joyful. Whatever relationships you have can be vulnerable to difficulties when there are misunderstandings, conflicts and communication breakdowns. Relationship counselling can offer a safe space to address issues you are experiencing constructively.
---
What can relationship counselling offer?
Relationship counselling can help equip couples, family members or friends with tools to:
Communicate more effectively. It can provide a place to practice expressing their feelings and listening empathically.
Deal with conflict and encourage compromise and find a middle ground.
Navigate change whilst still communicating and maintaining connections, even when things are difficult.
Rebuild trust in relationships where trust has been lost.
Define and respect personal boundaries, preventing overstepping or emotional burnout.
Of course, sometimes what is best is for people to go their separate ways or create more distance within their relationship. Relationship counselling can help you to navigate this and explore what is the best way forward for everyone concerned.
Relationship counselling can take place in person or online. Sessions can vary in length but are normally between 50 to 60 minutes long. The number of sessions you will need will depend on what you bring to the counselling, and is something that you will discuss with your counsellor.
Things to think about before you start relationship counselling
Are all parties happy and willing to participate in counselling, to explore their thoughts and emotions? Talking about how we feel can be incredibly difficult, and this is not to say that it won't be challenging for people, but they should be open to the process. Is this the right time for everyone?
Are there any goals for the relationship and the counselling? For instance, has something happened that you need to address and resolve, or do you want to work on improving your communication or a certain aspect of your relationship?
Managing your expectations. Relationship counselling is not a magic fix, but a process that may take time. It is important to be realistic about your expectations.
You may want to have individual therapy as well. Counselling can bring up difficult emotions and memories, sometimes it will be best for you to look at these in counselling on your own.
Financial and time commitment. Relationship counselling can be costly and it requires a time commitment. Consider how this might impact you and that those involved are happy with the arrangements.
The logistics of sessions. If you are seeing a therapist face to face, consider how you will travel to the session – will you arrive separately or together, and what will you do afterwards? Who will pay for the session? If you are seeing a therapist online, consider how you will manage this. Will you be together in the same room, or separate? Think about technical difficulties that might occur. Also, think about how you will manage what you will do after the session.
If you have any concerns about embarking on relationship counselling you can always speak to the counsellor you have chosen before the session.
I offer relationship counselling. You can find out more about me and the counselling I offer on my profile. If you would like to make an appointment with me to explore if I would be the appropriate relationship counsellor for you please get in touch.
Share this article with a friend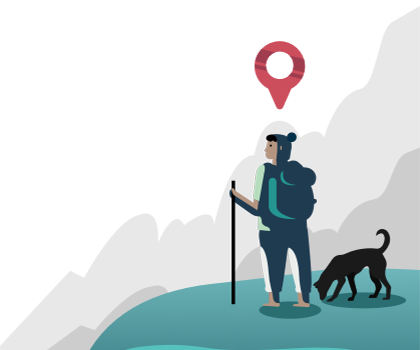 Find a therapist dealing with Relationship problems