Abuse
"I am not a victim. I am a survivor."
In 1981, I was sexually abused by the restaurant owner who had befriended my family on holiday. I was nine years old.
I lived with my mum, stepfather and my two brothers. Every other weekend I would spend with my biological father. My parents separated when I was three years old, and I was happy with my life.
Some of my earliest, happiest memories were of the weekends with my father. I idolised him; he was my prince, my hero and someone I couldn't wait to see every other weekend.
In 1984, shortly after starting senior school, my father picked me up for the weekend as normal. I was 12 years old. After a short drive, he stopped the car. He told me there was a "problem in our relationship". I had an instant sick feeling. I wasn't really sure what a "problem in our relationship" meant until the next night when he called me at my home and told me he couldn't have a relationship with me again until I was older.
My father abandoning me out of the blue has affected my relationships ever since. That day haunted me. Within 24 hours, I had gone from giggling with excitement to see my father and the next minute I was broken.
I struggled to make decisions for a very long time after my father left, for fear of the consequences. Life became a sea of darkness. I was a nervous wreck and suffered from huge abandonment issues. Fear of being rejected stayed with me whilst I was growing up, all through my young adult years. I avoided personal conflict and never knowingly put myself in that position of vulnerability again.
Being sexually abused at nine years old and my father abandoning me took its toll. I went off the rails at school, at home and with myself.
I was becoming more and more confused by the rejection, abandonment and sexual abuse, I lost my memory for a big chunk of this time of life and just cried. The once happy child was fading away and, in her place, I became a withdrawn, nervous and sad girl. I was hollow and lived on a knife's edge. It became a trigger for cleanliness and I started to need a bath before bed. It's a ritual that I still do now before I go to bed - at the age of 46 - but now I enjoy the relaxation of the bath.
High school became a troubling time. I failed miserably at school, I had no enthusiasm. Ironically we had chosen the school I went to in Maidenhead because it was close to where my father lived. But after he left, I had no enthusiasm for attending. I was a naughty child from the start and it wasn't long before I was labelled a juvenile delinquent and sent to a child psychologist.
In 1985, aged 13 I fell into a sexually abusive relationship with a much older man who, up until this point, had been known to my family and someone I completely trusted. He took advantage of me; he groomed me, became my friend. He became my missing father figure, he knew what he was doing. I suppose I liked that someone showered me with affection and gifts. But there was a price to pay; I was degraded, tortured, raped and manipulated.
He controlled my every move. He would follow my bus to school and watch me get off and go in through the gates. He would be there when I got on the bus to come home and followed the bus back. He was obsessed. He would manipulate me to sneak out from my parent's house in the middle of the night. He would drown me in alcohol and drugs. I can still remember that smell on his breath, the smell in his car, the music he played.
In 1987, aged 15/16 I started to realise right from wrong and I mustered up my strength to step away from him, but it wasn't easy. He was everywhere I went. He showered me with gifts (diamonds, money, clothes, perfume) to keep me quiet about 'our secret'. He would threaten me and sometimes lock me in his car and travel at high speeds along dangerous roads. At times I was never sure I would survive his raging temper and other days I didn't care if I lived or died. I spiralled into an abyss of darkness, afraid to talk, scared to let go of the deep dark secrets inside of me.
Through my recovery years (therapy), I have learnt to forgive. I have understood that my perpetrators need help and I understand I am not a victim. I am a survivor. I believe I was in the wrong place at the wrong time with the wrong people but I also believe I have been taught valuable lessons that can now help many others. I am open to therapy at any time and I encourage others to speak up. It is OK not to be OK. We can't fight pain with pain.
I started my therapy in 1994, aged 22, and I also launched my business and in 2018 I published my first self-help book 'Don't Hold Back'.
I am now an entrepreneur running a series of lifestyle businesses. I am a motivational speaker and offer presentations that give thought-provoking and motivational challenges. I have worked with the BBC, That's TV, and more recently on my new YouTube Channel 'The Emma-Jane Taylor Show' on bringing about change and diversity to my viewers. I present the Mid-Morning Matters show for Marlow FM Radio and am thoroughly enjoying my freedom.
I feel liberated since I found the confidence to speak up. I have opened many doors of opportunities and learnt to support many others who are suffering in silence. I always said if my story could help one person then it would have all been worth it.
Find out more about Emma's mentor work and learn more about her businesses. 
Share this story with a friend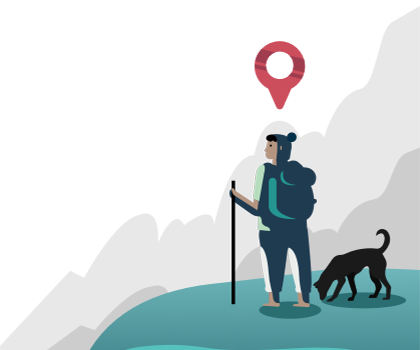 Find a therapist dealing with Abuse