Anxiety
New lockdown restrictions: Is face to face therapy still open?
A national lockdown is in effect for at least six weeks from 5th January. People must stay at home and only go out for essential reasons. You may only leave your home for work or volunteering if you cannot reasonably work from home.
The COVID-19 pandemic is proving to be stressful for many people. Fear and anxiety about the disease (and its new strains) and what could happen can be overwhelming and cause strong emotions in adults and children alike. The changes that are happening because of the pandemic, and the ways we try to contain the spread of the virus, can affect anyone.
In addition, public health actions such as social distancing can make people feel isolated and lonely, which can further increase anxiety. It can also be stressful to be separated from others if you have been exposed to COVID-19 or have received a positive test result. However, these actions are necessary to reduce the spread of COVID-19.
The key, then, is to try to cope with this stress in a healthy way. It will make you, the people you care about, and your community stronger.
Your emotional response during the pandemic will depend on your background, your social support from family or friends, your financial situation, your health and emotional background, the community you live in, and many other factors. 
Emotional reactions may include:
Mixed emotions, including relief.
Fear and worry about your own health and the health of your loved ones.
Stress from the experience of having COVID-19 and monitoring yourself, or being monitored by others.
Sadness, anger, or frustration because friends or loved ones have fears of getting the disease from you, even though you are cleared to be around others.
Guilt about not being able to perform normal work or parenting duties while you had COVID-19.
Worry about getting re-infected or sick again even though you've already had COVID-19.
Other emotional or mental health changes.
How can I look after my mental health?
Taking care of your friends and family can be a stress reliever, but it should be balanced with care for yourself. Helping others cope with their stress, such as by providing social support, can also make your community stronger.
During times of increased social distancing, people can still maintain social connections and care for their mental health. Phone calls or video chats can help you and your loved ones feel socially connected, less lonely, or isolated. Another helpful outlet is counselling.
Can I have face to face counselling?
There is scope for face to face counselling to take place, under the exemptions for retail businesses 'providing services relating to mental health'. However, workplaces and spaces should follow COVID-secure guidelines (BACP, Jan 2020).
What do I need to consider?
You should check your counsellor has followed all the necessary guidelines with counselling space offered during lockdown if continuing face to face work. When you contact them, check which safety measures will be taken to provide you with a safe place. Ask if you're unsure. Keep yourself safe.
They should be able to offer you a guarantee that their space is cleaned after each client, offer face coverings and hand gels, and track and trace for business scan code. There should also be good ventilation within the space and the ability to maintain a two-metre distance.
The counsellor should be able to provide an alternative medium to face to face sessions should you have to self isolate, such as online counselling (e.g. Zoom) or therapy sessions over the phone. This needs to be in your agreement with them at the outset.
Share this article with a friend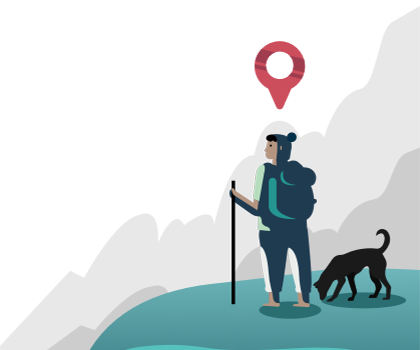 Find a therapist dealing with Anxiety