Relationship problems
Looking after your relationship and marriage
Spending more time together in an enclosed space during the Lockdown unlocked some truths about our relationships. We all struggled with challenges that were necessary but not always welcomed and understood. During an era resembling nothing ever experienced before, our relationships were put to the test. How we come out of the pandemic period will indicate the genuineness and strength of our marriage and close relationships. 
No marriage is perfect and usually, a strong bond is built on the solid foundation of a few extremely important components, or in other words, our shared values. Very often we do not think of what holds our relationships together and we spent even less time strengthening the bond and expand our togetherness.
The relationship values
Having a fulfilling intimate connection does require some hard work and commitment. Knowing where to focus our efforts will help nurture not only the intimacy we have together but also our individuality. The values of love and acceptance, honesty, respect, faithfulness, forgiveness and compassion and freedom are the some of the main building components in any relationship.
Love and acceptance
Experiencing love for the other and the best parts in them that compliment your shared life and experiences and at the same time, have the brave acceptance of their humanity and imperfections.
Honesty
Tust is fragile to rebuild but if never broken is stronger than any protection a marriage can have; honesty requires dignity.
Respect
Giving genuine appreciation to your spouse, recognising their individuality and independence and never overstep and take advantage.
Faithfulness
When facing relationship challenges, looking out of the marriage to soothe your ego or meet your needs is an act of betrayal; affairs can only inflict pain to all that are directly or indirectly involved in the situation; rely on and trust in love and honesty to help you resolve and move on together.
Forgiveness and compassion
Treat your partner the way you want to be treated; no one is a saint and we all make mistakes, but a hug is often welcome.
Freedom
Allowing your partner to grow and be themselves; controlling and restrictive attempts are linked to your own insecurity and low self-esteem.

The relationship traps
The presumption that the initial 'head over heels' passion will continue just because we fell in love, generally, is to wear thin as challenges of everyday life and of greater impact, such as the COVID-19 pandemic, sweep our dreams away and we start to fall short in the commitment to one of the most important things in life – our marriage. 
Under stressful circumstances it is almost automatic to revert to old ways that have their origins in the past. We may start to act in a self-defeating manner without realising the damage our conduct may inflict. Recognising the four behaviours that contribute to unhappy relationships can be the first step to protect your marriage:
1. Criticism and put downs
Finding faults in others may make you feel better about yourself for a moment but eventually will drive your partner away. No one wants to live under the hurtful eye of a critic. 
2. Defensiveness
It has so many different presentations. Watch out for the word 'but' in the communication with your spouse as usually it will be followed by an excuse, leading to a deadend and inability to move on in the marriage.
3. Contempt
The habit of displaying contemptuous anger is a toxic communication mistake, when not addressed, kills the most important ingredient in the relationship - love. Contempt and love cannot live under the same roof.
4. Stonewalling
Giving the 'cold shoulder' and withdrawing emotionally from the relationship is like closing the door to trust and reliance on one another. The spouse giving the cold shoulder becomes hostile and emotionally unavailable while the one on the receiving end feels cut off, alone or even helpless.
One of the significant psychological needs is the need for connection, and marriage is the most intimate union that meets this need. When we withdraw from our partner, isolation and loneliness can take place and from there the snowball effect can result in significant decline in well-being and even in mental health conditions such as anxiety and depression.
We are wired up for connection and by looking after our relationships we are really looking after our mental health and well-being.
Share this article with a friend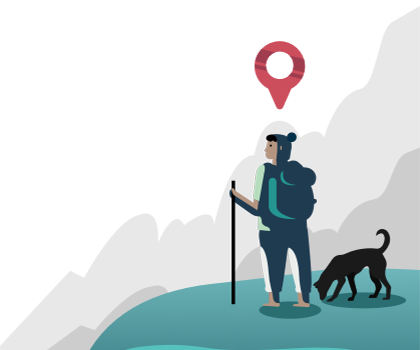 Find a therapist dealing with Relationship problems