Addiction
How to recognise and recover from shopping addiction
Do you think that you have a problem with shopping - not just the money you spend but also the amount of time the activity consumes?
So-called 'retail therapy' can often be dismissed as a 'first world problem' and, as a result, there can be heightened shame and embarrassment about seeking help for the problem. In developed market-based economies, there can be extremely compelling neuro-marketing techniques at play when shopping, whose goals are to predict how we spend. Examples are brain scanning, which measures neural activity, and physiological tracking, which measures eye movement and other proxies for that activity.
There are many subconscious consumer decision-making processes that companies seek to employ when we are shopping. In some respects, it is not surprising that we struggle with such powerful cues to spend and to consume.
---
The 4 Cs of addiction
When assessing your shopping behaviour, it can be useful to refer to the 'four Cs of addiction' to determine whether it has become problematic or not. Shopping is something we all have to do to survive, in one way or another, so we can't enforce a complete abstinence-based treatment solution (unlike drugs and alcohol), regardless of how troublesome the activity is. Determining whether it is a problem can be potentially more difficult, therefore, compared to substance abuse.
Compulsive
This could be when your shopping behaviour occurs even when you had not planned to engage in the activity. For example, you had no intention to embark on a shopping spree but ended up in the shops (or online), seemingly by default, almost as if you started shopping in your sleep. You could be experiencing a lot of guilt and self-recrimination following a shopping episode and this leaves you feeling depressed and anxious.
Control
Loss of control could be when your shopping activity fails to stick to preset spending limits and within time boundaries. There might also be spiralling debt, increasing shame and discomforting guilt associated with shopping sprees.
However, it can be difficult to acknowledge that increased shopping activity is based upon pleasure and possibly to escape from difficult feelings. Rationalisation is often a feature of addiction, and this is when you might tell yourself that you really need to buy things such as essential clothing or foodstuffs, and that your shopping is actually manageable.
Continuation (despite negative consequences)
Shopping ceases to be fun when there are increasingly negative consequences occurring in your life as a result of more frequent spending. In addition to mounting debt, perhaps your shopping is leading to real-life intimacy issues in your romantic life and your relationships in the home are suffering as a consequence?
Your sleep might also be suffering as a result of worry about money matters, and your general health is also taking a downward spiral. Your work life might be compromised from the increased rumination associated with shopping. Colleagues might sense that your mind is not on the job and this is leading to performance concerns and potential disciplinary encounters.
Craving (or mental obsession)
Craving usually involves mood swings and irritability when denied the activity. This characteristic is usually associated with chemical addiction, rather than behavioural addictions. However, it may be that your desire to shop represents a negative urgency and a form of impulsivity. The question to ask yourself is whether you can effectively manage the feelings you're experiencing in the present moment, or do you feel the need to escape into a shopping spree, as otherwise, you won't cope.
A note on bipolar disorder
It's important to rule out whether or not problematic shopping takes place during a manic episode. It would be helpful, therefore, to liaise with your doctor if you suffer from bipolar disorder or fear that you might.
---
How can counselling help?
The first step in counselling could be to identify your problematic and out-of-control compulsive behaviours. This will inform the triggers and cues for your shopping as well as help to develop positive coping strategies. It could be that compulsive shopping has been a means for you to cope with difficult feelings, and could also be a trauma response.
It's important, therefore, to determine the function of your shopping. Could it be a way for you to fill a void, numb your feelings, boost your self-esteem, experience pleasure or boost your self-image? Everyone is unique and it's important that your counsellor is open-minded and non-judgmental and not stuck rigidly to particular modalities in the counselling sessions. 
A shopping reminder card could be useful to develop. This would ask:
Why are you there in the shop (or website)?
How do you feel?
Do you need this item?
How will you pay for it?
Where will you put it if you do end up buying it?
This can help to bring about greater intentionality and purpose in your decision-making and more mindfulness about what you buy. A personal finance plan can also help to restructure your relationship with money which can guard against impulses to shop.
Share this article with a friend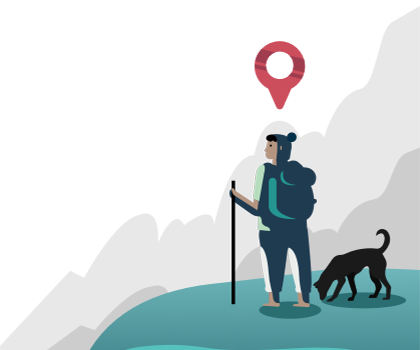 Find a therapist dealing with Addiction