Trauma
EMDR therapy
Eye movement desensitisation reprocessing (EMDR) is recommended for post-traumatic stress by NICE. The therapy involves using eye movements, taps, or buzzers to create bi-lateral stimulation, and access the traumatically-stored information and to reprocess it. In essence, this means the material is processed so it can be stored in your long-term memory, rather than being held as an experience that can be launched into should a triggering event (a smell, sight or sound, events /words, or even a place) be activated. At the same time, EMDR taps into your adaptive information processing system (AIP) which is the part of your brain which regulates your experiences.
Trauma is stored as an overwhelming fragment that was too much or too distressing to process at the time it occurred. This may mean you struggle with usual daily functioning. For some people, sleep is disturbed or nightmares are experienced. Some people have flashbacks when they feel as if they are experiencing the trauma again. Thoughts and feelings, or even body sensations, may focus on the traumatic event and influence your mood or ability to function. You may have negative thoughts related to how you got through the experience.
Trauma is stored in a way that does not allow adaptation, so engaging with the AIP supports your making sense of it; of adapting to what has happened. The therapy initially involves taking a history - looking at how you cope with strong emotions and building your resources to ensure you can calm yourself when the reprocessing begins. Reprocessing continues after the session, so it is important to ensure you have good coping skills, have some trust in your therapist, feel that EMDR is what you want at this point and that you have space in your life to attend sessions and manage afterwards. The therapist will help you identify the target for the work and explain the process. For some people, there may be several targets, and you will decide where to start. Clarifying the target and what you would prefer to think about yourself when you remember this incident are important steps in the process.
Reprocessing is interspersed with stops; this is where you report what you are experiencing. This brings you into the present and allows you to avoid immersion in the traumatic material. The therapist will check in with you at each session to see if anything has arisen in the interim period. It is helpful to note down any changes, as these may affect the reprocessing.
EMDR is different from talking therapies, and reprocessing does not involve the therapist analysing or picking up on what you report unless it is preventing you moving forward. When you and the therapist are clear that you have reprocessed the target, this is checked and the future is considered. This allows you to test out if the trauma has been reprocessed successfully several times so that you can feel confident about coping outside of the therapy.
EMDR therapy has been reported to help with other issues and can be accessed nationwide.
Share this article with a friend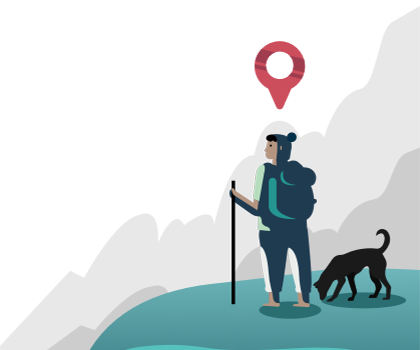 Find a therapist dealing with Trauma