Why bullies don't apologise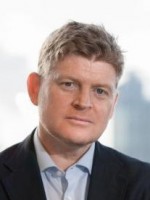 Bullies, like other toxic people, will lie, deny, intimidate and seek to undermine before apologising. To apologise would be to acknowledge and be accountable for their inappropriate behaviour. Toxic people do not want to do this. They would rather behave in a way that is not subject to scrutiny.
Bullies usually abuse their power. They are often in a position of authority so take advantage of the power imbalance. This is when people in the workplace, given positions within the hierarchical structure, bully people lower down the chain in order to feel better about themselves. But that power imbalance could also result from a dominant position within the family, social circle or team sport. 
Bullies can also be passively aggressive. This is when their behaviour is an indirect expression of hostility. There is much dispute about what causes passive aggressive behaviour. It could be seen as resulting from childhood factors such as a dysfunctional family environment where it was not safe to express frustration or anger. Often people at the head of organisations, whether in the private sector, government or charity sector, mirror their dysfunctional early life in the way the organisation is run and managed.
There is little benefit in arguing with toxic people as they will be intent on twisting the story, misrepresenting what took place and will often do it so passionately that they end up actually believing their own nonsense.
The key is not to adopt the victim mode when dealing with bullies. Bullies are essentially cowards who will not challenge their match. They will only target people who they suspect will not hold them to account or give them a taste of their own medicine.
Stick to the facts when confronting bullies in the workplace and try not to play their game by getting emotive. They like to feel like they have control over your emotions. Keep accurate notes of the bullying behaviour. The notes will be more useful the more extensive they are. Think of recording the bullying episodes the way a camera would see what happened and seek the help of a trusted colleague.  
Counselling and psychotherapy can help you to find the qualities to empower yourself so that you will less at risk of being bullied. Bullies will no longer see the sign over your head that says I am afraid of being bullied. You can have a stronger awareness of your own boundaries and can be more assertive. You can display a more confident presence in situations that once induced anxiety and fear.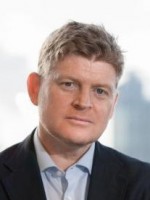 About Noel Bell
Noel Bell is a counsellor/psychotherapist based in London who has spent the past 20 years exploring and studying personal growth, recovery from addictions and inner transformation. Noel draws upon the most effective tools and techniques from the psychodynamic, cognitive behavioural (CBT), humanist, existential and transpersonal schools.