Anxiety
Rising number of university students reaching out for support
This term there is a record number of students moving away from home to begin university. There are warnings however that more students are struggling to cope with university life, as a sharp rise has been noted in the demand for counselling.
With this increase comes questions about whether or not universities are doing enough when it comes to providing emotional support for those with mental health concerns.
Ruth Caleb is chair of Universities UK's mental well-being working group and she says that the demand for counselling services are rising annually by about 10%.
Vice chancellor of Buckingham University, Sir Anthony Seldon believes universities have been 'negligent' in accepting their pastoral responsibilities. He explains,
"Universities are not always honest about admitting the extent of the problems they have. They need to change, they need to take their responsibilities to students far more carefully."
The Higher Education Funding Council for England provided a report that used anonymised data which found a rapid increase in demand for counselling. One institution saw an annual increase of over 50%.
The report also showed that mental health concerns on university campuses had risen 'dramatically', increasing from 8,000 to 18,000 from 2012-13. The study also noted that students are needing help for more serious problems, including anxiety, depression and self-harm.
Alicia Pena Bizama, head of well-being at the University of Reading says students are under more pressure. Alongside the usual concerns about loneliness and relationships, she says there are more worries about the cost of studying, fear of failure and uncertainty about job prospects after graduation.
"There is a cultural change in being a student." Says Dr Caleb, head of counselling at Brunel University.
Universities do seem to be improving and are responding to mental health problems, making it easier for students to access counselling services. Dr Caleb points out that there needs to be more consistency when it comes to the quality of services available.
An increase in demand for counselling does also highlight a greater willingness to ask for help, which is positive. It is just a case of ensuring universities can keep up with this demand and offer appropriate levels of care.
Share this article with a friend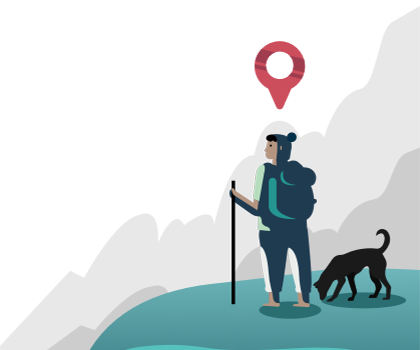 Find a therapist dealing with Anxiety