Anxiety
University worries, anxieties and wellbeing
Congratulations! If you are reading this and you are off to university for the first time or a returning student, then well done for getting this far. Exciting times are ahead with possibly some feelings of anticipation that may also be filled with pounding anxieties and worries.  
You might find yourself asking:
what if I can't do it?
what if I don't get past Christmas?
what will my family and friends say if I fail?
will I have enough money? Will I make friends?
what if I am on my own?
will I be safe because of the Coronavirus?
what if my university goes into lockdown?
Lots of 'what if's' and other anxieties may begin to spin around in your mind. These feelings are only natural because you are beginning a new chapter in your life and you are in a transitional period.
However, there are ways to calm your nerves, worries and anxieties in order to aid any stress factors. The secret here is to help your well being by thinking ahead and planning for the forthcoming months.
How to reduce stress at university
Checklist for getting ahead
If you can afford it, then buy ahead for Christmas presents and any birthdays coming up in the next several months or at least get your cards early and write them. If finances are tight, perhaps you may wish to mutually agree not to do a present swap this Christmas.
Explain to loved ones that you have a busy time ahead so if you don't reply back straight away via messaging etc. in the months ahead, that it is not because you don't care.
Make an area in your room for your study area with all the stationery you may need and a desk at an adequate height.
Ensure you have a comfortable chair to help with your posture.
Are all your immunisations up to date? i.e. Meningitis/flu vaccination etc.
Do you need your eyesight testing?
Get a wall planner or diary (don't rely just on your phone).
Search up on budget meals.
Don't get a fine. Do you require a TV licence? If you are changing address and drive you will need to change this on your driving licence with the DVLA.
Buy additional small size hand gels: one for the car, your bag, coat pocket (face masks too).
Keep hydrated. Take an empty bottle of water (or half bottle) with you and fill up at the water fountains that are often provided at the university. This saves money and carrying an additional weight!
Stress is a common feeling when we feel under pressure and especially if we have multiple things we need to do or we have a perpetuating worry or anxiety. Talking this through with a student mentor or counsellor can help ease your fears in order to at least bring your stress down to a more manageable level. People are around you to help, so use them!
Study time at home or student accommodation
Online working: keep focused by sticking to your time table and don't be tempted to get caught up in online chat or gaming (use your free time for this).
Timetable in your breaks especially if you are working at home/away from the bustle and social side of the university day.
Go outside during your break time and breathe in the fresh air. Be mindful and look up at the sky, stretch and notice the changing seasons. If it is raining you can still perhaps stand in a doorway.  If this is still not possible then the main thing here is to take your breaks in another area.
Use your wall planner and/or diary to factor in due dates. Universities often expect several assignments all in at dates that are very close to each other (It's not like college, so you won't necessarily be hounded to complete work, instead it will be up to you to remember) so don't get caught out.
It is important to reward yourself. If you kept to your timetable then give yourself a treat. Another assignment handed in? So give yourself another treat.
Sleep
One thing that fuels stress is when we don't get enough sleep.  It may seem that everyone else is having fun and can 'burn the candle at both ends' but this is often not the case and others will put on a front and not actually show their true feelings. Listen to your own body rhythm. Yes, there may be some late nights for you but ensure you don't have an early lecture or seminar the next morning so you can catch up on rest.
Eat healthily
Secondly, eat healthily – you know what you should be eating so buy it in. Therefore, you will have it to hand. Thirdly, get enough exercise to keep your heart healthy and improve your circulation. Don't be tempted to reach for the coffee as this can actually cause anxieties and increased stress levels.
Ask for help
If you are having trouble with your studies, again it is important to ask for help. This can be just reaching out to that person you have a special connection with such as a family member back home, friend, or a tutor at university. Alternatively, you may feel more comfortable in talking this out to someone that does not know you well, such as a student mentor, counsellor or therapist. These people are trained professionals with experience and will endeavour to keep you safe. 
Further ways to help your mental well being
Keep learning in other areas by perhaps learning new hobbies.
Keep connected but try not to become a slave to your phone (you're at university now and it's time to study for your future).
Drugs, bad habits and risky behaviours: remember in the long term this will not help you and instead could cause long term or permanent mental health or physical problems. It's really not worth it.
Keep using your wall planner and/or diary throughout the year. Do you know when all your assignments are due in?
Keep a positive journal – just the good stuff that has happened (either in a notebook or on paper – whatever works best for you) but keep them and glance back at them.
Summary
Above all, it is important to remember that you will feel stressed at different times of the academic year as you have put a lot of investment into your hopes and dreams and sometimes you will face challenges. Remember to keep focused and continue to plan ahead throughout the year. The minute you are given a new assignment brief then open up a blank word document that day. Put in the heading and write 'This assignment will demonstrate...', then in your mind you have started and this will bring down your stress levels even if it is by a small amount!
You may feel calm at present but things can easily arise and before we know it we can find ourselves feeling sick with anxiety. You will be able to access talking therapies throughout the academic year and this can be via online such as Zoom or telephone, if you don't consider face to face is appropriate or safe to do so.
Nevertheless, it must be said that it is an exciting experience being at university, together with lots of new challenging adventures as well as being fun! Best of luck to you! Why not keep this link so that you can refer to it often and maybe forward on to others.
Share this article with a friend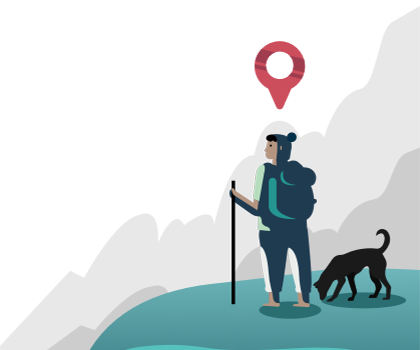 Find a therapist dealing with Anxiety