Relationship problems
The importance of setting emotional boundaries
Boundary setting can sometimes feel like a daunting or impossible task, however, it doesn't have to be. By getting to know yourself and what you stand for, you can introduce new boundaries to help protect your emotional health and well-being.
So what is a boundary?
A boundary is a limit or a rule you set for yourself within any relationship; be that with a friend, a partner, family member, or even a work colleague. Having healthy boundaries means you can open up to people and share your intimate or vulnerable thoughts, but it also means you're able to say no sometimes. The Bill of Human Rights can be referenced to explain emotional boundaries, quite simply by highlighting one of its key points:
Freedom of expression - "people should be able to say what they want as long as it does not go against the law or another human right" this includes being able to say no without fear of judgement or retribution"


What does that sentence mean to you? It's something that can be so easily forgotten but is so vitally important. How healthy is a relationship where you feel you can't say what you really feel or want to do?
Usually, it's expected of our parents to teach us about boundaries when we're young children through praise and punishment. This is in order for us to develop a sense of right and wrong, but also mutual respect. However, that isn't always possible, nor do we each learn the same set of rules! Meeting someone with different boundaries can be difficult to accept or even acknowledge, which may cause a relationship to breakdown or produce high levels of conflict.
So why do we need them?
Fundamentally it's to encourage universal, unconditional acceptance; meaning you'd only upset yourself if you try to get others to change and not accept them fully for who they are. However, by having boundaries, you're able to let other people know what is OK for you to tolerate and what isn't. Boundaries are yours alone and can be individual to each person based on your values. Some of them you'll share with others and some are unique to you; it'd be boring if we were all the same right?!
If you feel a situation is coming up where you maybe feel coerced into doing something, or just really don't want to do it, what do you say? Do you say anything and go along with it? Or do you consciously avoid the situation in order to not have to deal with it? Do you think this works well for you? Below is a list of phrases I've put together to help you say what you might be feeling, but in an emotionally healthier way. Feel free to read them aloud or, better still, find a mirror, or turn your phone camera to selfie mode, and read them aloud to yourself.
"I am not comfortable with this"
"Please don't do that"
"I'd rather you didn't do that"
"I don't want to do that"
"This isn't OK for me"
"I'd prefer to do something else"
"Maybe another time"
"I've decided against that"
Can you add any more to the list? Of course, it's much easier to say it to yourself than it is to someone else, but as with all new things it takes time and practice; all new habits have to start somewhere.
So, now you have a list of things to say, including hopefully some of your own phrases, you can start to think about how you can introduce healthy boundaries into your friendships and relationships. Below is a list of tips and tricks that can help you to introduce healthy boundaries into your life.
Know your limits - know what is acceptable to you and what isn't.
Know your values - what is important to you and how can you protect it?
Listen to your emotions - don't create a state of avoidance; the only person that will feel the resentment is you.
Respect yourself - if you always give in to others, you're putting their needs above your own.
Respect others - ensure your actions aren't at the expense of others; learn to compromise. This isn't about winning or losing.
Be assertive - you can state your intentions using phrases as we've discussed above. You can say no whilst still being respectful to yourself and those around you.
Think of the long term - some days you give more, some days you take more. Be aware of the long term view of the relationship so you can create a balance that works for both of you.
Putting boundaries in place doesn't make you selfish - it means you're taking an opportunity to put yourself first and do what's right for you. You can't emotionally give out what you don't have, so taking time out for yourself to look after you is a necessary skill to learn. It can be challenging, but the reward can be so beneficial to people in your life and, most importantly, for you.
Share this article with a friend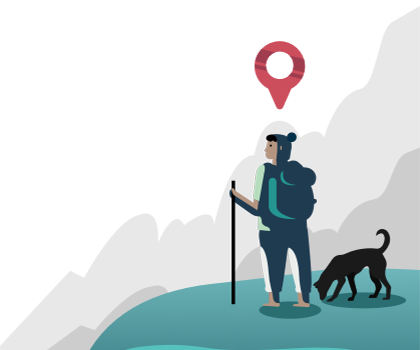 Find a therapist dealing with Relationship problems