Career counselling
The importance of a healthy work/life balance
The economic crisis brought with it a new pressure on employees of meeting the demands of employers in an ever more competitive workplace. In an era of 24/7 connectivity, with smartphones and tablets giving constant email feeds from work, you can feel like you are 'on call' even when you have left the office and are supposed to be enjoying some well-earned leisure activity. There is additional pressure in certain industries where there can be greater expectation about engaging in corporate hospitality and socialising with clients at night.
A little bit of stress can help to provide motivation and can spur you on. However, it works against you when you have too much of it and when you feel like you can't cope with the workload or work relationships. You will know when stress is counter-productive in your life when you continue to respond to work emails late at night, start waking up in the middle of the night thinking about to-do lists for work and begin to neglect your relationship as a result of excessive working.
It is important to have healthy boundaries about your work/life balance and to know when to start to push back. We need to know the time to switch off the devices. It is not healthy to have them switched on all the time. An effective boss will understand that you need to have time off to recharge your batteries. An ineffective boss, or a bully, will expect and often demand responses to emails late at night and at weekends.
To help define healthy boundaries it is necessary to put aside your old mental scripts, which might be defining you and which are saying things like "I must work even harder as otherwise I will be made redundant". Taking the risk to set a boundary, even with bosses, can be a healthy way of asserting yourself and staying within the limits of your stress threshold. You must pay attention to your own self-care regime or you will struggle to cope in your job.
Counselling and psychotherapy can help you to identify your old mental scripts, which may have become outdated. Setting healthy boundaries can be difficult for those who may have had their boundaries compromised earlier in life. Counselling can offer a safe place in order for you to be able to review your past life choices, give you greater insight into your decision-making process and help you to define new and healthier scripts.
Share this article with a friend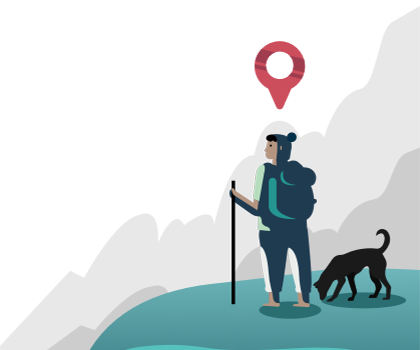 Find a therapist dealing with Career counselling